Katrina Law on Where Nyssa Should Pop up in the Arrowverse Next
Nyssa checking in on ex-girlfriend Sara Lance (Caity Lotz) and her girlfriend Ava Sharpe (Jes Macallan)? Nyssa teaming up with the new Batwoman, Ryan Wilder (Javicia Leslie)? If it's up to Katrina Law, that's where she'd like her Arrowverse character, who debuted in Arrow Season 2, to show up next.
"Of course I would love to be on Legends of Tomorrow, at least for an episode, just to assess Ava and judge whether or not she's worthy of Sara," Law told TV Insider when discussing her latest Hallmark film, Christmas With the Darlings. "And then I definitely think Nyssa belongs in the Batwoman universe — whether or not that will happen — but I think she can definitely team up with Batwoman."
Law appeared as Nyssa in 20 episodes of Arrow, including the series finale in January, and one of Legends of Tomorrow from 2014 to 2020 (so far), and she loved that "every time she popped up, you just knew she was going to stir the pot somehow and then leave with chaos behind her, so that was always fun."
For the actress, Arrow "was seven years of my life," she shared. "It just really opened up television shows. Arrow opened up this whole universe onscreen, so to know that I was part of that is amazing." And because of the conventions that she and other cast members have done around the world, they've formed a bond traveling together, with each other and with fans.
"It's just such an integral part of my life," she continued. "To know that this all came from a television show and to know we grew it together and then closed it together is quite a special feeling."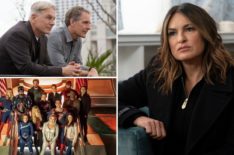 See Also
From procedurals ('NCIS' and Dick Wolf's extended universe) to zombies ('The Walking Dead') to superheroes (Arrowverse).
Law was also part of the end of Hawaii Five-0, which aired from 2010 to 2020 on CBS, though she only joined as Quinn Liu in the final season (which made it a different experience for her). "To be a part of such an iconic, well-established show between the first series and then the reboot, it's mind-blowing to know that I can think, 'Well I was on Hawaii Five-0, which is such a part of our pop culture,'" she said. "The cast was amazing. The fans were even more amazing because they really welcomed me with open arms.
"It was so much fun living in Hawaii with my family and getting to experience all of that," she added. "So as quick as that stint was, for just the year, I'm so happy I got to be a part of it before it was over."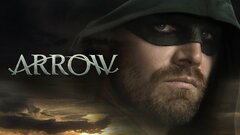 Arrow
where to stream