'A Teacher' Has Real-Life Parallels: 7 Instructor-Student Scandals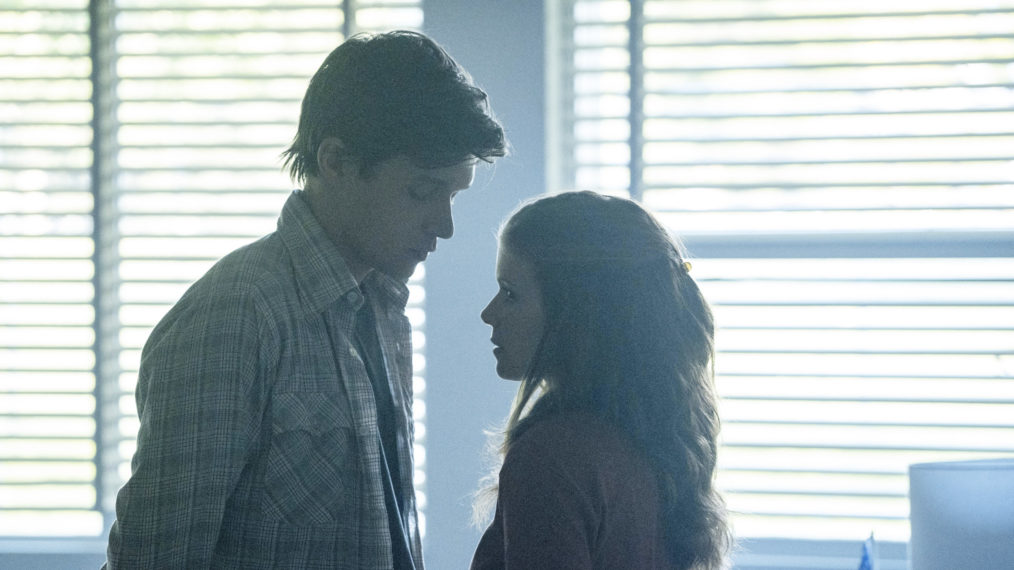 If FX on Hulu's A Teacher, a limited series about a sexual relationship between a high school teacher and a student, feels like a ripped-from-the-headlines story, that's with good reason. Shocking teacher-student scandals have, unfortunately, been making news for years.
A Teacher dives into that taboo topic over 10 episodes. The series, created by Hannah Fidell based on her 2013 film of the same name, "explores the story behind the mugshot of a female high school teacher [Kate Mara] caught in an affair with her male student [Nick Robinson], revealing the complexities and consequences of these illegal relationships," according to a press release.
Below are just some of the series' real-life precedents, cases of teachers accused and/or convicted of inappropriate and illegal relationships with students.
Note: The National Sexual Assault Hotline (1-800-656-HOPE and online.rainn.org y rainn.org/es) offers those affected by sexual assault confidential support from a trained staff member.
Mary Kay Letourneau
Letourneau was 34 years old and a teacher in Washington when she began a sexual relationship with student Vili Fualaau in 1996, who was 12 or 13 at the time, according to The New York Times. The following year, Letourneau pleaded guilty to charges of second-degree child rape shortly before having her first child with Fualaau, and she ultimately spent more than seven years in prison. The couple married in 1995, and Letourneau died of colon cancer earlier this year.
Debra Lafave
Lafave, a former middle school teacher in Florida—who, incidentally, once dated Nick Carter of The Backstreet Boys—faced 30 years in prison after having sex with a 14-year-old male student in 2004, but the victim's family wanted to avoid a trial, so prosecutors offered a plea deal, per Tampa Bay Times. Lafave pleaded guilty to two counts of lewd and lascivious battery and received three years of community control and seven years of sex-offender probation.
Stacey Dean Rambold
A former business and technology teacher in Montana, Rambold was convicted of the 2008 rape of 14-year-old student Cherice Moralez. Rambold was sentenced to 15 years in prison in 2014, with five years suspended, according to The Billings Gazette.
Sean Shaynak
In 2015, Shaynak pleaded guilty to second-degree kidnapping, disseminating indecent material to a minor, endangering the welfare of a child, and official misconduct after he was accused of abusing seven of his female students at a New York City public high school. Investigators found lewd text messages he had sent to students and a video of him having sex with a teenager, according to The New York Times.
Sarah Jones
Jones, who worked as a Cincinnati Bengals cheerleader before becoming a Kentucky high school teacher, pleaded guilty in 2012 to having sex with a 17-year-old student. As part of the plea agreement, a judge sentenced Jones to five years of diversion, and she later got engaged to the former student, according to Daily Mail.
Jennifer Caswell
Caswell pleaded guilty to three counts of second-degree rape, two counts of enticing a child, and one count of forcible sodomy in 2015 after being found at a motel in 2014 with a 15-year-old male student from the Oklahoma middle school where she worked. Cops established she had traveled 650 miles to the motel to see him as he visited his mother, according to HuffPost. In 2016, Caswell was sentenced to 15 years in prison with five years suspended.
Matthew Shane Wester
Wester, formerly a math teacher and coach in Alabama, was placed on paid leave in 2014 amid allegations that he had sex with a student. He was indicted in 2015, but the charges against him were dropped in 2016 after the student—whom he married the prior year in a "sham" wedding, according to prosecutors—refused to testify at his trial, according to CBS News.
A Teacher, Streaming Premiere, Tuesday, November 10, FX on Hulu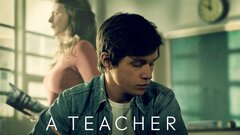 Powered by