Crime Pays: 'General Hospital''s Maurice Benard on 23 Years as the Godfather of Port Charles
It's good to be king. Mob king, that is. Emmy Award winner Maurice Benard has spent 23 years on ABC's General Hospital playing underworld heartthrob—and sperminator extraordinaire—Michael "Sonny" Corinthos Jr. The fan adoration has never stopped. Neither have the complaints.
For a guy who is GH's No. 1 star, you sure get a lot of gripes!
I've heard all the audience criticism: "Sonny never pays for his crimes! They're trying to make him a saint! Sonny has too many kids!" Hey, you can't please everybody and maybe some of that is true. There are times when I pick up a script and just know I'm gonna get crucified. [In superhero voice] "Here comes Sonny to save the day!"
Give us some examples. When do you think the show went too far to make Sonny a hero?
Oh, like when he went to jail for murder but got pardoned because he saved the governor's daughter. I'm sorry they did that. It would have been interesting to see Sonny in prison, having to deal with people cutting him down to size. I'd like to know what he'd do if he was truly stripped of his power.
But they've disempowered him in other ways, no? Like with his bipolar disorder, and when he was paralyzed in that wheelchair.
And then he hopped out of the wheelchair and attacked the gunman who was holding everybody hostage at the [Alexis-Julian] wedding. [Laughs] Then I knew for sure that we had gone too far. But lately it's been…fine.
How do you respond to the fans who say Sonny never pays?
I think he has paid. A lot. Maybe not by being behind bars, but he has suffered a lot of personal loss because of what he does for a living. People very close to him have died or very nearly died. I still get flack that Sonny shot his own son, Dante, through the chest. But Sonny didn't know Dante was his kid at that point. And Dante was a rat! In the mob world, you shoot a rat. That whole sequence was one of my all-time favorites. It was as true to the mob as you can be on daytime TV. But I can see why some people feel my character never pays. Sonny should be in prison. Actually, he should be dead. You know, back when I started on GH and Sonny was running a club with underage strippers and supplying drugs, the role was only supposed to last six months. Then I agreed to a year. At the end of that deal, I had decided that I really liked being at GH, and really liked the people, so I wanted to stay—but how the hell could I do that when Sonny kept doing these horrible things? It was then I realized that I would have to start playing up his personal pain if I wanted to have a long run.
What, in your mind, is Sonny's worst crime?
Shooting Michael's father, A.J. Quartermaine. It was the absolute worst thing Sonny ever did. But even that he managed to justify in his head. And then, after the funeral, Sonny and Ava had sex in the Quartermaine crypt. Now that was pushing the envelope. But it was good.
Has it been tough finding formidable foes to go up against Sonny?
They come, they go, but right now Sonny is scared—really, truly scared—for the first time in his life because of Julian Jerome. But it's not like Sonny admits it. We just finished shooting scenes that had me thinking, "Wow. This is serious s–t. This Julian guy is a psychopath!" I think he'd slit Sonny's throat—and probably his eyeballs—if he ever got the chance.
RELATED: Nancy Lee Grahn Addresses the "Julexis" Controversy
Why doesn't Sonny just eliminate him?
Well, he probably should, but you can't be making idle threats. [Laughs] You gotta do it! How many times can you say "I'm gonna take you out!" and still be saying it to the same guy two years later? You have to follow through, otherwise you look like a fool.
Just about every incoming head writer says they're going to lighten up on the mob activity—and the network has consistently claimed this, too—but the mob drama has actually escalated, so much so that the heavily criticized Bob Guza era now looks fairly benign. Thoughts?
What else are you going to do with Sonny? People are going to hate me for saying this but I want to do even more gangster stuff. It's what Sonny has done for 23 years and you have to honor that. Of course, we need balance. I like being able to show the lighter side of Sonny—the dad, the husband, the man who cares about his family more than anything else. But the mob stories, if done well, are what keep you on the edge of your seat. We need some of that dark, scary stuff. That's why I'm crazy about [the Showtime series] Ray Donovan, which shows a guy heavy into criminal activity who is still trying to be a good husband, father, brother. I think the mob part of GH works really well right now. You can have Sonny the gangster and Sonny the man. It doesn't have to be either/or.
It's the mob stuff that recently brought Sonny and Alexis closer together. Plus they share a kid. Do you see any chance of a romance there, especially now that GH done everything possible to destroy Julexis?
Not really, but I always love playing the affection Sonny has for Alexis, I guess because Nancy Grahn seems like my older sister.
Ooh, she's gonna love that!
[Laughs] I can't help it. When I work with Nancy I feel like I want to take care of her, which is funny because she's not someone who needs taking care of. You know how some women want that? Well, that's not Nancy. But when I do scenes with her I still feel that way, and Sonny feels that way about Alexis.
Sonny the hothead was remarkably cool when he caught his supposedly straight daughter Kristina having an affair with a lady college professor. Was he really that understanding?
The truth? I think Sonny does have a problem with it—a big problem—but the love he feels for his little girl outweighs everything. I tried to play both things. I thought those scenes were very well written but I just wish we'd done more with it and had Sonny push for an in-depth father-daughter discussion about whether Kristina is gay, bi or whatever. It would have been really interesting. [Laughs] Though, for Kristina, probably pretty embarrassing.
What didn't ring true was Sonny's reaction when he found out Kristina had tried to trade sex for a better grade. That was the disturbing part of the hot-for-teacher story, and it should have alarmed the hell out of him. It was kind of psycho.
Yeah, but she's his little girl and, like a lot of dads, you're a lot tougher on your sons than on your daughters. [Laughs] And I'll tell you what: That's the way it is in my real life at home, too!
For several years you and Tony Geary shared the MVP throne at GH. In fact, it was you—not Genie Francis—that he played his final scenes with when he left the show.
I love Tony. I get emotional just thinking about him. Whatever the lines were in that last scene didn't matter. All I was playing was, "Damn, I'm gonna miss you, man. And I love you." And Tony was playing the same thing. I think about him all the time. It's weird, it's funny, but I do.
RELATED: GH's Jane Elliot Dishes Her 50-Year Run in Soaps
What's your proudest moment on GH?
I think we did a really good job with Sonny's bipolar illness. The producers and the writers and ABC didn't have to do that story, but they did, and it was brave and a really important issue to get out there. Then the decision to have [Sonny's son] Morgan also be bipolar made it even better and more powerful. And Bryan Craig! The way that kid attacked that story was astonishing. He's a great actor.
It's been 13 years since you won your Emmy. Feeling the need for bookends?
Naw, I stay out of the Emmy thing. It's not my game anymore.
Let's get back to romance. Would you say Brenda Barrett was Sonny's great love?
Well, my stock answer is "Love the one you're with."
And your non-stock answer?
I think it's possible to have more than one big love in your life. In my own life, I have had two big loves. You could say that Brenda was Sonny's first big love, and that Carly is his last. There you go.
Vanessa Marcil sure as hell wouldn't play it that way if she ever came back to GH. Brenda would not be second fiddle to Carly.
[Laughs] No, she would not! Look, if Vanessa shows up some day then we have a real battle on our hands, and that battle would be really fun to act. It would be good for the show.
So Carly is it for the rest of Sonny's life? You seriously believe that?
Working with Laura Wright this time around has been incredible for me. We're having a great time—in fact, I'm having the best time working with her since we met. Now they're writing Carly and Sonny more happy, happy, happy, though it seems like maybe that's just for the time being. But it works. They have a lot of history together. They're comfortable together.
And, as an actor, that's enough for you?
I would have had a problem with that when I was younger, but I don't feel that need anymore. I feel like I've been down so many roads with Sonny that I'm kind of content with what is, as opposed to what could be. So this is cool. There's less stress. In the past, I would have fought tooth and nail for more. But this works, so let's get on with it.
Are you mellowing with age? There's no more fire in your belly?
With acting as with boxing, which I've been doing for 20 years, the key to success is relaxation. That's where I'm at now. When you're younger, you think you have to do everything harder, longer, faster. But, when you get to a certain age, you realize you don't need to do that. You don't need to prove anything. You just are.
What got you to this point?
A lot of anxiety attacks. Finally, you just go, "Enough." As you get older, you have to stop hanging on so tight. Of course, nobody can tell you that when you're young. You have to figure it all out for yourself.
But doesn't Sonny need another red-hot, earth-shattering romance—just one more electric, dynamic pairing before it all wraps up? His current marriage to Carly—their fourth—just seems like a placeholder.
Over the years, they've put me with a lot of different actresses and only Laura and Vanessa have really stuck with the viewers. It's a bitch making it work, OK? I'm not saying we shouldn't try, but the audience is like Sonny's mother. [Laughs] Nobody is ever good enough!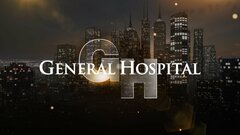 Powered by