'General Hospital's Nancy Lee Grahn Addresses the Julexis Controversy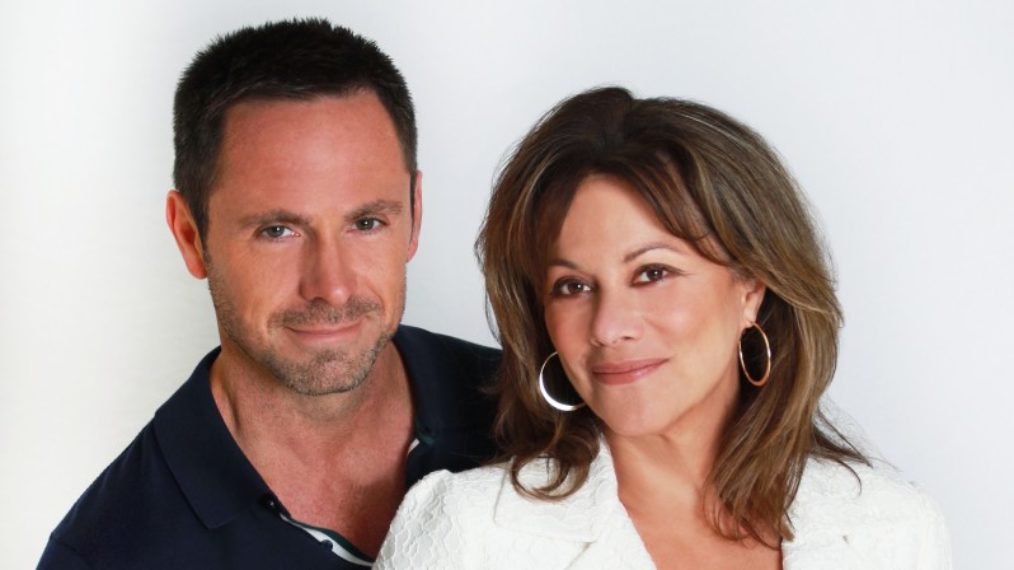 What the holy hell is going on? Mere weeks ago, General Hospital's Julian (William deVry) and Alexis (Nancy Lee Grahn) were the sexiest, most blissful couple in soaps, with a massive and deliriously happy fanbase known as the Julexis Army. But now we know that Julian did not give up his life in the mob—as he promised Alexis before their wedding—and he remains a cold-blooded killer. And the army is having a cow! Grahn weighs in on the matter.
Your fans are in hyper-shock. Why would GH mess with a good thing?
Alexis is in shock too! She's been through the sleeping-with-the-enemy thing. Now she hates the motherf—er and is ready to kill him. No one is telling me where this is headed, so I am taking the same journey the audience is and feeling all the same things—horror, dismay and the five stages of grief.
Including acceptance?
Look, when men were writing GH, Alexis was in a safe, generic, boring place. Now that Shelly Altman and Jean Passanante are our head writers, I've been forced to get off my ass and sweat and cry. It feels like the most fantastic workout at the gym, and at the end of every workday I'm going, "Damn, I feel like a real actor!" Yes, to pull the rug out from under Julexis is a very risky move. But no risk, no gain. And you can't say this isn't interesting. The next few weeks are wild. We're going places I never would have imagined.
RELATED: Grahn and deVry Take Fan Questions From the Julexis Army
Ballsy, 180-degree twists like this are commonplace these days on the great cable dramas, and the audience thrives on them. Are we talking about a different set of rules here? What viewers accept in prime time they won't accept in daytime?
We do work differently in daytime. Spontaneity is rare. Things can get extremely predictable, as if there are only five plots that play over and over and over again. So when something like this comes along that we haven't seen before, it can really throw you. When I'm binge-watching Bloodline or Breaking Bad I'm constantly going, "Wow! Whoa! What the f—k?" And that's what keeps you coming back. We love saying, "This is insane! I didn't see that coming!" But daytime viewers invest in a different way. Alexis and Julian weren't just smacked together like so many soap couples are these days. Their relationship unfolded slowly, gradually, truthfully. It's been a real relationship. We saw their love blossom.
We also saw him give up his wicked ways for the love of a good woman, which is a huge and heavy thing. But then it all turned out to be bulls—t, or so it seems. It's like the viewers have been fooled by the same lie that fooled Alexis.
There are a lot of women in our audience—men, too—who relate to Alexis. They do see her as a good woman who deserves good things and who got some happiness by not bending over backwards for a man. The man bent over backwards for her! And that's something that had never been seen on GH. That's why it's not OK with me to call Alexis stupid, because that would mean the viewers are also stupid and they're not! We all believed Julian. There was enough evidence in the writing of their relationship that this guy had truly changed and that his love for Alexis was genuine, authentic, trustable. I do not believe any of that was a lie, which is what makes this new direction even more shocking and interesting to me.
Should we be hoping Julian is actually an evil twin, or that he's been brainwashed by the evil Helena Cassadine, or that he has one of those Franco brain tumors? There are many wacky ways out of this situation, but at what cost to reality?
Well, there better be a good reason for all this, so bring it on! Hey, I play a character who gave birth after a train crash via C-section—and they did the surgery with a butter knife and no anesthetic. [Laughs] So I'm not a big stickler for reality.
Let's bring this in for a landing. Would you go so far as to say you are optimistic about where this is headed?
I say take the ride. I say with optimism that the story is not over yet. One of my favorite lines comes from The Best Exotic Marigold Hotel: "Everything will be all right in the end. If it's not all right, then it's not the end yet."
In the meantime, what do you recommend to your army?
[Laughs] Have a couple of cocktails. And try to stay calm. You're not alone. Hang on. Don't abandon ship. If we eventually have to throw Julian overboard, so be it. It's women and children first! I do not intend to die on the Titanic.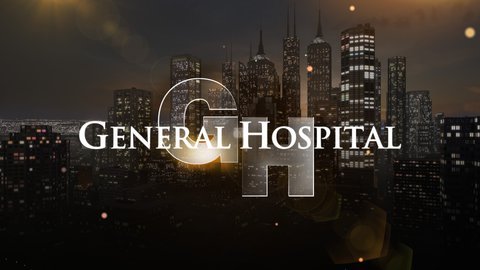 Powered by