'General Hospital's Jane Elliot Dishes on Her Awesome 50-Year Run in Soaps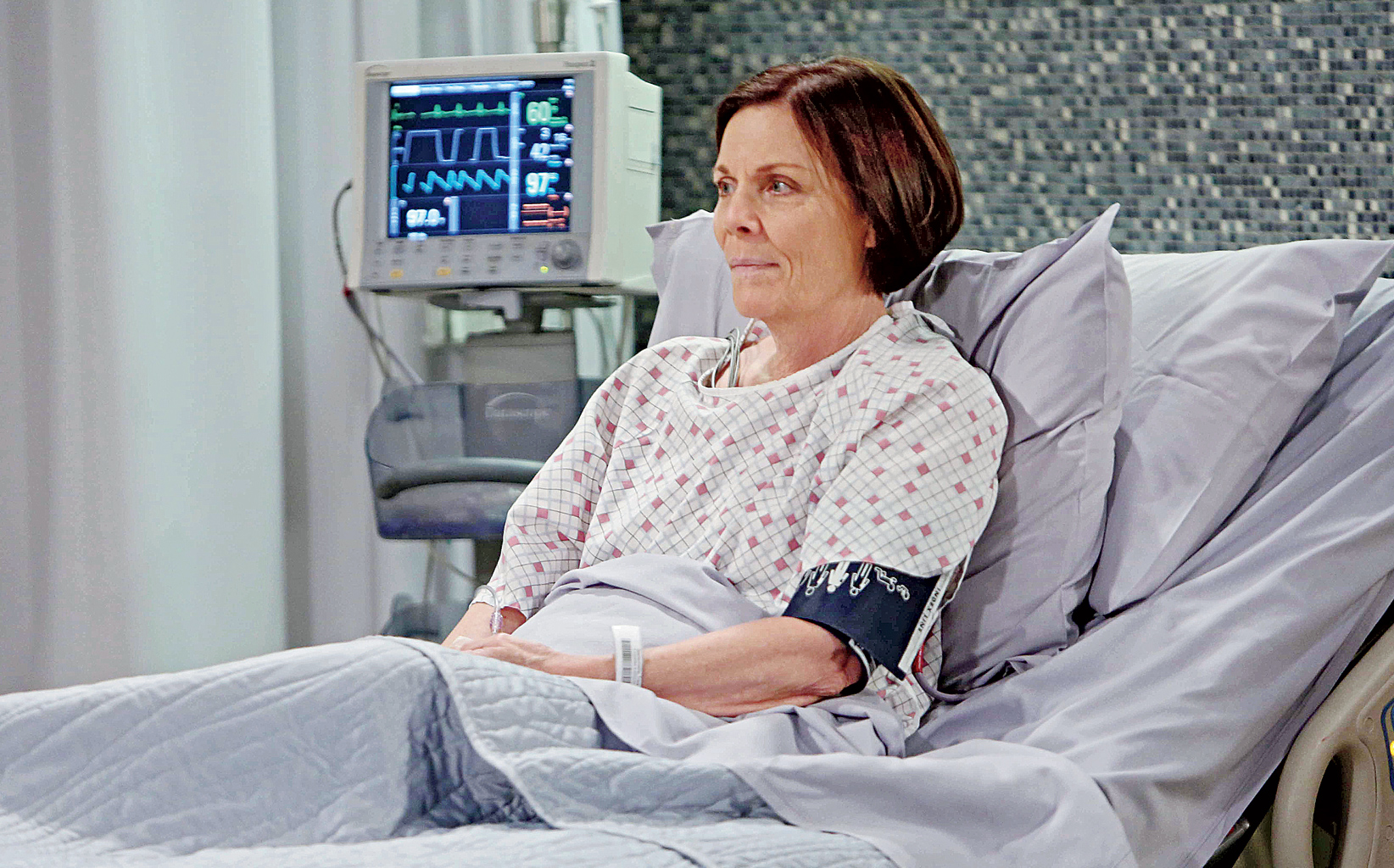 Daytime drama was once flush with powerful, dynamic, filthy-rich grande dames—Katherine Chancellor on The Young and the Restless, Alexandra Spaulding on Guiding Light, Lucinda Walsh on As the World Turns—who ruled their towns, took no crap, suffered divinely and went from vulnerable to viper in zero to 60. Alas, only one example of this once-great archetype remains—General Hospital's Tracy Quartermaine, played by Emmy winner Jane Elliot—and the poor dear isn't doing well these days. Tracy has been diagnosed with worms in her brain, the result of eating unclean food in Mexico, and the condition could kill her if doctors don't get a handle on it. We sat down with the incomparable, uncompromising Elliot for an epic gab session about her life in show biz. It's all here: Triumph. Heartbreak. Sex with Elvis. Buckle up!
Worms! How are you feeling about this soap opera first?
It's very silly, but I like it. I started on GH in 1978 and my character has never been in a hospital bed, except once to give birth. It's nice to do something different. For once, Tracy is not a victim of romance. [Laughs] Instead, it's a parasite infestation.
Her seizures have been harrowing!
I really did my homework, plus I've been working with a medical tech on the set. Tracy has had three seizures and thank God I've had a buff young actor to catch me each time I'm falling backward, stiff and bucking. The first seizure was with sweet Matt Cohen [Griffin] and it was our first scene together. I said, "Hi, my name is Jane, and I'm about to fall into your arms." I'm not some 95-pound ingenue. I'm a substantial, almost-70-year-old woman, and they were terrified of dropping me, like I was going to break a hip or something. I'm like, "Good luck to ya, boys! I'm going down. If you don't grab me, you're going down too!"
This isn't Tracy's only problem. What's up with her rotten choice in men? Will she ever wise up?
What's the alternative? If Tracy falls for someone who's good for her, who respects her, who wants to fulfill her, where does that go? Nowhere! There's no good solution. She's either a fool for love, or you never see her with a man and she becomes sexless and loses her womanhood, or she's happily married and the audience goes to sleep.
Her soulmate was Luke Spencer, who flew the coop last year. How much do you miss Tony Geary?
I miss Tony much more as a friend than as an actor. Tracy is an addict and Luke was her drug of choice. He was always relevant and Tony always had something major to do. The best thing Luke could do was to leave town so Tracy could get on with her life. The writing I'm getting now is the direct result of Tracy no longer standing in Luke's monumental shadow.
But what if Luke returned to Port Charles? Wouldn't Tracy take him back immediately?
That really depends on the writers but I can't imagine it not being that way. Laura outgrew her need for Luke and Luke outgrew his need for Laura. I don't think Tracy will ever outgrow her need for Luke.
RELATED: The 43rd Daytime Emmy Award Nominations
Tracy still doesn't know about her ex-hubby Paul's secret gangsta life. Is that a potential bombshell or does she no longer give a damn about him?
I have no idea. She's so caught up in herself right now. But, to my mind, there is a huge missed opportunity with Tracy's mob connections from when she was on The City. If you want to put her in the thick of things, there's certainly enough there to make that happen. But no writer has picked up on it.
Your soap career has now spanned 51 years. How does that number make you feel?
It's remarkable that anyone can squeeze that many years out of a show business career. It says something about my persistence. [Laughs] And that I am incapable of doing anything else. I only have a high school diploma. I have some vague learning disability that made me a very poor student, so I didn't go to college, which was not socially acceptable for someone who had gone to a private high school on the East Side of Manhattan. I wanted to go to drama school in England but they wouldn't take me at age 17, so this agent started sending me out on auditions and, consequently, I got a real jump on my career. I really wanted to be musical comedy star. I studied voice and dancing, and those are the only two things I have never done professionally. I am terrified to sing in front of people. I can't sing over my nerves.
Hmm…I seem to recall you shaking your groove thing at the Nurses Ball one year.
Yes, I did a number with Leslie Charleson [Monica] and Sonya Eddy [Epiphany] and I will never do it again. I did it for [executive producer] Frank Valentini but it was painful and I hated every minute of it. Since then, Frank has backed off. I told him I'd do the Nurses Ball once, the Emmys once, a publicity party once, and I did all that. But that's it. One of my mottos in life is to say yes, but only once per category. Then we do it my way. And so far with Frank it's working well. We have a really good relationship.
Do you think you scare him?
You'd have to ask him.
What do you think? I think he respects me. I don't think anybody scares him, truthfully.
Well, I bet you've scared a whole lot of people in your time. Hell, I'm scared right now!
[Laughs] All my life people have called me intimidating, and it used to bother me. I will admit that I am direct and very precise in my language and don't soft pedal anything. I get right to the point, and some people are put off by it. But I've finally decided that I'm OK with that.
Do you regret not being educated?
I regret not having options. There were times when show business escaped me and I was in a void. I lived in New Jersey for 10 years from 1993 to 2003 as a single mom raising my kids, and I only had a year and a half of work during that time. I found myself wishing I could have done something else for a living, like maybe be a special education teacher. I had gone through my savings, my retirement, my IRA. And when I came back to California in 2003—I don't know whether or not Deidre Hall will get mad if I tell you this—I was flat-ass broke and needed a place to live, a car and a job. I was sitting in a used car lot when my phone rang. It was my agent saying GH was calling to make a deal. And I said to my son, "Get out of the car. We're buying a new one."
What's that have to do with Deidre?
I'm getting to that. So I didn't start the job at GH for another six weeks and Dee said, "How much do you need?" She wrote me a check and paid my rent—a measure of how loyal and devoted a friend she is. So while the overview of my career may look very good from the outside, it sure didn't feel that way from the inside sometimes. But I choose to see the divine guidance in all of my life. That long period without work allowed me to give my children undivided attention.
You've had running roles in several primetime series—Rosetti and Ryan, Knots Landing, Baby Boom. Did you ever think about focusing more on nighttime?
No, because I found daytime so much more appealing. I loved the structure, the predictability. Deidre and I met on a Saturday morning kiddie show called Electra Woman and Dyna Girl, where she was Electra Woman and I was the villainess Cleopatra. We became friends and over the years I saw her life. Across her bed would be all these scripts for her next few episodes on Days and I thought, "Oh, my God, how wonderful!" To know what you're going to be doing next week, to not be waiting for the phone to ring, to be able to have a life! It was really appealing to me because I'd never had that. One day my agent rang me and said, "Days of Our Lives called for you. They had a one-day job as a judge but I turned it down because I didn't think you wanted to do soap operas." And I said, "You couldn't be more wrong!" He sent me over to GH where they were recasting the role of Dr. Gina Dante, this dark, Italian, raven-haired beauty. I would be replacing Anna Stuart and was so not right for the role. But [executive producer] Gloria Monty hired me for the show anyway and she created Tracy Quartermaine.
I've been meaning to ask you this for decades: What the hell was up with Tracy's quaint little Heidi braids back then? It was so not her and so not you.
Here's the story behind that: When I started GH I had a horrible head of dyed, streaked blond, permanented hair, and to hide it I tried to do an up do that was very popular in the 1978 fashion magazines. The style was sort of rude with curls in the oddest places and little tails sticking out everywhere. And Gloria hated it! She did not get it at all. She said, "You have to get all that hair off your face"—sounding just like my mother. So the hairdressers and I came up with the idea of braids and twists and rolls and I wore it that way non-stop for the next two years until I had completely healthy hair.
One of the most iconic moments in soaps—the one that won you an Emmy—was the scene where Tracy withheld medicine from her father, Edward, who appeared to be having a heart attack. Did that script shock you?
Not at all.
Seriously?
You and I have had this discussion a hundred times! I do not engage in judging the material. I just do it. Judging scripts would involve me intellectualizing what's being asked of me, and that separates me from the reality of the story.
Oh, c'mon! Surely you can see the difference between Tracy being willing to kill her father and other stuff GH has made you play—like those times Tracy had nothing to do but talk to Sabrina the nanny.
Well, yeah, but here's what you have to understand: At that time, Tracy was a real villainess and that scene with the heart medicine was typical of her. There was nothing beyond her capabilities. She would do anything to anybody to get her way, and she felt completely justified in what she was doing to Edward. It was all about her own survival. She had to do it. I'm no longer playing the same character. Over the years, Tracy has either matured or softened with motherhood or has sometimes been badly written, but she's not the same. Every once in a while, she has shadows of what she once was but, basically, she's lost her edge.
Isn't there an upside to that? Hasn't Tracy lasted longer because she softened? Otherwise, she'd be with Heather Webber in the nuthouse.
True. Now she fulfills a different need. That need has changed over time, depending on the writers. Bob Guza wrote a lot of wonderful comedy for Tracy—the hilarious Las Vegas stuff with Luke and Georgie and Dillon. Ron Carlivati did heartbreak and unrequited love. He hit heavy on the romance and Tracy being hoodwinked by Luke. Under Carlivati, she was a wronged woman. And now Jean Passanante and Shelly Altman have taken her to a new place which I think is very interesting. Writers write to how the characters speak to them.
So let's create a Jane Elliot timeline. I'll name some of your top jobs and you discuss. Your first soap role came in 1965 with Flame in the Wind, an ABC daytime serial that came and went pretty quickly. We know so little about it. Was your character, Linda Driscoll, a troubled teen?
More of a renegade. She left her small town and went to Manhattan to be an actress. After I left the show, they tried to revamp it and changed the title to A Time for Us, hoping it would bring a bigger audience. My problem, casting-wise, was that I wasn't very good at playing a girl. I was too New York, too sophisticated. I couldn't be that breezy, tight-butted, firm-breasted girl-next-door that everybody wanted. I didn't have it in me.
I came across the most incredible photo of you and Elvis Presley from the 1969 movie Change of Habit. Do you know the shot? You're sitting in a chair on the set in an off-camera moment and the two of you are flirting like mad.
I know the photo you mean. Somebody gave it to me and I have it hanging on my dressing room door.
It is radiating sex.
I know. My legs are spread.
It's no secret Elvis was a notorious womanizer. Did he get you into bed?
I am not going to tell you that we didn't sleep together.
Well, that's the best non-denial ever. I love how he's clearly said something tantalizing and you're tossing your head back all coquettish and lusty. You two are fooling nobody.
And anybody who does not see that is brain dead. The thing that horrifies me about that photo is that there is a cigarette in my right hand. I'm like, "Oh, my God, seriously? Why did I have to be smoking?" But it was the '60s. I haven't smoked for decades, not since the '70s. But I love that photo. Sweet, sweet, sweet.
Could you have imagined at the time that Change of Habit would be Presley's final acting role? After that, he went into his Las Vegas white jumpsuit period. And then pretty soon he was dead.
No, I never imagined that would happen to him, and that he would fall into such a horrible addiction. That whole Vegas era is what sent him down the rabbit hole. When we did Change of Habit, he was in training. He didn't drink or smoke. He exercised. He got up early and showed up for work on time. He was very disciplined and when he went to Vegas it all fell to s–t.
What did you think of his acting?
I think he could have been a really wonderful actor if he'd had great directors.
He was Streisand's first choice to co-star with her in A Star is Born. That could have been phenomenal.
Yeah, and I think he got scared. He was afraid of it.
Talk about playing Judy Trent on Knots Landing.
Being on that show was fabulous! I auditioned for Abby, which eventually went to Donna Mills, and they cast me as Judy, who had an affair with Gary. The job was supposed to go longer but the actors strike stopped production and shortened the length of the season, so my part got truncated. I'd already known those girls for years—Donna, Joan Van Ark, Michelle Lee—but had never worked with them, so it was great fun.
You never regretted missing out on Abby?
No. I liked Judy a lot, especially when she stood up to Abby. One of my all-time favorite lines is when Judy and Abby are in a restaurant and Gary has walked out. Abby holds up the check for the dinner and says, "Oh, look, Gary left you holding the check." And Judy says, "I'm not holding it. You are." To get one up on Abby and walk out was so satisfying!
Then there's Carrie Todd on Guiding Light, which a lot of us old-timers feel was your absolute best work.
And I agree. The most was asked of me when I was doing that role.
Because she was a split personality?
Because there were so many words on the page! [Head writer] Doug Marland used to say that I ended up only saying half his dialogue and he didn't care. I just cut and cut and cut. He loved words so much and he was so good with them, but oftentimes he didn't leave you enough time to act, so I had to trim. One day, I performed for 70 pages, with my character both in the present and in flashbacks and she also narrated the flashbacks, and part of it was in the rain and freezing cold. I could not have done it without Jerry verDorn [Ross]. He is one of my all-time favorite acting partners, and the most generous actor I have ever worked with. He is a marvel of selflessness, a man with a wonderful work ethic who is absolutely content to support you in every way. I felt so safe with him. Those were very great times for Guiding Light. Oh, my God, Lisa Brown! The character of Nola! Divine, divine, divine.
How was playing Cynthia Preston on All My Children?
I had just given birth to my son and found a real home at that show. The AMC company was the closest knit community I have experienced to this day. Everybody's dressing room door was always open. We all had lunch together. The hairdresser was Chinese and he would order this great Chinese food for us every day from a restaurant in the neighborhood and we'd eat on china plates with real silverware. He'd keep the food warm by putting it on the hot rollers so you had to be careful, if you used the rollers, not to have noodles in your hair when you went on camera! It was a remarkable cast. We cheered each other's wins and mourned each other's losses. Hugo Napier [Mike] got his American citizenship and we had a big party for him. If you got married or had a baby we made a huge deal about it. It was an exceptional time and an exceptional group of people. Loved them!
Then came Anjelica Deveraux on Days of Our Lives.
After AMC, I came back to the west coast. I had been trying to get a job on Days for years and it just wouldn't happen. At that point, I was experiencing the worst year of my life—1986. My marriage had fallen apart. I'd run out of money. I had a two-year-old and a house with no furniture, just a bed and a lamp. [Executive producer] Gail Kobe had hired me to play Stephanie Forrester on The Bold and the Beautiful, so I was all set to do that show. Then, on Christmas Eve, she calls to tell me that Bill Bell has decided to give the job to Susan Flannery instead. I was devastated! But then suddenly there is a role for me at Days. Shelley Curtis was line producer and called me in to test for Anjelica with six other girls. Later she calls and says, "They're not sure if you can do the role. You have to test again." I go, "Whaat? They're not sure if I can do the role?"
But you're Jane Freakin' Elliot!
That was the only time my ego has ever gotten in the way. I said, "I am absolutely not testing again! That's ridiculous! Goodbye!" Then I came to my senses and called back in a couple of hours and said, "Just leave me a drive-on pass. Don't make me park at a damn parking meter on the street." So I went back, thinking they're just testing me. But no! I'm testing against six more women! So I did the same scene all over again, only with different hair, different makeup, different clothes and a completely different take on the material, and then I said, "Now you've got it from A to Z, and I can do anything else in between. Just let me know." And I left. They eventually hired me but I was so mad.
After Days you went back to GH, right?
I was very happy at Days—I loved working with the executive producer, Al Rabin—but GH made me an offer I couldn't refuse. More money. Days couldn't match it, and I had taken a huge pay cut to go there, so I went back to GH. But then I left again because I was in talks with Doug Marland to go to As the World Turns. And then he died. I couldn't get back on GH so Rabin hired me on his [syndicated] soap Valley of the Dolls to work with the actors as a dialogue coach. I observed Al as a producer and that was the precursor to my going back to New York to produce Loving for a year. I was fully prepared not to return to acting.
Let's back up. Doesn't Brad Bell kind of owe you a job to make up for the Stephanie Forrester debacle?
Yes, he does! And I have told him he owes me a job. [Laughs ] It doesn't seem to make a difference.
While it feels like you've been on every soap, you have not yet done B&B or Y&R and you could always go back to Days. Anjelica versus Victor Kiriakis would be killer! Should GH dry up for you, there's still unlimited opportunity.
But here's the problem with soaps: The bar keeps getting lowered. This is the golden age of television. I stream a lot of great shows on Netflix, plus I'm addicted to HBO, Showtime, FX, AMC, BBC America. That s–t is remarkable! And then you put all that up against our soap operas and the disparity just gets bigger and bigger. It makes me crazy. This is not the best that we can do. Yes, there are limitations in daytime with budget and time but then we need to write material that accommodates those limitations. Don't write shootouts on the pier. Don't write explosions and fires. If you don't have the time and the money, make the stories small and intimate and heartbreaking. I also find it completely irresponsible to play guns the way do on GH and as often we do.
Are you still threatening to retire?
I'm still anxiously awaiting it. It will be very hard to leave GH. There are people in that building who have been a part of my life for 38 years and I will miss them dearly. But I want to keep growing, learning new things, living in new places, in order to expand my mind. Thank God for soap operas, I have raised two kids who are now grown and on their own. This has been the best job possible for any actor who is a mom.
And you wouldn't miss acting?
No. I do not have that hunger. I have logged enough man hours in front of the camera that I can actually retire with a pension from my union, something I am extremely proud of. But, as far as acting goes, I am full. I am satiated.
But there's not a hint of that on screen. You always play it full-throttle and balls to the wall. You do not appear to be a woman who is ready to give up.
That's because I honor my commitment, which is to give each script everything that I've got. But I do look forward to the day when I can get on with my life. [Laughs] I am ready to hang up my panty hose!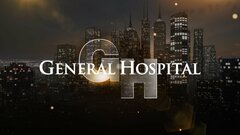 Powered by