'General Hospital's Nancy Lee Grahn and William deVry Preview the Julexis Wedding
There's a long-held belief in the soap world that a happily married couple is a boring couple. Can General Hospital's William deVry and Nancy Lee Grahn escape that fate? Their crazy-popular characters—reformed mobster Julian Jerome and legal eagle Alexis Davis—will hit the chapel of love February 19. We took Grahn and deVry to lunch a few days before they shot their long-awaited TV nuptials to discuss that "Happily Ever After" curse, plus bridal gowns, back fat, backstage battles and all other things Julexis!
When we grilled you two in 2014—in the early stages of Julexis fever—you were adamant that marriage would be the kiss of death. And now?
Grahn: [Laughs] We were wrong!
deVry: So wrong! I thought it was a soap rule that you had to destroy happy couples to keep the audience interested. There's always some dark dynamic.
Grahn: It's true. As soon as you say "I do," an old girlfriend or a supposedly dead wife shows up and suddenly it's "Divorce!"
deVry: But here they are, two years later, still together, defying the odds. Our fans—the Julexis Army—deserve a payoff for their loyalty.
Grahn: To hell with that marriage curse! My favorite show is Madam Secretary, where Téa Leoni and Tim Daly play a fabulously romantic couple who often have conflicts but always rise above them. Let's give the audience some hope.
deVry: The fans are very upset about the Dante-Lulu breakup.
Grahn: No couple is happy all the time. It's not realistic. But why should a blissful relationship be doomed? Why can't it be delicious fun?
deVry: People loved the proposal scene with Alexis and Julian. It got a much better reception than I thought it would. I didn't feel I was acting. I wasn't pushing. Nancy and I just connected. It felt so right.
Grahn: I can barely recall it. We shoot everything so damn quickly that it's all a blur. We do a scene and I'm like, "Huh? What just happened?"
Rare is the GH wedding that comes off without a hitch, and this one airs over the course of three episodes. Is it safe to say there's unexpected drama?
Grahn: Of course. It's sweeps!
deVry: We can't give it away but, yeah, it's pretty huge.
This better not be mob related. Your "army" won't like it, and neither will Alexis.
deVry: Every time Alexis forgives Julian, the fans jump in and say, "What a hypocrite."
Grahn: She is a hypocrite! Exactly right.
But isn't pretty much every character in Port Charles a hypocrite when it comes to the mob? They're all compromised one way or the other.
deVry: Yes, but that's all swept under the rug.
Grahn: Sonny is completely amoral but he's painted as a hero, so we're operating from a lopsided perspective. Everyone is tainted by their association with him, but that's GH. It's just something you have to accept and move on.
deVry: I think Julian is done with the mob and that they plan to keep him in publishing and figure out a way to make that work…with some zigzags along the way. I can't wait to see what the writers have in store for me, since Julian has been doing a lot of nesting lately.
Grahn: There are a thousand great storylines for a powerful publisher.
deVry: The network did step in at one point and wanted more stability for Julian and Alexis, individually and as a couple. How long can you have Julian walking on the edge of the mob, especially when some of the fans are really tired of the mob stuff? If Julian is going to survive on the show, he's got to end his association with crime. Sonny gets away with it. Julian can't.
Grahn: We don't need it. There's so much great drama to be found within this wonderful, big family with three daughters.
deVry: I love that whole female dynasty thing that has come together. Love it, love it, love it!
Grahn: Something wonderful and grand came from two people having sex in the back of a car all those years ago. It's nice that there's a happy ending for Julian and Alexis. [Laughs] For a minute.
Will, you've done four soaps yet this is your first wedding, right?
deVry: That's true.
Grahn: And neither one of us is married in real life. My mother gets great satisfaction from watching all my soap weddings. It's the closest she's ever going to get!
We know Alexis and Julian plan to get hitched in a church, which came out of nowhere. Alexis has never seemed like the come-to-Jesus type.
Grahn: She's not. It did come out of nowhere, and Will and I couldn't help but laugh when we played that scene—and they decided to keep our laughing in the show. Yeah, it makes no sense, but it's lovely.
Will the ceremony be a major blowout or a low-key quickie?
Grahn: It'll be big, so I've been on a diet. This ain't easy! I'm slightly long in the tooth and I hate that I have to be in a wedding gown. It's wrong. It's unseemly. I tried on one that was straight out of What Ever Happened to Baby Jane? Lace at my age would be a disaster. And I can't stand the idea of a veil. It's too Miss Havisham. Though it would help cover up my back fat. I have back fat issues.
deVry: The whole thing requires two full shooting days, which is a lot for us. It's been a while since GH gave the audience an extravagant wedding like this, but it would probably be more appropriate if Alexis and Julian did it simply, quietly, maturely. After all, this is not Alexis's first time at the rodeo.
Grahn: I can't even remember some of my GH weddings. One happened in the hospital hallway. That was the one with Ric. Alexis ran out on her wedding to Ned. I married Jax…but did we see it on air? I don't recall. I think we got married to save somebody.
deVry: Nancy, you worry me sometimes. How can you not remember?
Grahn: It was so long ago! Gimme a break.
[Grahn reaches for a packet of artificial sugar and puts it in her iced tea. DeVry looks horrified.]
deVry: That's poison! Why don't you use the real stuff that's not poison?
Grahn: Because I have fat arms.
deVry: The artificial sugar is what helps you store fat. That stuff stores all your body's crap.
Grahn: Why didn't you tell me? Now it's in my tea!
[A server arrives to take the orders. Grahn reluctantly decides on a salad; deVry asks for an omelet]
Grahn: I don't know why I'm even trying to lose weight at this point. It's not gonna help. [Laughs] I don't have enough time!
deVry: If you really want to go on a diet, you and I should talk. That salad is not the way to go.
Grahn: What could be so bad? It's a damn salad!
deVry: You need to eat a piece of chicken. We'll talk.
Grahn: It's so sweet how you look after me. Now shut up.
Word is, the previous writing regime resented the success of Julexis.
deVry: The Julian and Alexis romance was never the writer's intention.
Grahn: Julian was not brought in to be with Alexis. He was brought on for Sonny. Will did his screentest with Maurice Benard.
deVry: I credit the fans 100 percent for what's happened.
Grahn: Absolutely. They were enjoying the ride and they let it be known and sometimes that didn't go over well. The response to one fan who went on Twitter and wanted to see more of Julexis was, "If you don't stop complaining, you won't see them at all!" The good news is that Nathan Varni at ABC and [executive producer] Frank Valentini are very enthusiastic about Julian and Alexis. They haven't tried to mess with this relationship or drive it someplace else. They actually appreciate the audience's loyalty.
Back in the day, soap writers treasured unexpected chemistry and milked it for all it was worth. It wasn't considered a threat. It was considered gold.
Grahn: That's how Sonny and Alexis happened 15 years ago. [Former head writer] Megan McTavish watched us working together and thought it was interesting. She saw sparks, so she started writing to it and it turned into something fantastic.
deVry: That's how it used to be but now, no matter how popular a couple is, everybody is expendable. It's less about art than it is about the calculator. How does a couple fit into the budget? That determines what you see on screen.
Grahn: I don't think it's all that calculated.
deVry: Dude! Dude! If it doesn't fit in the calculator, it's not gonna happen. You can be really popular and still only work two days a week.
Grahn: Well, I feel that we're very much appreciated. I really do. I don't feel slighted in the least.
deVry: I don't feel slighted or unappreciated, just underused. That's where I'm going with this.
Grahn: [Laughs] I see about as much of myself on-screen as I can stand. The more you're on, the more likely the audience gets bored with you. It's better to be peppered in. There's longevity there. There's staying power.
Soap budgets are getting tighter and tighter but ABC decided to spring for a fab new house for Alexis and Julian. That's certainly a good sign, yes?
Grahn: That was great news! It's the best set on the show, and it's even bigger than Sonny's house. That really pissed Maurice off.
deVry: Did it? How do you know?
Grahn: Because I said, "Ha, ha! My house is bigger than yours," and he looked like he was gonna cry. But, look, Alexis' old house with the ghastly orange carpeting just had to go. I don't even want to think about all the sex that took place on that orange carpeting over the years, and it's never been cleaned or changed. Frank Valentini didn't like the carpet, either, so they just blew up the whole set.
The Julexis romance does play wonderfully but let's be honest—neither of you is being challenged, acting-wise. Where's that great dramatic story that has us talking Emmy? Nothing's pushing your characters into a deeper, more complex place.
Grahn: Now that I would agree with. I could be challenged a whole lot more. But what can I say? I'm happy. [Laughs] And I'm never happy.
deVry: Was it you or was it Lisa LoCicero who said they weren't going to write an Alexis-Julian-Olivia triangle because they didn't want to piss off the audience?
Grahn: I don't know. Did I say that? Here's the good news about me and my life right now: I have no idea what the writers are planning. I don't snoop. I no longer prod.
deVry: It's true. You don't really care.
Grahn: I am so weirdly content right now.
deVry: It's the new Nancy! [Laughs] The next thing you know, she's going to start showing up on time.
Grahn: Ha, ha, very funny. The reason I don't snoop is that I'm very happy with our new headwriters, Jean Passanante and Shelly Altman. I feel they're looking out for me. If I have a problem, I can go to them and have a reasonable conversation, and that's the first time that's happened since I've been at GH, except for when Megan McTavish was head writer. She also wanted an open line of communication. That was not the case with me and the past few writing regimes.
Which were all led by men. So, then, it's a sexist thing?
Grahn: Maybe. Then again, I work really well with Patrick Mulcahey, who is one of my favorite writers, and I can communicate with him like gangbusters. I think it was more of a personality thing.
deVry: The female characters on GH have become way more interesting since Jean and Shelly came along.
Grahn: It's as if the women are now being lifted up.
deVry: The show is less plot-driven, more character-driven.
Grahn: Our brains are being acknowledged. The stories have become more real and less cartoony.
What's the best part about working with each other?
Grahn: Will's abs. Yes, I know I just objectified you, but I don't care.
deVry: The coolest thing about Nancy is that she keeps me laughing. You can't underestimate the importance of that.
Grahn: Will always watches out for me in our sex scenes. Not only does he strategically cover up my fat, but he has this sexy way of caressing my cheeks and pulling them slightly up, giving me an instant facelift. He's the guy! I've been in soaps 30 years. Trust me, none of my past leading men ever did that for me.
deVry: I've got a lot of things to think about when I'm in a love scene with Nancy. [Laughs] It's complicated.
Grahn: I love that Will loves me. Mind you, he doesn't like me. We fight like crazy. But he loves me and it shows on screen. The women who watch our show really appreciate that. I'm so happy to have him as my ball and chain.
Ooh, tell us more about those fights!
Grahn: Just yesterday, Will really pissed me off right before a scene. He was just teasing me but it was annoying the hell out of me.
deVry: And then I scared the living s–t out of her.
Grahn: After we were done with the scene, he hides in the hallway behind the door and scares the crap out of me.
deVry: I crouched down and then sprang up like a jack-in-the-box, and she screamed like I've never heard anyone scream before. It was a Hitchcock scream.
Grahn: I'm having hormone issues. Don't ever startle me.
deVry: Then I snuck into her dressing room.
Grahn: He went and hid in my closet and then scared me again! I screamed another Hitchcock scream and went "Goddamn it, Will!" And everyone including Frank came running out of the studio going, "What the hell happened?"
deVry: She's like, "That's it! I want a new partner!" Hey, I wouldn't scare the bejesus out of Nancy if I didn't love her so much. It's like pulling a girl's hair in the first grade.
Grahn: Or sticking her pigtail in the inkwell. But don't worry. I'll get even.
deVry: Uh-oh.
Grahn: Because I am the revenge queen!
deVry: [Laughs] TBD!
Grahn: This I can promise: I will get back at Will. It's going to happen when he least expects it. And it will be big.
Coming soon: In Part 2 of this interview, Grahn and deVry answer fan questions on a number of hot topics. Spoiler Alert: They do rehearse those sex scenes in the dressing room!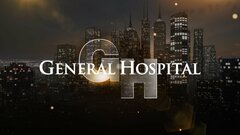 Powered by