'Greenleaf' Season Finale Finds Grace Paying a Steep Price
Maybe she should have read the Old Testament a bit more carefully. Greenleaf wraps its premiere season with pot-stirring pastor Grace Greenleaf (Merle Dandridge, above, with Desiree Ross) paying a devastating price after bringing shame and scandal to her family's megachurch.
You can't really blame her. Grace busted her uncle Mac (GregAlan Williams) for pedophilia, and now the creep's in the slammer. But this is a holy-roller world where seeking justice is high risk.
RELATED: Oprah Winfrey on Her Greenleaf Role: 'It Was Never The Plan'
"The Lord says, 'Vengeance is mine,' which basically means 'It's not your business. God will handle it,'" creator Craig Wright notes. "Grace took righteous action, and she will see the deep and lasting consequences of that."
Her revered dad, Bishop James Greenleaf (Keith David), "is hiding secrets only Mac knows about and he's drawn into the web of culpability," says Wright. And Grace could lose daughter Sophia (Ross) in a vicious court battle.
There's more bad news: It's likely Mac will be back on the street next season. "Bad guys go free for inexplicable reasons," Wright says, "and Mac is one of the most connected men in town."
Greenleaf, Season Finale, Wednesday, August 31, 10/9c, OWN.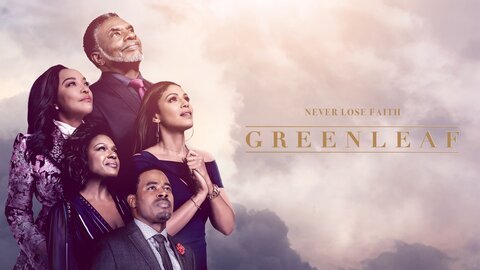 Powered by