Fox Moves 'Pitch' to Fall, 'Bones' to Midseason
Fox has made its first move to its 2016-2017 schedule.
Less than a week after the network revealed its plan for the upcoming season, Fox has opted to move Pitch (a drama about the first female player in the MLB) to fall. To accommodate the move, they've shifted the final season of Bones to in 2017.
Additionally, Prison Break will now air on Tuesdays when it airs its revival in the winter.
Here's Fox's revised schedule:
FOX FALL 2016 SCHEDULE
(All Times ET/PT)
MONDAY
8:00-9:00 PM GOTHAM
9:00-10:00 PM LUCIFER
TUESDAY
8:00-8:30 PM BROOKLYN NINE-NINE
8:30-9:00 PM NEW GIRL
9:00-10:00 PM SCREAM QUEENS
WEDNESDAY
8:00-9:00 PM LETHAL WEAPON(new)
9:00-10:00 PM EMPIRE
THURSDAY
8:00-9:00 PM ROSEWOOD
9:00-10:00 PM PITCH(new)
FRIDAY
8:00-9:00 PM HELL'S KITCHEN
9:00-10:00 PM THE EXORCIST(new)
SATURDAY
7:00-10:30 PM FOX SPORTS SATURDAY: FOX COLLEGE FOOTBALL
SUNDAY
7:00-7:30 PM NFL ON FOX
7:30-8:00 PM THE OT/ BOB'S BURGERS
8:00-8:30 PM THE SIMPSONS
8:30-9:00 PM SON OF ZORN(new)
9:00-9:30 PM FAMILY GUY
9:30-10:00 PM THE LAST MAN ON EARTH
FOX MIDSEASON 2016-2017 SCHEDULE
(All Times ET/PT)
MONDAY
8:00-9:00 PM 24: LEGACY (new) / GOTHAM (spring)
9:00-10:00 PM APB (new) / LUCIFER(spring)
TUESDAY
8:00-8:30 PM NEW GIRL/ BROOKLYN NINE-NINE (spring)
8:30-9:00 PM THE MICK (new)
9:00-10:00 PM KICKING & SCREAMING(new) / PRISON BREAK (new; spring)
WEDNESDAY
8:00-9:00 PM LETHAL WEAPON / SHOTS FIRED(new; spring)
9:00-10:00 PM STAR (new) / EMPIRE(spring)
THURSDAY
8:00-9:00 PM ROSEWOOD
9:00-10:00 PM BONES
FRIDAY
8:00-9:00 PM MASTERCHEF JUNIOR
9:00-10:00 PM SLEEPY HOLLOW
SATURDAY
8:00-10:00 PM FOX SPORTS SATURDAY
SUNDAY
7:00-7:30 PM ANIMATION ENCORES
7:30-8:00 PM BOB'S BURGERS
8:00-8:30 PM THE SIMPSONS
8:30-9:00 PM MAKING HISTORY(new)
9:00-9:30 PM FAMILY GUY
9:30-10:00 PM THE LAST MAN ON EARTH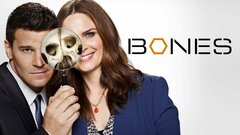 Bones
where to stream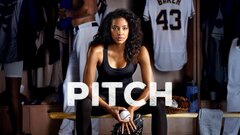 Pitch
where to stream