TCM Highlights Overlooked Female Directors in 'Women Make Film' (VIDEO)
Turner Classic Movies will air the U.S. premiere of the epic and insightful documentary Women Make Film starting Tuesday, September 1.
Written and directed by Mark Cousins, this 14-part series will be supplemented on air with 100 classic and contemporary titles from 100 female filmmakers from 44 countries over 14 weeks, including films by:
India's Mira Nair, Salaam Bombay! (1988)
U.S.A.'s Barbara Kopple, Harlan County U.S.A. (1976)
Kenya's Wanuri Kahiu, Rafiki (2018)
Germany's Leontine Sagan, Maedchen in Uniform (1931)
Spain's Ana Mariscal, El Camino (1963)
Israel's Talya Lavie, Zero Motivation (2014)
Venezuela's Margot Benacerraf, Araya (1959)
China's Shaohong Lee, Stolen Life (2005)
Pakistan's Sabiha Sumar, Silent Waters (2003)
Brazil's Julia Murat, Found Memories (2011)
Burkina Faso's Fanto Regina Nacro, The Night of Truth (2004)
Women Make Film, narrated by Tilda Swinton, Jane Fonda, Adjoa Andoh, Sharmila Tagore, Kerry Fox, Thandie Newton and Debra Winger, asks how films are made, shot and edited; how stories are shaped and how movies depict life, love, politics, humor and death, all through the compelling lens of some of the world's greatest directors – all of them women.
Women Make Film, Premiere, Tuesday, September 1, 8/7c, TCM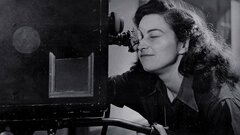 Powered by