NBC 'Determined' to Find Slot for 'Cruel Intentions' Series
NBC could be adding one more new series to its lineup.
After extending the cast options on Cruel Intentions, NBC Entertainment president Jennifer Salke confirmed after the network's executive panel that they were still hoping to find a home for the series.
"It was really a space issue," Salke said, of opting to not pick up the show for fall. "We had a spot for a big great soap, and This is Us seemed to fit better. We started looking for opportunities in midseason, possible summer. We started talking about the OTT platform you heard was looming. Right now we wanted to make sure we had the show, because I'm determined to find a place to put it…We wouldn't have held that talent if we didn't have every intention of finding an opportunity for the show. I love it."
RELATED: Sarah Michelle Gellar joins NBC's Cruel Intentions pilot
The series, which is set 15 years after the Reese Witherspoon-Sarah Michelle Gellar-Ryan Phillippe film, follows "the beautiful and cunning Kathryn Merteuil as she vies for control of Valmont International as well as the soul of Bash Casey, the son of her brother, who was the late Sebastian Valmont, and Annette Hargrove." But, "upon discovering his late father's legacy in a hidden journal, Bash is introduced to a world of sex, money, power and corruption he never could have imagined."
The potential series stars Gellar, Kate Levering, Taylor John Smith and Peter Gallagher and comes from Roger Kumble (who directed the original 1999 film and now the pilot), and writers Jordan Ross and Lindsey Rosin.
RELATED: NBC's TCA Announcements, Including Jimmy Fallon as Golden Globes Host
If the series movies forward, the racy nature of the show could lead to alternate cuts being made available online. "If it ends up on some alternative platform, we could have more leeway," Salke said. "It's designed to be dishy and fun…it's not something we're inviting kids into watch."
As Cruel Intentions film fans wait for anything to become official, Salke promises, "We have all intention…to not be cruel to the show."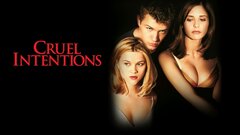 Powered by