Sunday TV Ratings: Milwaukee vs. Houston Helps NBA Rise to the Top on ABC
America is clearly happy that sports are back on TV. Major League Baseball, despite the COVID-19 flares on some teams, is drawing in viewers and the same can be said for Sunday, August 2's primetime broadcast television.
ABC's airing of the NBA's game between the Milwaukee Bucks and Houston Rockets drew a strong 0.7 rating in the 18-49 demographic, beating everything else for the night. (Numbers will probably adjust some once final viewership numbers come in.)
In total viewers, however, the winner was CBS' 60 Minutes with 7.1 million viewers. Coming in second was a rerun of ABC's America's Funniest Home Videos.
Here's the breakdown for Sunday, August 2, 2020 (numbers are fast-affiliate based):
| | | | |
| --- | --- | --- | --- |
| Time | Show | Adults 18-49 ratings | Total Viewers (millions) |
| 7:00 p.m. | 60 Minutes (CBS) | 0.6 | 7.1 |
| | America's Funniest Home Videos – R (ABC) | 0.6 | 3.8 |
| | Cannonball (NBC) | 0.3 | 2.1 |
| | Last Man Standing – R (Fox) | 0.2 | 920,000 |
| 7:30 p.m. | Duncanville – R (Fox) | 0.1 | 465,000 |
| 8 p.m. | NBA: Milwaukee v. Houston (ABC) | 0.7 | 2.1 |
| | Tough As Nails – R (CBS) | 0.3 | 2.3 |
| | The Titan Games – R (NBC) | 0.3 | 1.6 |
| | The Simpsons – R (Fox) | 0.3 | 872,000 |
| | Fridge Wars (CW) | 0.1 | 432,000 |
| 8:30 p.m. | Bless The Harts – R (Fox) | 0.2 | 564,000 |
| 9:00 p.m. | NCIS: Los Angeles – R (CBS) | 0.3 | 2.6 |
| | America's Got Talent – R (NBC) | 0.3 | 1.9 |
| | Bob's Burgers – R (Fox) | 0.3 | 762,000 |
| | Taskmaster (CW) | 0.1 | 224,000 |
| 9:30 p.m. | Family Guy – R (Fox) | 0.3 | 896,000 |
| 10 p.m. | NCIS: New Orleans – R (CBS) | 0.3 | 3.0 |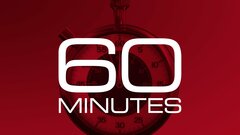 Powered by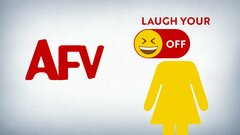 Powered by