Ask Matt: 'UnReal''s Sophomore Woes, Emmy Snubs (Samantha Bee!), 'BrainDead', 'American Gothic'
Welcome to the weekly Q&A with TV critic (also known to some TV fans as their "TV therapist") Matt Roush, who'll address whatever you love, loathe, are confused or frustrated or thrilled by in today's vast TV landscape. One caution: This is a spoiler-free zone, so we won't be addressing upcoming storylines unless it's common knowledge. Please send your questions and comments to [email protected] (or use the form at the end of the column) and follow me on Twitter.
Question: I agree with those saying that UnReal is going through a sophomore slump. The problem with this season is that the show is focusing too much on the behind-the-scenes aspect of the personal lives of the people making Everlasting and not enough on the contestants and the making of the reality dating show. There are too many storylines and not any real follow-up. And this year's Everlasting contestants this year haven't been fully fleshed out like they were last season. Even the race issue hasn't been dealt with that much, except for when Romeo was shot by a white cop, but neither Romeo nor Darius were seen again right after that happened, and the aftermath of the shooting was mostly focused on Rachel's guilt, not on the medical conditions of Darius and Romeo. And there was no follow-up the next week if Romeo (who was not seen in the episode) was doing OK after he got shot (except for a throwaway line that Coleman said to Rachel at the mental hospital that Romeo and Darius were doing fine), and there was no reaction from Darius of the aftermath of the shooting. There was also never any follow-up on Chet kidnapping his daughter from his ex-wife earlier this season. What do you think of the negative criticism of the second season of UnReal? — Chris
Matt Roush: The backlash was probably inevitable, but in this case it was mostly earned, especially in recent weeks as the show seems intent on trying to top itself each episode with diminishing results. This is not an unusual pitfall for a breakout show's second season, though it has often been painful to observe. The plot jumps from one outrageous ambush to the next, culminating in the timely (yet also rushed) shooting incident, which was certainly ripped from the headlines but also mishandled in the writing by how the focus went from the minority victims to the mental trauma of Rachel, the white producer. I also agree that the Everlasting contestants haven't been as well developed (with the possible exception of activist Ruby), but it's a mistake to think that UnReal will ever be all that concerned with what's happening in the faux reality of Everlasting, because the focus is squarely on the machinations and psychological mind games of Quinn and Rachel and the rest of the crew. (This has been a particular strong season for Jeffrey Bowyer-Chapman, who plays Jay, one of the few characters displaying even a glimmer of humanity.) So while I acknowledge its flaws, I'm still riveted by UnReal's potential and premise and hope it can learn from this season's mistakes by slowing down the storytelling a bit to develop characters more fully without always leaning on shock value. Still, even the worst moment is preferable to me than anything that happens on the "genuine" article of The Bachelorette and its smarmy ilk.
What's the Big Deal With UnReal Anyway?
Question: I finally had to see what all the hubbub was about, so I bought the first season of UnReal on DVD and binge-watched it. Pretty dark and an OK show, but it wasn't the end-all, be-all of TV shows that I expected it to be from all the hype. The second season is just revolting. I've deleted it from my DVR schedule. Wish I could delete it from my memory. I feel like every time I watched it I needed to take a shower. Please explain to me what I'm not getting since everyone else seems to be enamored. – Marlene
Matt Roush: We've addressed the problems with the second season, and I can see where the sordidness of many of the storylines can be overwhelming, but this dismissal of the first season seems too easy. Consider how UnReal came out of nowhere, on a channel not exactly known for subversive drama, and the way it took a hot-button issue like reality-show fakery and dramatized it with such gusto, anchored by the outstanding performances of Constance Zimmer and Shiri Appleby. It more than deserved its acclaim, its Peabody and AFI awards, its Emmy and other awards nominations (and Critics Choice win for Zimmer). For the first season, anyway. This was the very definition of a critical breakthrough show, and if it's having growing pains in Year 2, it's fascinating even in its failures.
---
Is Sarah Paulson an Emmy Shoo-In?
Question: I know that Sarah Paulson is the clear favorite to win (deservedly so) the Emmy for lead actress in a limited series/TV-movie category for her performance as Marcia Clark in The People v. O.J. Simpson. But is there any chance that Audra McDonald can pull off an upset? Her portrayal of Billie Holiday was riveting and haunting in HBO's Lady Day at Emerson's Bar & Grill. At times she seemed to be channeling Lady Day. I think the perfect scenario would be for Paulson to snag a win in the supporting category for American Horror Story: Hotel and for McDonald to win for leading so that they can both be recognized for their superb acting. — No Name
Matt Roush: It's a tough category, and I'd include Fargo's Kirsten Dunst, American Crime's Lili Taylor and Confirmation's Kerry Washington as equally deserving candidates. Of course there's a chance for an upset here, and given Audra McDonald's track record as the most-honored actress in Tony Awards history (including one for Lady Day a year ago), I wouldn't count her out. But Paulson's uncanny impersonation of Marcia Clark looms so large, I can't imagine her not winning, which would be a first for her in six nominations to date, so she's way overdue. But the idea of her winning a supporting Emmy as a consolation prize is unacceptable, if it means Jean Smart won't be rewarded for her amazing work on Fargo. (She's the front-runner in that category for good reason.)
---
Emmy Snubs: Samantha Bee, Galavant
Question: Long-time reader, first-time asker. I read your numerous comments about the Emmy nominations and perceived snubs, but don't recall any mention of the wonderfully hilarious Samantha Bee and her TBS show, Full Frontal. I thought next to John Oliver, she was the most likely to receive a nomination, and was surprised to see she didn't even crack the Top 6. As much as I like Jerry Seinfeld, I was very surprised by his simple Comedians in Cars Getting Coffee making the cut, especially considering Full Frontal's writing nomination. Curious as to your thoughts. – KD
Matt Roush: In my expanded TV Guide Magazine Emmy essay, I wrote: "In a truly regrettable oversight, TBS's razor-sharp Full Frontal With Samantha Bee was passed over (though it earned a writing nomination), a missed opportunity to reward a rare female headliner." Given all the criticism about the lack of gender diversity in the realm of topical TV satire, Bee's explosion on the scene should have broken through with a series nomination. I like Seinfeld's Comedians show, and would like to think the Garry Shandling episode from last season may have had something to do with its surprise breakthrough, but Full Frontal and its host are so bold and ballsy that this ranks among the more significant of the year's many Emmy slights.
RELATED: Check Out All of Our Emmys Coverage

Question: You're probably tired of questions on Emmy snubs, but nonetheless, here's mine: Galavant, which I so enjoyed, received only one nomination, for Outstanding Music & Lyrics for a song in their finale "A New Season aka Suck It Cancellation Bear." Nothing for choreography or costumes or art direction (which I thought was pretty strong), and sadly nothing for writing and acting (which I knew would be tougher categories to crack). While I thought the whole cast was brilliant, including the guest stars who seemed to be having a blast, a real shame Timothy Omundson and/or Vinnie Jones couldn't sneak into the Supporting Actor in a Comedy category. And can I just say I'm sick of the reality shows like Dancing With the Stars and So You Think You Can Dance getting nods over shows like Galavant? – Karen
Matt Roush: Speaking as someone who just downloaded both Galavant soundtracks and have been enjoying the merry musical memories (alternating with both Crazy Ex-Girlfriend recordings, whee!), there are some shows that are just so fringe that expecting them to get noticed in these very crowded fields is an invitation to disappointment. Omundson in particular gave one of the year's most inspired comedic performances, but too few saw it. And while the musical staging of Galavant was lots of fun—if you can ever see the current Broadway hit Something Rotten!, it has much of the same irreverent tone—I can't take anything away from the amazing routines produced under such pressure on shows like Dancing and Dance. (This year, though, I'm rooting for Crazy Ex-Girlfriend, in particular the Astaire/Rogers "Settle For Me" homage.)
---
Why Not a Streaming Emmys?
Question: I was just reading your answer to a question in the recent TV Guide Magazine about why doesn't broadcast TV have its own Emmys. My question is why don't the Emmys have a complete separate category for best streaming drama series and best streaming comedy series. This way more of the streaming shows can be nominated, like for example Grace & Frankie and Orange Is the New Black, while more broadcast and cable drama and comedy series can be nominated in their specific categories that get snubbed like The Big Bang Theory and How to Get Away With Murder and… The Walking Dead (which I can't believe still has never been nominated). — Paul
Matt Roush: Murder? Really? But to your point. . . . Segregating shows by their delivery systems would not only be overly cumbersome—do we separate basic from premium cable from streaming, etc.—but would also beg the question: Which is the true winner? (This of course brings up the whole arbitrary nature of awards shows, so let's not go there.) Besides, streaming services have been doing pretty well of late at the Emmys, especially Netflix, but even they can't get every show on every list. Despite the fact that only a precious few from an exponentially growing field can get recognized, it still means more if everyone's competing from the same pool.
---
Is There a Future for BrainDead and American Gothic?
Question: I am loving BrainDead. It seems to be getting better and better, especially with the added music, but I'd like to know if this is going to be a summer-only series, with an end story in mind, or whether it could run longer. I hope it's the former, because I'd like to see it end while I'm still enjoying it, before the bugs take over the Capitol. There are enough screwy people in there already, and I mean in real life!! — Dorothy
Matt Roush: This is my favorite summer guilty pleasure as well, and I hope there's some sort of ending to the season (in other words: no cliffhanger), because I fear that's all we'll see of this one. The sudden scheduling move from Monday to Sunday is a sure sign that once again, CBS has lost faith in something more experimental than the usual formula norm. In BrainDead's case, a goofy political satire with sci-fi elements was always going to be a risk on such a traditional network, so we have to trust that the show's creators have fashioned some sort of end game. Bottom line: BrainDead was always intended as a summer lark, and there's little chance that it will go beyond this first season.
Question: I've been watching American Gothic and had one thought and two questions. First, I remember reading somewhere, it might have even been here, that one reason to watch it was for the performance of Gabriel Bateman as Jack Hawthorne. Five episodes in now, and I can only say that I find that character to be the most annoying. I don't know if it is the performance, writing or directing, but I'm least interested in that character. Having said that, I find the series interesting at least (ignoring the terrible writing for all things law enforcement). I guess I should say, I find the family interesting. So, my first question is will this story be told completely in this first season? Is this an anthology series like American Horror Story or will we be left hanging at season's end with a second season in doubt? The second question is what chances are there of a second season based on ratings and reception? — John
Matt Roush: Yes, that was me, somewhat facetiously suggesting that little Jack (who I described as a morbid "future Lecter") was the most interesting aspect of an otherwise turgid murder mystery. American Gothic does nothing for me at all, and I bailed after the first few episodes, but my understanding is that the mystery of the "Silver Bells" killer will be revealed and possibly resolved in this season, and where and whether it goes anywhere from here has yet to be determined. CBS will field questions next week at the TV critics' press tour, but hard to say if something this marginal will come up. I'd say it's a long shot for a second season, but these predictions are harder to make nowadays, when so few shows spike in the ratings.
---
Should SNL Update Update?
Question: Any news about cast changes for the new season of Saturday Night Live? I'd love to hear they are planning to dump Colin Jost off Weekend Update and bring the far better Cecily Strong back to the desk. – Jen
Matt Roush: It's a bit early to know about changes in the ensemble, but given that Colin Jost and Michael Che were just at the conventions doing comedy bits, it would seem SNL is satisfied with this partnership for now, so I wouldn't expect a course correction anytime soon, especially in the midst of a high-profile election year. Besides, Cecily Strong left the Update desk so she could focus on her character sketch work, so I doubt she'd be angling for a co-anchor comeback.
---
Seeking Humans Companionship
Question: Love this column and your reviews! Do you know what happened to AMC's British import Humans? I thought it was renewed for a second season, but then never heard anything. Or maybe I missed something — Sarah, Las Vegas
Matt Roush: Thanks! Last I heard, the second season had gone into production, but no timetable yet for AMC's scheduling. Probably no sooner than early 2017. But it will be back, and I'm anxious for it, too. Humans was one of my favorite summer escapes last year.
That's all for now. Thanks as always for reading. We'll pick up the conversation again soon, but I can't do this without your participation, so please keep sending questions and comments about TV to [email protected] or shoot me a line on Twitter (@TVGMMattRoush). Or submit your question via the handy form below: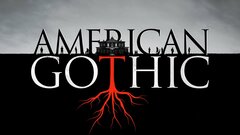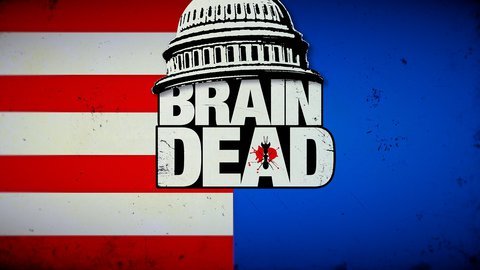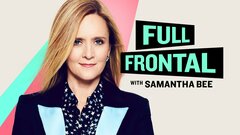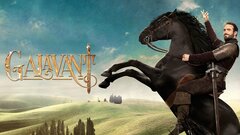 Humans
where to stream