Wednesday TV Ratings: 'Tough As Nails' & 'United We Fall' Split the Lead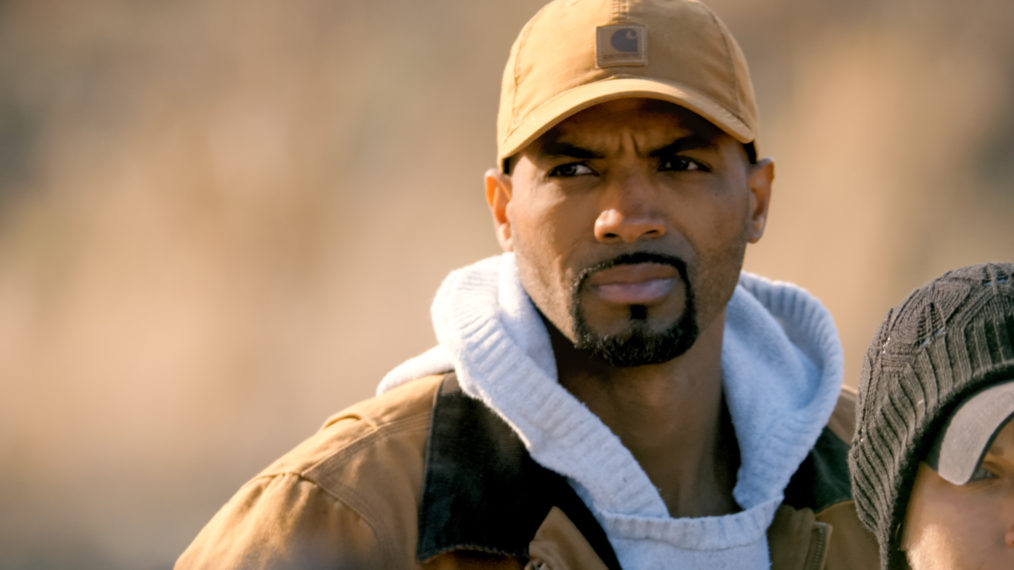 As reruns flooded the Wednesday, July 29 primetime broadcast television schedule, two originals — CBS's competition series Tough As Nails (featuring contestant Luis Yuli, above) and ABC's new sitcom United We Fall — tied in both the 18-49 demo and total viewers to lead the night.
Both series grabbed a 0.5 rating in the 18-49 demo and in total viewers, United We Fall edged out the Phil Keoghan-hosted series by a hair (3.53 vs. 3.49).
See Also
Plus, catch 'The Golden Girls' on Hulu.
Here's the breakdown for Wednesday, July 29, 2020 (numbers are fast-affiliate based):
| | | | |
| --- | --- | --- | --- |
| Time | Show | Adults 18-49 rating | Total Viewers (millions) |
| 8 p.m. | United We Fall (ABC) | 0.5 | 3.5 |
| | Tough As Nails (CBS) | 0.5 | 3.5 |
| | Chicago Med – R (NBC) | 0.4 | 3.4 |
| | MasterChef – R (Fox) | 0.4 | 1.4 |
| | The 100 – R (CW) | 0.1 | 403,000 |
| 8:30 p.m. | The Goldbergs – R (ABC) | 0.4 | 2.2 |
| 9:00 p.m. | Chicago Fire – R (NBC) | 0.4 | 3.4 |
| | The Price Is Right: Big Brother Edition! – R (CBS) | 0.4 | 3.0 |
| | The Conners – R (ABC) | 0.3 | 2.0 |
| | Ultimate Tag – F (FOX) | 0.3 | 1.1 |
| | Bulletproof (CW) | 0.1 | 352,000 |
| 9:30 p.m. | American Housewife – R (ABC) | 0.3 | 1.6 |
| 10 p.m. | Chicago P.D. – R (NBC) | 0.4 | 3.3 |
| | SEAL Team – R (CBS) | 0.3 | 2.2 |
| | Marvel's Agents of S.H.I.E.L.D. (ABC) | 0.2 | 1.3 |