My First Year in the Cape: Melissa Benoist Looks Back on Season 1 of 'Supergirl'
Melissa Benoist doesn't need a Kryptonian costume to be super. Supergirl fans have been cheering on the Colorado native's heroic, relatable take on Superman's cousin since she first suited up as Kara Danvers (aka Kara Zor-El). Now as the series preps to relocate from CBS to The CW (and production moves from Los Angeles to Vancouver), Benoist gives us the scoop about playing the high-flying heroine and proves, ironically, to be totally down to Earth.
So there are big moves ahead for the show. How was it for you waiting to find out where Supergirl was going to be scheduled?
It was hard not to think about it constantly, but I've always had this blind faith in the character—I did with the pilot and when we were waiting to hear about getting picked up for Season 1—so I just knew that the show would find the right place and that it would all be good. I knew we weren't done telling her story.
RELATED: Tyler Hoechlin Suits Up as Superman
This is an epic, iconic role and a lot of work. What has been the best advice you've been given so far?
Greg [Berlanti, executive producer] said, "You're just like me: You internalize everything and you might be overwhelmed [by the] pressure. But we wouldn't have put you in this role if we didn't think you were capable." Those words of encouragement meant a lot coming from him. And [executive producer] Ali Adler was on set quite a bit, and she would give advice every day. If I had a moment where I felt like giving up or was just in a mood, she would be like, "Just be Supergirl. I don't know what to tell you. You're Supergirl!" [Laughs]
Do you remember the first time you felt like Supergirl?
That's a good question, because there were a few times. There was one day on the Red Tornado episode [pictured above], I was in blinding heat, in the suit and dehydrated, and I'd have moments where I wanted to give up, sit down and tell everyone to leave me alone, but I couldn't. I had to forge through. Those are the days that I felt like Supergirl.
RELATED: "I Love This Character, I Love Her Optimism," Benoist Says
Did you keep up with training for the fight sequences throughout the season?
The show is such a monstrous undertaking with so much going on and we work long days, so we didn't have time to really train. That was scary, but it also just kept me on my toes in terms of learning and retaining that stuff so that I didn't hit someone by accident. [Laughs]
It seems like the entire cast is having a ball.
Everyone is here because we care about it. We want it to be the best quality. There's a lot of love there. We're spending so much time away from our families, so it's got to be something good! [Laughs]
Speaking of family, you got to work with your husband, Blake Jenner, when he guest starred as Cat's son.
That was so fun! We love working together. It's one of my favorite things, to act with him, and I would love it if he came back.
Now that your show is filming in Vancouver, that opens the door for potential crossovers with the other shows up there: Arrow, The Flash and DC's Legends of Tomorrow.
That would definitely be exciting, and I think so smart for the fans.
Grant Gustin, aka the Flash, told us that he has all of his Glee songs except one on his iPod. What about you?
[Laughs] That's so funny! I don't have any on my iPod, but every once in a while, I'll be like, "Let me just take a little gander at this one" and I'll look it up on Spotify.
RELATED: 5 Things We Loved About the Supergirl/Flash Crossover
What are the biggest things you've learned about yourself since donning the cape?
I've learned things about myself that I never thought I was capable of, things that pushed me out of my comfort zone. I'm such a yes-person that I had to learn how to say no when it needs to be said. I have learned about collaborating and being a leader. I'd never thought about that part of the job. I was just excited to play Kara, I didn't realize everything that came with it. I think it was good to go into this situation with that kind of naiveté, because I really have grown as a woman, and I am so proud of this past season.
Supergirl's first season begins replays on The CW starting Monday, August 1 at 8/7c. The second season begins Monday, October 10.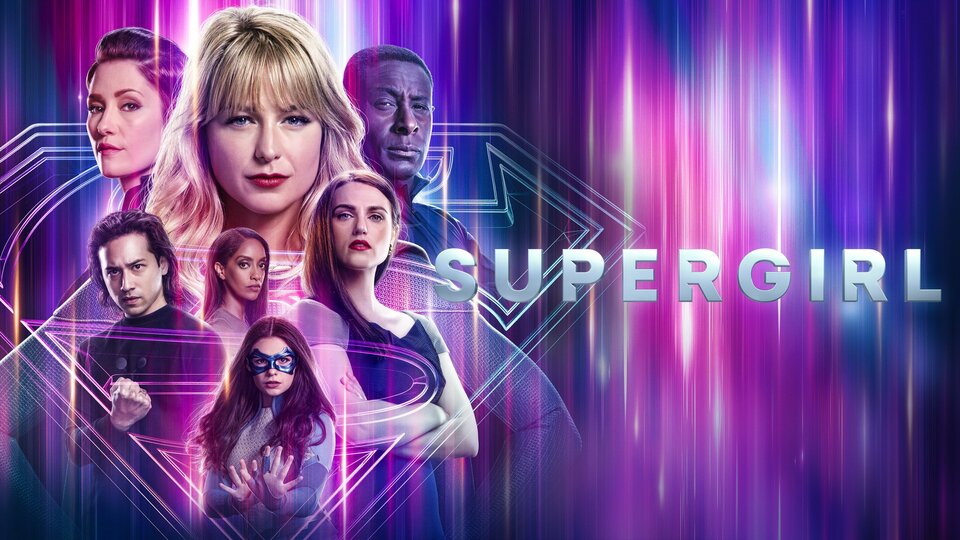 Powered by