'The Bold and the Beautiful': Check Out the 'Meaty' Scene You Won't See (VIDEO)
Cool fact: More than 100 countries air CBS's The Bold and the Beautiful and they all get a daily bonus sequence not seen in the U.S. version. And we've got an exclusive example! On the Wednesday, July 27 episode, supervillain Quinn Fuller (Rena Sofer) is on a flight to Monaco and is stuck sitting between Kiernan and Matt, an adorable but annoying married couple played by Monica Horan (Amy on Everybody Loves Raymond) and Jim O'Heir (Garry/Jerry/Larry/Terry on Parks and Recreation).
RELATED: All Hell Breaks Loose When B&B Goes to Monaco
As if the duo's incessant chatter—and Skyping home to their dogs—isn't bad enough, Matt pulls out a hamburger in the foreign version and tells queezy Quinn that he ordered it with "extra onions, extra sauerkraut" during a layover in Los Angeles. Pass the Pepto!
"When I got the call from The Bold and the Beautiful offering me a job, I thought I'd be playing scenes in a Speedo on a beach somewhere," cracks the plus-size O'Heir. "I mean, they hired me because I'm a hottie, right? So I was very surprised to find out I'd be fully dressed on an airplane. I kept volunteering to take off my shirt, but the only reaction I got was screaming and crying. It was very odd."
You can check out the "lost" burger scene below. Go to cbs.com for more foreign bonus scenes from B&B.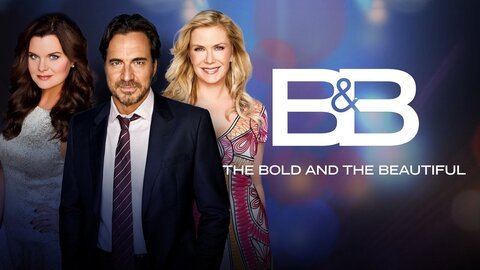 Powered by