'Legion': Marvel and Producer of 'Fargo' Team Up For Psychological Drama
David Haller has been in and out of mental health facilities for years, having been told that he's schizophrenic. But in one of the hospitals, he encounters a patient who makes him start thinking that those sounds he hears and visions he sees aren't in his head, and they might be real. It might also mean that he's not completely human.
RELATED: 6 Things We Learned at TV Guide Magazine's Fan Favorites Panel
This is the idea behind Legion, a new Marvel drama premiering on FX early in 2017, with Fargo's Noah Hawley as one of the executive producers. It stars Dan Stevens as David, and a cast that indicates that not everything David sees is going to be super-dark and serious. Among the cast is Jean Smart (Emmy nominated for Fargo), Kate Aselton (The League), Bill Irwin and Aubrey Plaza. So, maybe there will be some lightness in there somewhere.
Here's the first trailer for the show, introduced today at Comic-Con. Also notice the presence of Hamish Linklater, who can't even do a straight face without being a bit wry. Take a look: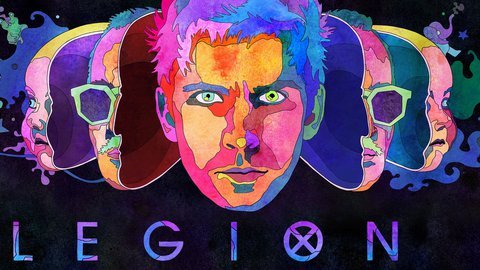 Legion
where to stream
Powered by