'Barkskins' Sneak Peek: Where Are the Silks? (VIDEO)
Welcome to New France.
Melissande (Tallulah Haddon) and Delphine (Lily Sullivan) get a lesson in what life holds for them next in TV Insider's exclusive sneak peek of the Barkskins series premiere on National Geographic.
The king provides their clothes so they can "begin [their] new lives properly attired and fetching to the eye," Mother Sabrine informs the ladies. And no, there aren't any silks. Watch the clip above to see how the women are supposed to behave.
"Melissande, who's one of the Filles du Roi … very, very clearly states from the minute you meet her what she wants," showrunner Elwood Reid previewed. And at the beginning, you think she's in the best position to accomplish her goal. "She's not marrying for love, she's marrying for land and she's marrying the guy with the biggest house. She does accomplish that in very quick order, but then her plan is undone."
The new National Geographic series follows a group of outcasts and dreamers fighting to escape their pasts in the brutal frontier — and amidst tangled loyalties — of the New World.
Barkskins, Series Premiere, Monday, May 25, 9/8c, National Geographic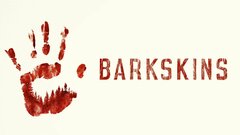 Powered by