'The 100': 6 Burning Questions About Season 4
Clarke and Co. had a rough Season 3, and now the clock is ticking toward potential extinction. Executive producer Jason Rothenberg drops some truth bombs about the explosive finale and what fans can expect in Season 4.
Will there be another time-jump like last season?
There's no time for a jump! With Armageddon less than two months away and counting, Rothenberg says things will "likely be a direct pickup" from Clarke (Eliza Taylor) warning Bellamy (Bob Morley) that they're all doomed because a bunch of abandoned nuclear plants all over the world are finally melting down: "The big story in Season 4 is essentially that everybody's going to die in two months, so what are they going to do?"
Seeing as this is The 100, don't expect the gang to just give up and wait for the radiation clouds. Rothenberg imagines "a little bit of a Noah's ark story" as our heroes prepare for the worst. "They will do what they can to try to stop it, but when they figure out whether they can, it will become about surviving, who survives and who decides," he says.
RELATED: The 100 Season Finale: Eliza Taylor Previews Lexa's &'Return'
Yeah, Alie (Erica Cerra) triggered the first apocalypse, which destroyed most of mankind. And then she tried to wipe everybody out again. But was the AI bombshell all bad?
Depends on your perspective. "We built up this entire story where we felt like Alie was the big bad," Rothenberg says of the fashionable artificial intelligence. "But the tradition of our show is that the bad guys usually are the heroes of their own stories. [With the first apocalypse] she was really trying to save humanity." Of course, trying to destroy the world a second time was a bit aggressive, but Rothenberg points out that her intention was pure. "She was aware of this bigger [apocalyptic] threat that was coming quickly for the human race, and essentially she was trying to save the people" from the horrors of another nuclear catastrophe.
Will we see more flashbacks of that original apocalypse?
There were glimpses of it in this season's episode "Thirteen," and Rothenberg isn't ruling out showing us more. Especially now that "Version 2," as he calls it, is imminent. "Thematically, it could be interesting to do some flashing between the two of them," he says.
Was Octavia (Marie Avgeropoulos) always supposed to kill Pike?
Nope. It all came down to that final showdown with Alie's chipped acolytes. After Clarke pulled the kill switch on Alie and everyone was saved, "Marie did some of the best acting that I've ever seen her do," Rothenberg recalls, explaining that the actress's transition to "cold, hard killer" rang the death knell for Pike (Michael Beach). "I hadn't decided yet on how we were going to end that story, and then I was watching dailies of Marie's performance, and it was like, well, there you have it."
RELATED: The 100 Boss Addresses the Lexa Controversy at WonderCon
Will she pay for her crime?
While Rothenberg realizes that fans may "argue Pike deserved it" for assassinating Octavia's love Lincoln (Ricky Whittle) earlier in the season, he points out in the burgeoning society of the Sky People, "it's not up to an individual to exact that justice on their own because they're getting revenge." So look for O to suffer both from the emotional fallout of essentially murdering the man who saved her life minutes before, as well as a potentially more formal punishment. "Something we're likely to explore in Season 4 is: Who sits in judgment?" Rothenberg says.
How could Clarke see her now-deceased love, Lexa (Alycia Debnam-Carey), in the City of Light?
The Flame that Clarke put into her head before entering the virtual world contained the consciousness of all the previously deceased commanders, so Clarke was able to interact with them and be protected by them—including Lexa. And of course Lexa would show up to kick some ass and save her former lover. "Hopefully the audience felt some satisfaction with that moment," Rothenberg says.
The 100's SDCC panel will be Friday July 22, 2016 12:30 p in Ballroom 20.
The 100, Returns 2017, The CW.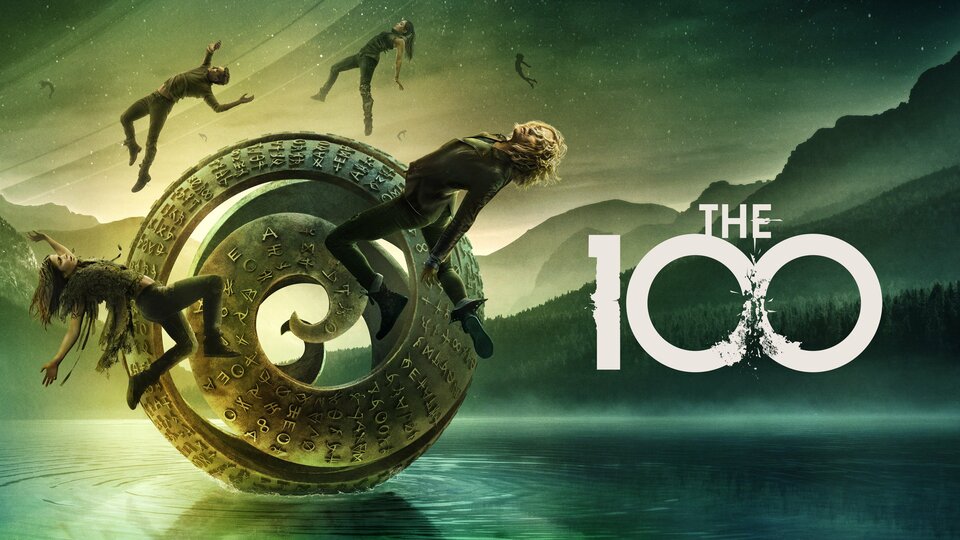 The 100
where to stream
Powered by