Cheers & Jeers: An Emmy Snub, 'Outlander's Twist and the ESPYS Real Champs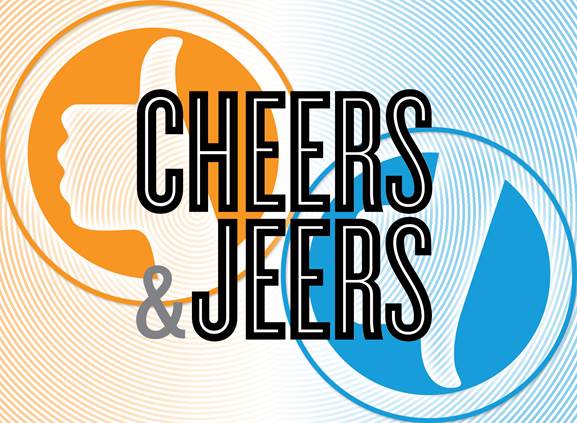 Cheers & Jeers is a safe place to shout about TV's recent hits, misses and ever-lovin' messes! Share your opinions in the comments below.
Cheers to Regina King for reigning in the Animal Kingdom
Turns out, the Emmy winning powerhouse from American Crime is just as ferocious behind the camera! King, who has helmed other shows, directed the July 12th episode of TNT's sexy-cool crime drama, reuniting her with Southland costar Shawn Hatosy and causing us to wonder if there is anything this woman can't do.
Cheers to fair play at the ESPYS
Opening the jock Oscars, NBA giants LeBron James, Dwyane Wade, Carmelo Anthony, and Chris Paul gathered for a rousing, balanced call against the racial and anti-police violence that has erupted across America this summer. Aiming to "be the change we need to see," their goal was to renounce both sides of the battle—"Not seeing the value of black and brown bodies has to stop and the retaliation has to stop"—while urging fellow athletes to help rebuild the communities they came from and everyone to work toward peace instead of division. As they pointed out, discussions like this won't always be comfortable, but it is necessary.
RELATED: Read More Cheers & Jeers
Cheers to Outlander for leaving us wanting moors.
By ending its exquisite second season with Claire (Caitriona Balfe) in 1960s Scotland and realizing that sexy soulmate Jamie (Sam Hueghan) may have survived the 1746 Battle of Culloden Moor, even time-travel can't get us to Season 3 soon enough!
Cheers to Fox for saving the X-Men
Rising from the ashes of X-Men: Apocalypse like Jean Grey's Phoenix comes the happy news that Fox and Burn Notice creator Matt Nix are already at work on a series about two gifted teens who join an underground team of Marvel-verse mutants. No word on whether one of them will be the beast who canceled Agent Carter.
Jeers to PLL's "A.D."-bag
We should have known Ali's awful husband Elliott (Huw Collins) was the one tormenting the Pretty Little Liars girls. Not only did he torture her in the psych ward for allegedly offing Charlotte, he was also hiding a British ascent. Did we learn nothing from trusting creepster Wren?! These guys put the UK in "yuck."
Jeers to Tomi Lahren for being the Barbie of Hate
The conservative blow-up doll from Glenn Beck's The Blaze fired off a tweet calling the Black Lives Matter movement "the new KKK" and condemning them for not wanting equality. Because if there is one thing a good-looking white woman with blonde hair and a high-paying job knows about, it's the struggle.
Jeers to the mother of all Emmy snubs.
As The Goldberg's bedazzled, big-haired momster Bev, Wendi McLendon-Covey is never less than a scream-riot portrait of power-mad parenting with a heart of gold. It is about time the Academy gave her a statue of one, too.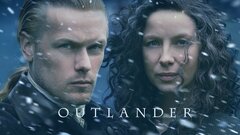 Powered by