Jonathan Groff on How 'Looking: The Movie' Ties Up the Series' Loose Ends
TV series get cut short all the time, leaving characters at crossroads, plotlines unresolved and cliffhangers dangling. But with Looking: The Movie, HBO is giving producers Andrew Haigh and Michael Lannan the rare opportunity to wrap up the story they told over the course of two seasons about a trio of gay friends in San Francisco.
RELATED: HBO Cancels Looking, Orders a Wrap-Up Special
"Obviously we got canceled [last year] because not enough eyeballs were watching the show, but the people that were watching it seemed to be incredibly invested in it," says Jonathan Groff, who plays lovelorn protagonist Patrick. "I think the executives at HBO were fans and wanted to see it ended properly. It also might have had something to do with me just getting on my knees and begging for it to continue, because I never wanted to say goodbye!"
At the end of Season 2, Patrick's fraught relationship with his boss turned boyfriend, Kevin (Russell Tovey), had essentially imploded almost immediately after the couple moved in together. The movie picks up nine months later, with Patrick returning to San Francisco for a friend's wedding after having fled to Denver. "We left him in a tender, confused, vulnerable state," Groff says. "Being away was good for him emotionally. But the more time that he spends in San Francisco, the more he realizes he has to confront some unfinished business."
RELATED: HBO Cancels Vinyl After One Season
Patrick's unfinished business includes reconnecting with besties Agustín (Frankie J. Alvarez) and Dom (Murray Bartlett) as well as his exes Kevin and Richie (Raúl Castillo). For his part, Groff is satisfied with the way his character's arc ends, which he chalks up to Haigh and Lannan's naturalistic storytelling. "I feel good about it," he says. "I think Andrew and Michael manage to make things romantic and at the same time realistic, so the end of the journey for all of the characters feels really true."
Looking: The Movie, Saturday, July 23, 10/9c, HBO.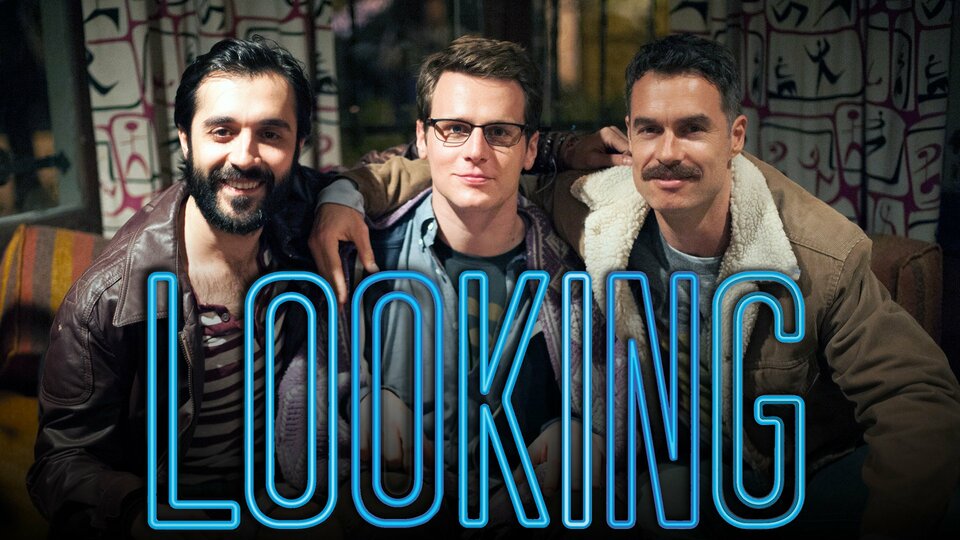 Looking
where to stream
Powered by