HBO Cancels Looking, Orders a Wrap-Up Special HBO cancels Looking, orders a wrap-up special
"After two years of following Patrick and his tight-knit group of friends as they explored San Francisco in search of love and lasting relationships, HBO will present the final chapter of their journey as a special," HBO said in a statement "We look forward to sharing this adventure with the shows loyal fans."
Was The Mindy Project's season finale its final Fox episode?
"All signs seem to be pointing toward 'Best Man' being the last new 'Mindy' episode on FOX," says Alan Sepinwall. "The question is if some other outlet (Netflix? Hulu? NBC, whose sister studio produces it?) wants to pick it up, banking on the small audience being a loyal one, or if 'Hi, I'm Danny Castellano, and I'm in love with your daughter' was the show's final moment." PLUS: Mindy Kaling on the season finale, Kaling hasn't thought about Mindy leaving Fox, and Mindy's 3rd season ends on a series low.
BBC officially drops Top Gear's Jeremy Clarkson
"For me a line has been crossed. There cannot be one rule for one and one rule for another dictated by either rank, or public relations and commercial considerations," says the BBC's director-general. PLUS: Piers Morgan pitches himself as Clarkson's replacement.
How will Jon Hamm's rehab revelation affect Mad Men's promotional campaign?
Hamm is in the midst of promoting the final episodes as life imitates art.
Shonda Rhimes slams "ignorant" article questioning if "ethnic castings" has gone too far
"HELL NO. Lemme take off my earrings, somebody hold my purse!" was Rhimes' reaction to this Deadline story that sparked a Twitter backlash. The story features agents complaining anonymously that this TV pilot season's emphasis on diversity has made many of them "off-limits for Caucasian actors." PLUS: Yvette Nicole Brown describes how hard it is for "ethnic" actors to land lead pilot roles.
James Corden tops Seth Meyers on Night 2, based on early numbers
On his 2nd Late Late Show, Corden delivered "mystery pizzas" and got Chris Pine and Patricia Arquette to act out a scene from The Young and the Restless.
Fargo gets Bruce Campbell to play Ronald Reagan
The Ash Vs. Evil Dead star will appear on one episode of the FX prequel set in the late '70s.
Regis Philbin: I haven't seen Kelly Ripa since leaving Live in 2011
"I haven't seen her, I don't see her," he tells Hoda Kotb.
Empire is finally showing up the Billboard radio charts
Jussie Smollett's "Good Enough" debuted at No. 39.
Justified's Joelle Carter: "I was losing my mind shooting" last night's episode
Says Carter: "By the time we got to 10 (episodes) we were cross-shooting with so many scheduling conflicts…and even this episode, we shot until two or three in the morning, and I didn't know I would be doing this until the day before, so I was just getting privy to the information that night. It was crazy." PLUS: Last night's set up the "final act" of the series, and does this episode feel a little early?
Robert Durst's brother thanks The Jinx for leading to arrest
Douglas Durst says his family feels "a tremendous sense of relief."
Ryan Murphy offers a glimpse of his Scream Queens
Here's Jamie Lee Curtis with Lea Michele in preparation for the Fox comedy-horror anthology.
Watch The Rock's SNL promos
Does Dwayne Johnson have something special planned for his 4th time hosting this week?
Kevin Hart: I bombed my SNL audition thanks to an obscure impression
Hart tells Conan he regrets impersonating San Antonio Spurs' point guard Avery Johnson in front of Lorne Michaels.
Maisie Williams gets her 87-year-old grandma liquored-up to watch Game of Thrones
She also tells Jimmy Kimmel why she hasn't read the books and what it was like meeting the Queen.
Lost writer takes us inside the hectic writer's room — Damon Lindelof almost quit
Javier Grillo-Marxuach's nearly 17,000-word essay on the first two seasons tells how the series' mythology was formed and why Jack wasn't killed off in the pilot — "You can't kill the white guy."
Chris McDonald replaces James Caan on Fox's fantasy football comedy
He'll join Kevin Connolly on Fantasy Life.
OWN orders an Iyanla spinoff, plus Evelyn Lozada's Evelyn
OWN has also ordered more episodes of Deion's Family Playbook, Flex & Shanice and Welcome To Sweetie Pie's.
What's next for Nick Kroll?
I'm going to retire," jokes the Kroll Show star, adding: "Either that, or I'm going to take all the people and relationships I made, and continue to work with them on different kinds of things. Taking everything I learned making this show and hopefully act, write, and produce more stuff." PLUS: Why was Bobby Bottleservice missing in the finale?
30 Rock
Liz Lemon (Tina Fey) may not have been half the dessert connoisseur Jack Donaghy (Alec Baldwin) was, but when he describes a delectable (and ridiculously expensive) sweet treat, she raises him a microwaved doughnut—which to be fair, is delicious.
---
Parks and Recreation
Ron Swanson (Nick Offerman) decides to celebrate his extremely good mood by bringing a box of doughnuts in to the Parks and Rec department. To make things better, his joke ("Doughnuts, go nuts.") proceeds to crack him up, bringing on a fit of giddy Swanson giggles.
---
Mr. Show
Droopy (Bob Odenkirk) may take forever to select which doughnuts he wants, but at least he enjoys them—unlike David Cross' Luddite character who refuses to eat "anything that has mass appeal." That's a long list.
---
Top Chef: Just Desserts
It wouldn't be a dessert-based cooking competition without a doughnut-inspired challenge. So Season 2 treated us to a scrumptious challenge as contestants worked to create their own doughnuts to be paired with a cup of coffee.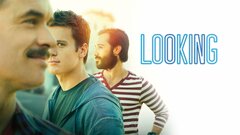 Looking
where to stream
Powered by