'Shark Tank' Action Figures? We're In!
We will invest whatever amount, because these are 100 percent awesome.
Hot on the heels of their über-popular Big Bang Theory figures, collectibles giant Bif Bang Pow! has just announced their partnership with Sony Pictures Television to develop a line of consumer products based on ABC's entrepreneurial reality hit Shark Tank. Praising the show and its resident investors for creating countless jobs, BBP's co-founder and president Jason Labowitz—a proud entrepreneur himself—notes that the "real life superheroes" of Shark Tank help put "food on the table for thousands of families."
And now you can put them on your table! The new collection of goodies will feature never-before-made merchandise inspired by the show, including two sets of Shark action figures (each standing 3-3/4 inches tall): Mark Cuban, Daymond John and Barbara Corcoran are in one package, while Lori Greiner, Robert Herjavec and Kevin O'Leary fill out the other.
RELATED: Shark Tank Season Finale: An Entrepreneur Shocks the Sharks (VIDEO)
The exclusives, which come complete with little plastic chairs and a foldout diorama of the Tank set, will first be up for grabs as numbered, limited editions at the Entertainment Earth booth during this month's Comic-Con International in San Diego (where Bif Bang Pow!'s Tina Fey-Amy Poehler Weekend Update set made a huge splash last year).
Other items on tap include Shark Tank drinkware, car accessories, stationary and a Magic-8 ball loaded with Tank's top phrases. For updates on product releases and pre-orders, visit EntertainmentEarth.com.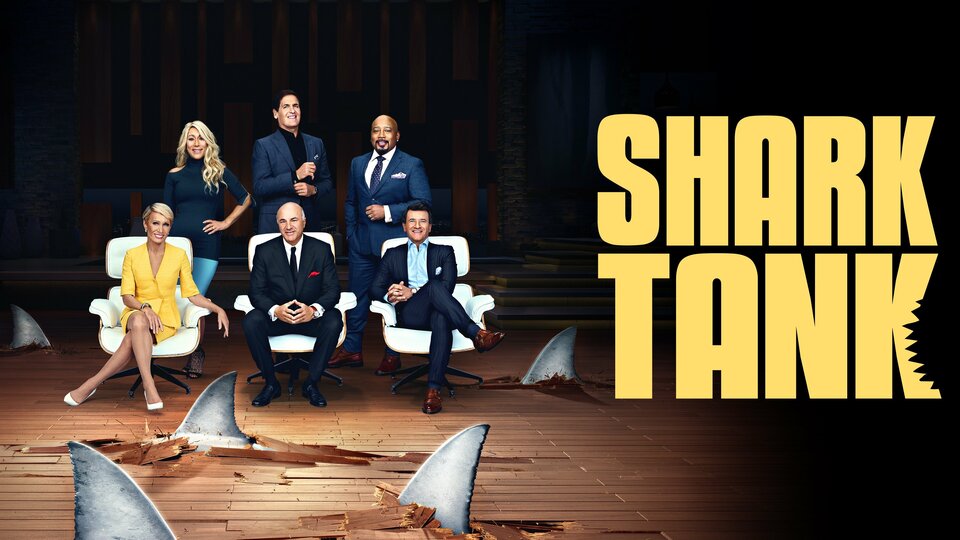 Powered by