'The Night Of' and Its Twisted Path to Becoming HBO's Newest Drama
A lot can happen in an evening. For The Night Of's 23-year-old Nasir Khan (Riz Ahmed), it all starts when he swipes his father's cab to party in Manhattan. A pretty girl mistakes his car for one that is accepting fares and convinces him to take her near the river. She's very nice. "Who doesn't want that at that age?" Ahmed says. "Who doesn't want a gorgeous, mysterious girl to just fall into your lap and say, 'Spend the evening with me, take care of me, just have fun.'"
They go back to her Upper West Side apartment, drink and have sex. When he awakes some time later, she's been stabbed to death in her bed. After a series of hasty, foolish mistakes made while trying to flee the scene, Nas greets the dawn in a holding cell waiting to be arraigned for murder.
But even more can happen in five years. The Night Of began life in June 2011, when HBO revealed plans for a murder-mystery series based on the BAFTA-winning Criminal Justice. The conceit: It traced an accused killer through the rocky British court system from start to finish. The story: A taxi driver's son wakes up after a night of partying in London to find his female companion dead and himself with no memory of when, why or how it happened. HBO's version would take place in New York City and be the first collaboration between Clockers author Richard Price and Schindler's List scribe Steven Zaillian, who would also direct.
RELATED: HBO to Submit Beyoncé's Lemonade for Emmy Consideration
The writers changed the lead from a Caucasian to an American-born Pakistani to better reflect New York's cabbie community. They auditioned more than 100 actors before even meeting with Ahmed, a Pakistani-British actor and rapper known mostly in the U.K. for starring in the acclaimed jihadist comedy Four Lions and writing a 9/11-themed song that was temporarily banned from TV and radio. Then came the big get: In September 2012, HBO announced that Sopranos star James Gandolfini was returning to the network to executive produce the pilot and play the stunned Nas's lawyer, Jack Stone, an eczema-riddled ambulance chaser moved to take the case.
The pilot filmed two months later and, three months after that, HBO decided not to go ahead with The Night Of (then still called Criminal Justice) in favor of the sci-fi drama The Leftovers. But Zaillian, Price and Gandolfini weren't the types to just give up. "When we found out HBO had passed, it was a disappointment," remembers actor Bill Camp, who plays Detective Box, the homicide investigator convinced of Nas's guilt. "But at the same time I really believed in it. I knew that, because it was so good, there would be life for it somewhere."
After negotiations, HBO agreed in May 2013 to create The Night Of as a limited series. Then, on June 19, 2013, 51-year-old Gandolfini died of a heart attack while sightseeing in Rome. He'd been scheduled to begin filming The Night Of after he returned from abroad. The next month, HBO's then president of programming, Michael Lombardo, told reporters that the network would not air the version of the pilot with Gandolfini in it, but that the series would likely proceed in his honor. The part of Jack briefly went to Robert De Niro, who later pulled out because of scheduling conflicts. In April 2014, Gandolfini's friend John Turturro signed on to play the lawyer.
"What I really, really liked about it was that it dealt with the minutiae of a big case and also the cost of it to the person who is accused, his family, the people who represent him," Turturro says. "You see all these movies where the same things happen, but you don't really see the cost. This show is all cost. It's about how that cost affects people and how it changes them. It can shrink people or enlarge them."
With 470 total pages of dialogue and more than 200 speaking parts, The Night Of is a behemoth. Zaillian wanted Nas's story to unfold slowly over eight episodes, like a nine-hour film. So he shot it like one: There was no writers' room, like on most TV series. The department heads were all feature-film vets. And the crew did not change from episode to episode. Style-wise, he went for a blend of Italian neorealism, 1970s crime films like Serpico and exhaustive documentaries like The Staircase.
RELATED: HBO Cancels Vinyl After One Season
"I've been acting for 10 years, and this series has carried over almost half my life as an actor," Ahmed says. "It's been such a consistent part of my mental life. And when we were filming it, tapping into Nas's feelings, well, it wasn't easy. But we all just wanted to give it our best out of respect for people who were really experiencing this. I know I did. Inevitably, you always feel like you came up short. But we tried."
The Night Of, Series Premiere, Sunday, July 10, 9/8c, HBO.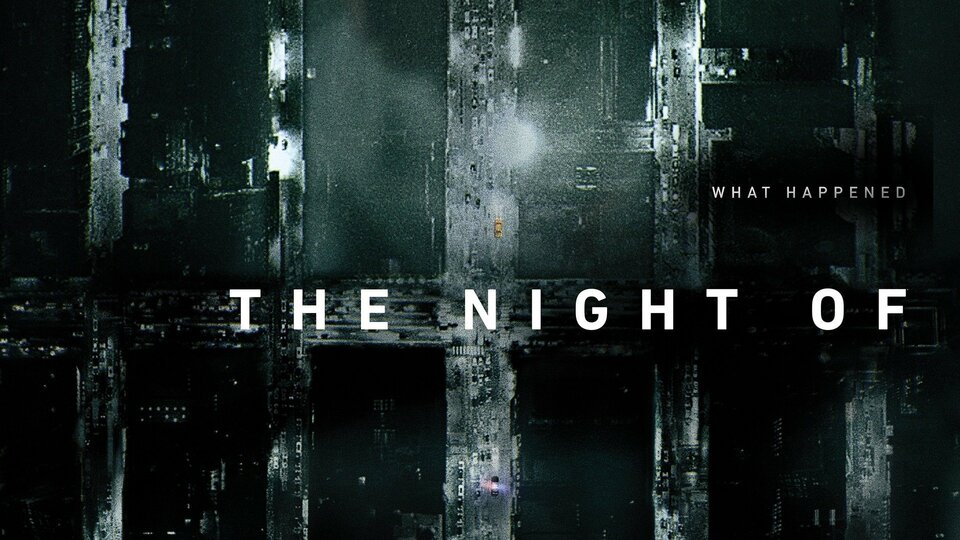 Powered by