'Murder in the First': A Starlet is Investigated in Season 3 Premiere (VIDEO)
Homicide Inspectors English (Taye Diggs) and Mulligan (Kathleen Robertson) are back—but at least one person isn't too happy about it.
RELATED: Murder in the First Returns With Traumatic School Bus Massacre
In this exclusive sneak peak at TNT's Murder in the First Season 3 premiere, your favorite San Francisco detectives arrive at the house of starlet Alicia Barnes (Sara Paxton), only to be intercepted by her attorney— with whom she seems to be a little too close. And despite her attorney's claims that she would love to cooperate with law enforcement, she seems less than pleased that they're there.
RELATED: Don't Have Netflix? Watch the First Making of a Murderer Episode on YouTube (VIDEO)
Paxton joins Steven Bochco's latest as a series regular, where her celebrity character is tangled up in this season's high-profile crime—the murder of a pro-football player.
Murder in the First, Season Premiere, Sunday, June 26, 10/9c, TNT.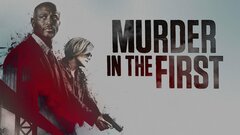 Powered by