What's Worth Watching: 'O.J.: Made in America', 'Orange is the New Black', 'Mother, May I Sleep With Danger?' and more for Friday, June 17 thru Sunday, June 19
O.J.: Made in America (Friday and Saturday, 9/8c, ESPN): This masterful 30 for 30 epic concludes with Parts 4 and 5 (with the previous night's chapters replaying at 7/6c), which cover the end of the murder trial, the infamous verdict—with illuminating commentary from several of the jurors—and the pathetic downfall of O.J. Simpson in the trial's sordid aftermath. This is a great American tragedy on many levels, and with all respect to the dazzling FX miniseries, never told better.
Orange Is the New Black (available Friday, Netflix): Season 4 of this gripping prison drama loses little steam as overcrowding intensifies racial tensions within Litchfield, even as Piper (Taylor Schilling) tries to convince her fellow inmates that she's a "gangsta." Blair Brown nearly steals this season as a Paula Deen-like celebrity TV chef who causes a stir among starstruck admirers, despite what appears to be a controversial streak of racism in her history.
Mother, May I Sleep With Danger? (Saturday, 9/8c, Lifetime): Leave it to James Franco to take the historically campy title of the notoriously cheesy 1996 TV-movie, bring back its original stars (Tori Spelling, vapid as ever, and Ivan Sergei, playing the worried mom and a pretentious prof) and turn the crazy thing inside out so that it's now a lurid fable conflating vampirism with forbidden young love—in this case, of the lesbian variety. Whereas the original movie was perhaps unintentionally awful, this version is purposefully over the top, with Franco playing a theater director whose version of Hamlet ends up looking more like Carrie.
Inside Weekend TV: The next-to-last episode of any season of HBO's Game of Thrones (Sunday, 9/8c) tends to be very eventful—often tragically so. After a season full of slow build-up, let's hope the so-called "Battle of the Bastards," presumably pitting Jon Snow (Kit Harington) against Ramsay Bolton (Iwan Rheon), gives us a payoff. … Delayed for a week because a violent incident too closely echoed the horrors of Orlando, TNT airs the two-hour season premiere of The Last Ship (Sunday, 9/8c). … TV Land's very funny The Jim Gaffigan Show, starring the stand-up comedian as a very harried and overfed dad, returns for a second season with back-to-back episodes (10/9c) just in time for Father's Day. … The Inspector Morse prequel Endeavour returns for a third season on PBS's Masterpiece Mystery! (Sunday, 9/8c, check local listings at pbs.org), with the young detective (Shawn Evans) framed for the chief constable's murder.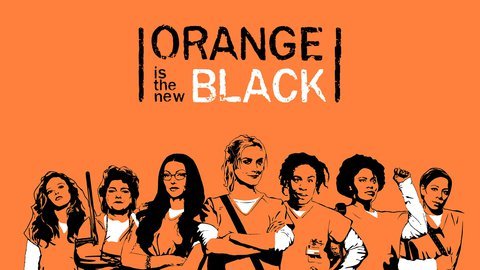 Powered by