What's Worth Watching: The Billboard Awards, 'Penny Dreadful', 'Silicon Valley' and more for Sunday, May 22.
2016 Billboard Awards (8/7c, 5 pm/PT, ABC): The world premiere of Adele's latest video, of her single "Send My Love (To Your New Lover)," and a tribute to Prince by Madonna are among the many musical highlights of this rarest of TV occasions—a musical awards show—this one from Las Vegas. Other headliners include hosts Ludacris and Ciara, and performers including Voice power couple Blake Shelton and Gwen Stefani, Ariana Grande, Justin Bieber, Celine Dion, Pink, Demi Lovato, The Go-Go's, Britney Spears and many more.
Penny Dreadful (10/9c, Showtime): The night's dramatic must-see (with all due respect to Game of Thrones) is a showcase for the electrifying Eva Green as tormented Vanessa Ives, subjecting herself to hypnotherapy under the guidance of stern Dr. Seward (Patti LuPone). The episode unfolds like a one-act psychodrama, in which Vanessa flashes back to her terrifying ordeal in a padded mental-ward cell, where she opens up to a sympathetic orderly (the tremendous Rory Kinnear in pre-Creature mode) and fends off the sinister seductions of demonic forces from biblical and supernatural legend. The performances by Green, Kinnear and LuPone are simply astounding.
Silicon Valley and Veep (10/9c and 10:30/9:30c, HBO): Pay cable's funniest comedies are in fine form this week, in particular the biting business satire of Silicon, where an insecure and frustrated Richard (Thomas Middleditch) tries to reverse some negative PR for Pied Piper, which given his hapless ways could easily backfire. And it's Thanksgiving on Veep, but hardly anyone's in the holiday spirit. When President Selina (Julia Louis-Dreyfus) asks out loud, "Why is everybody always telling me to be nice?" you're tempted to ask if she's ever met herself.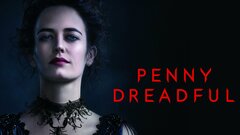 Powered by