Ask Matt: 'Empire's Sophomore Slump, 'Bates Motel' Getting Psycho, 'Castle', 'Nashville', 'The Muppets' and More
Welcome to the weekly Q&A with TV critic (also known to some TV fans as their "TV therapist") Matt Roush, who'll address whatever you love, loathe, are confused or frustrated or thrilled by in today's vast TV landscape. One caution: This is a spoiler-free zone, so we won't be addressing upcoming storylines unless it's common knowledge. Please send your questions and comments to [email protected] (or use the form at the end of the column) and follow me on Twitter.
Question: What's going on with Empire? The plot is all over the place. They start something one episode and it's concluded by the next. I find myself not even wanting to watch live anymore. – No Name
Matt Roush: The show never quite recovered from that nearly four-month hiatus, and it didn't help that the plotting has shown serious signs of "sophomore slump" syndrome. Not only wasn't it believable that Hakeem could take over the label, it wasn't particularly interesting and was predictably short-lived, and the preposterous deaths of the characters played by Marisa Tomei (offscreen) and Naomi Campbell had about as much dramatic impact as Cookie's latest costume change. There's also only so much juice they can get out of freezing this or that person out of whoever's next album. Last week's blistering showdown between Lucious and Jamal felt like a return to form—until Jamal was, ugh, shot—but otherwise, Empire has begun to feel like a show that burned so bright it almost instantly burned itself out. Hoping they'll get their mojo back next season, but when Fox launches Star at midseason, we'll be in for another long break, and we'll see if Empire can weather it better next time.
---
How Psycho Can Bates Motel Get?
Question: What do you think is the likelihood that the Psycho plot will be integrated into the final season (Season 5) of Bates Motel? Or might A&E even end the series before Marion Crane ever checks in, and actually produce a remake of Psycho using the cast of the show? — Matthew
Matt Roush: OMG, how amazing have these last episodes of Bates Motel been! I've been beating the drum for weeks in hopes the Emmy voters will notice Freddie Highmore's astonishing work at making the role of Norman Bates his own. As he and Norma truly become one, it's just chilling. To address your questions, from what I've read from the producers, the fifth and final season will move ever closer to the world depicted in Psycho, but I think (and hope) that they know better than to actually try to remake the Hitchcock original. The story of Marion Crane, which leads to Norman's terrible secret being revealed to all, lives in its own world. I'm hoping Bates Motel leaves us with Norman still awaiting that fate. This series is his origin story, and now we've reached the point of no return. I'd expect there to be more foreshadowing, but Bates Motel features so many characters not in the movie (Dylan, Emma, Romero) that it will have its hands full resolving its own plot without having to mirror that of the Hitchcock classic.
---
Closing the Book on Castle
Question: It seems clear from the Castle finale that the "cliffhanger" version would have just ended with both Castle and Beckett in the pool of blood, and Season 9 would have picked up to reveal that Beckett died and Castle survived. The 30 seconds or so of flash-forward with Rick and Kate having breakfast with their three kids felt so tacked on and did not provide any closure. Either of the previous two season finales (minus Castle's abduction scene) would have been better endings for the show than this one. What was the point of having them be shot at all? If the cliffhanger ending was not necessary because of the cancellation, it would have been better to just end with them happily coming home for the day without one last shootout. Also, Martha and Alexis sure didn't have anything to do in the final hour except stand around and look concerned in the beginning and relieved at the end, and Lanie wasn't in it at all except for what, three lines?
Coming back to the show to watch how they ended it, I didn't feel as though much had changed from where I left off when I bailed on Castle in September, and I was shocked to realize how much I didn't miss it this year. I had no fun watching this episode, but the stakes felt remarkably low compared to other times that Castle and Beckett's lives have been endangered, and the reveal that the big bad was somebody Castle actually trusted didn't come off as a shock so much as an eye-roll moment; Jack Coleman as Bracken was a much more engaging villain. And it was hard to ignore how little screen time Nathan Fillion and Stana Katic had together in their final episode. What a sad ending for a once-terrific program. — JL
Matt Roush: That "happy" ending was such a contrived and unconvincing joke, and the bloody cliffhanger—which was obviously their initial game plan, and a very bad one—reminded me why I had lost patience with this series years ago. This was almost an object lesson in how not to end a series. So awkward, so unsatisfying.
Question: Why all the drama with Castle? I would assume with all the announcements of Stana Katic not being asked back and contract signings for Season 9 for Nathan Fillion and many other primary players, wouldn't it seem like everyone involved including ABC knew a renewal was imminent? I have to believe ABC had a decision in hand before all these news stories hit, so why cancel it? Or why not just cancel it without any of the damage to its history, unless there's something that they actually kept from the media? – Jeffrey
Matt Roush: All of those unhappy headlines preceding the news of Castle's actual cancellation were, it seems to me, a last-ditch effort to keep the franchise alive, when all signs pointed to cancellation being the most logical and sensible conclusion. A ninth season with Castle as a widower is something I can't imagine anyone but the most ardent Fillion fan would be eager to witness, especially given all the negative publicity the show was getting in its final weeks. This is one of those cases when knowing too much about the inner workings of a show resulted in bad feelings all around. An unfortunate way to wrap a show that never aimed to be anything other than entertaining.
---
A Country Lament for Nashville
Question: While the Nashville cancellation news is disappointing, and like you I would have been particularly invested in a fifth season with new show-runners, I also can't say I'm particularly surprised. I also know better than to expect another network to be interested in picking it up, especially since ABC's studio was a co-producer. Indications are that the writers did include cliffhangers in the finale that they already shot. But given that the finale does not air until May 25, do you think any attempt will be made to alter it to provide closure, or are we just out of luck on this one? The writers have no one to blame but themselves for this unfortunate mess, as it would have been better to end, like Galavant did, in a way that provided closure while also setting up possible future storytelling.
And with the demise of Galavant, this leaves ABC without a music-driven scripted series (and the assorted additional revenue streams, like CDs, that come with the format). Do you know if they are developing anything new along those lines? If no, after three premature cancellations (counting Eli Stone from way back pre-Glee), do you think they will bother? — Jake
Matt Roush: I've heard nothing about Nashville's writers or producers filming alternate endings, or otherwise being able to change a "season" to a "series" finale. So we'll be stuck with whatever turgid twists the writers concocted, and you're absolutely right that Nashville's demise rests squarely on the writers' shoulders. Although it's also possible that with the new regime change at ABC, Nashville might have been a goner even if the last handful of episodes hadn't been a ceaseless slog of contrived misery. I'm just hoping at least one of the storylines—Rayna coming to Maddie's rescue, Will becoming the face of gay country music—ends with a glimmer of hopefulness.
Regarding musical dramas and comedies, we'll probably see more attempts down the line, but they're notoriously tricky to pull off and sustain (see Glee, Smash, the aforementioned Empire), and ABC in particular is moving in a more procedural direction next season. Let's hope Star, which looks like a grittier Dreamgirls, lives up to its promise.
---
Is There Hope for the Muppets?
Question: As everyone has probably heard, The Muppets has been canceled, which is too bad, as it was the only show that premiered last fall that I liked. This is the third failed attempt to revive The Muppet Show. And like the first two, The Jim Henson Hour and Muppets Tonight, The Muppets was made for network television, while the original series, which was once the most watched show on TV, was syndicated. Which brings me to my question: Do you think the Muppets could do better in syndication than on network TV, or has their time just passed? – Shamus
Matt Roush: I hope we never come to a time where the Muppets in one form or another aren't welcome in our culture. The real challenge is to present them in a format that feels both fresh and inviting. ABC's latest experiment was too self-aware of being a TV show about a TV show to let these beloved characters do what they do best: entertain. I'd have preferred a less post-modern return to the classic Muppet Show format of putting on a great variety show with today's celebrities. Maybe that could work again, but network expectations might just be too high. Sounds like a job for Netflix or some streaming service. Seems an awfully ambitious undertaking for what's in the first-run syndication marketplace anymore.
---
Not So Elementary, My Dear Watson
Question: What the heck was happening with Elementary the last two or three episodes? They were throwing around so many different names of people and organizations I stopped listening or caring. Even though I tend to solve most of the murders before Sherlock, it was a fun show to watch. Sherlock and Watson had a fun quirky life in that brownstone. Now it's just become another dark convoluted mess to try and follow. – Teresa
Matt Roush: I understand Elementary's desire to tell bigger stories than the case-of-the-week, but I have to agree that so much of the murky Morland intrigue, and the developments of the last few episodes, took away from some of the pure pleasures the show provides when it's just doing its regular job. (I did, however, enjoy John Noble as a recurring presence this season.) I say all of this as someone who tends to dip in and out of the show during the year, because of an ever-increasing menu of TV to keep up with. I'm not sure Elementary merits all the work it takes to stay current on yet another rabbit hole of conspiracy mythology, but it sounds like with this arc momentarily resolved, we might get back to basics next season.
---
Chicago: NBC's Kind of Town
Question: Hey Matt, did I smell a spin-off in last week's episode of Chicago P.D. with Philip Winchester guest-starring? It's not like Dick Wolf has anything else going on, right? Thanks for the great column and insights! – Ken
Matt Roush: There is life after The Player! Yes, that was a classic "backdoor" pilot, much the same way Chicago P.D. and Chicago Med were launched out of pre-existing series. Next midseason's Chicago Justice will be set in the State Attorney's office, with Winchester and Carl Weathers leading the cast of the newest Chicago franchise, which isn't likely to be any more groundbreaking in its genre than its proudly formulaic brethren.
That's all for now. Thanks for reading. We'll pick up the conversation again after the network Upfronts are over, but I can't do this without your participation, so please keep sending questions and comments about TV—the finales, the renewals, the cancellations, the new lineups—to [email protected] or shoot me a line on Twitter (@TVGMMattRoush). Or submit your question via the handy form below: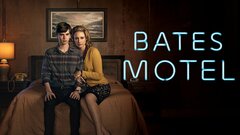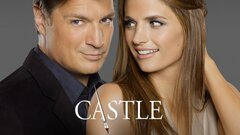 Castle
where to stream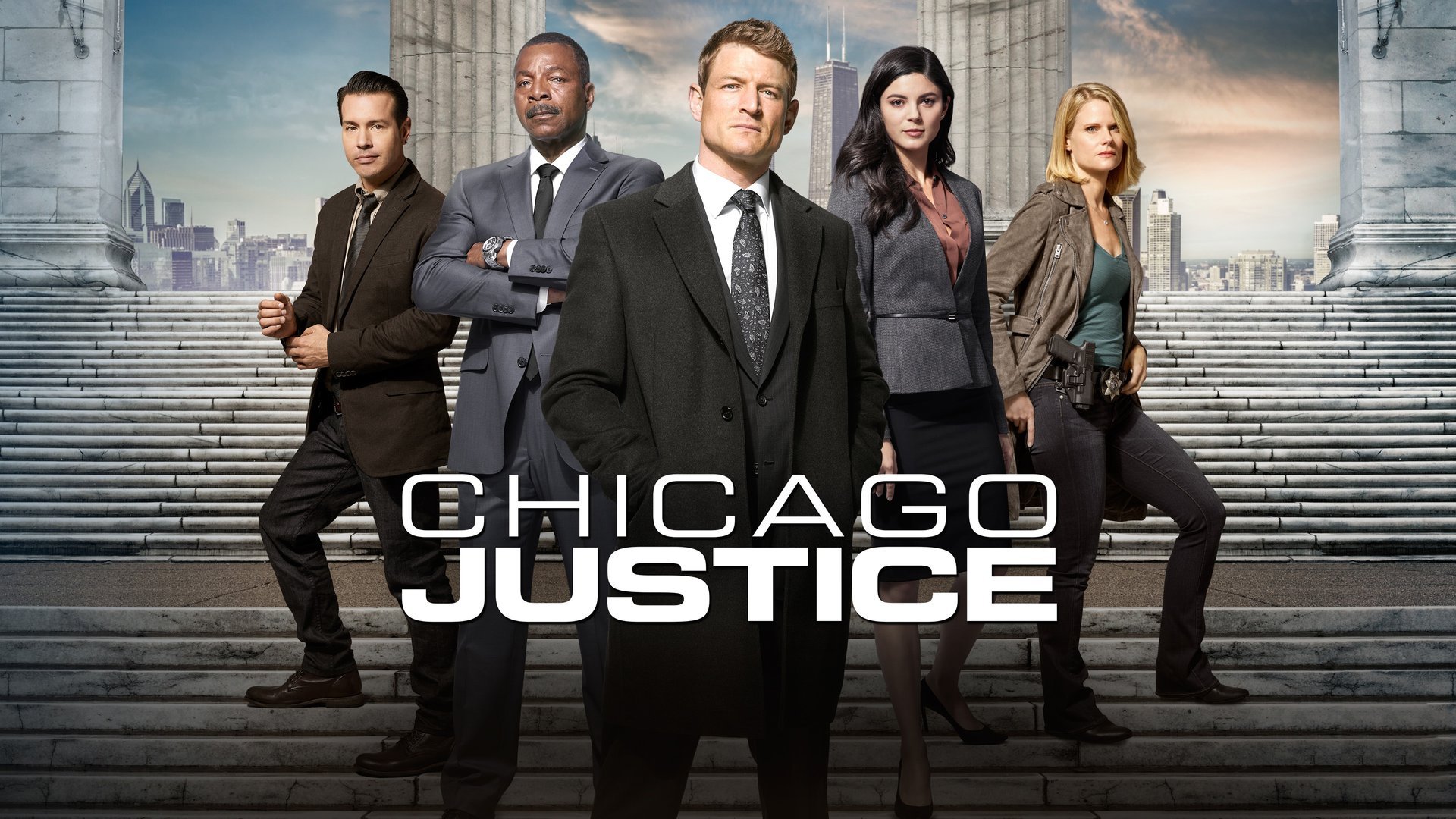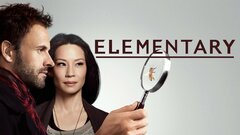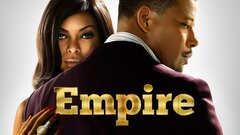 Empire
where to stream