ABC Boss Talks the End of 'Castle' and 'Nashville'
ABC cut a number of shows to make room for the new series launching during the 2016-2017 season. But among the most unexpected were the cancellations of Nashville and Castle, bubble shows that had made moves (albeit controversial ones) to help guarantee their pickups.
"In terms of the behind-the-scenes thing that were happening on both Castle and Nashville, the studios in each case were looking for the best creative and financial ways to make room for a ninth season of Castle and a fifth season of Nashville," new ABC Entertainment Group president Channing Dungey told reporters on a conference call. "They were definitely engaged in a bunch of conversations on a studio level on what would set them up the best for success should they get the order."
RELATED: ABC's 2016-2017 Fall Schedule
On a network level, "in terms of what we were discussing internally…it was the best fit for things on the schedule," Dungey said. "Obviously looking at ratings, looking at our own finances, looking at some of the new development. A lot of those decisions did come down to the wire, which is the difficult thing about these jobs: you have to weigh and measure a bunch of different things. At the end of the day, it didn't feel that—even though both Castle and Nashville were wonderful shows for us and good performers for a long time—the future for us did not really lie in those shows."
Castle's series finale aired Monday night, with (spoiler alert!) an added "happily ever after" scene serving as the closing moments of the show. Nashville, which airs its series finale on May 25, is being shopped by its studio for a potential new home.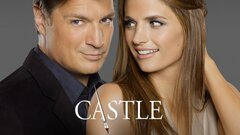 Castle
where to stream
Powered by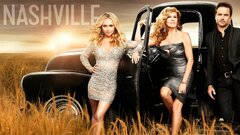 Powered by