ABC Renews 'Dr. Ken', Picks Up 'Notorious' and 'Imaginary Mary'
ABC has renewed Dr. Ken for a second season. The comedy stars Ken Jeong, Suzy Nakamura, Tisha Campbell-Martin and Jonathan Slavin.
Additionally, the network has picked up comedy Imaginary Mary, about "a fiercely independent career woman whose life is turned upside-down when she meets the love of her life – a divorced father with three kids. This triggers even more upheaval when the slightly unhinged imaginary friend she created as a child suddenly reappears to help her navigate the transition from single girl to a woman ready for a family." The series stars Jenna Elfman, Stephen Schneider, Nicholas Coombe, Matreya Scarrwener, Erica Trembay, and Rachel Dratch (voice only) as the title imaginary friend. The comedy is written by Adam F. Goldberg and David Guarascio.
Also picked up to series is the drama, Notorious, inspired "by the true-life stories of famed criminal defense attorney Mark Geragos and cable news producer Wendy Walker, who serve as executive producers. The series is a provocative look at the unique, sexy, and dangerous interplay of criminal law and the media." The series stars Piper Perabo, Daniel Sunjata, Sepideh Moafi, Kate Jennings Grant, Ryan Guzman, Kevin Zegers, J. August Richards and Aimee Teegarden. The pilot was written by Josh Berman and Allie Hagan.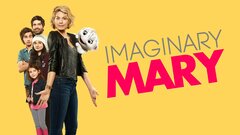 Powered by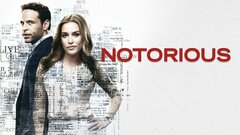 Powered by