Prince Didn't Want the Kardashians on his 'New Girl' Episode (VIDEO)
One of the best stories to come out of Prince's untimely demise last month is the hows and whys behind his guest appearance on New Girl in 2014. Liz Meriweather penned a fantastic essay for Vulture about working with The Purple One and some of his requests, additions to the script, and, um, a minor quirk or two.
RELATED: Prince Conquered Music on Television
Now we have a great story from the show's star, Zooey Deschanel. On Monday, she was on Conan and told Conan O'Brien and Andy Richter about some of the celebrities that were supposed to be at that episode's fake Prince party. Most notably was Kris Jenner and Khloe Kardashian, who had already filmed their scene.
RELATED: Conan O'Brien: Korean Soap Opera Star?!?
But what ensued after the producers found out that Prince wanted nothing to do with the Kardashians is pretty funny. Watch the clip below.
Conan, Weeknights, 11/10c, TBS.
New Girl, Season Finale, Tuesday, May 10, 8/7c and 9/8c, Fox.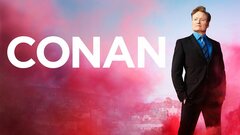 Conan
where to stream
Powered by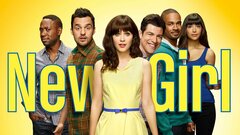 Powered by