What's Worth Watching: 'Person of Interest', 'Bates Motel', 'Castle', 'The Voice' and more for Monday, May 9
Person of Interest (10/9c, CBS): Programming alert for Person of Interest fans: The show's final season is now airing twice weekly, on Mondays and Tuesdays. And the first Monday episode is a doozy, with The Machine acting up after last week's emergency reboot. "Not playing with a full deck," Finch (Michael Emerson) concedes as the resurgent AI spits out numbers that send a stir-crazy Reese (Jim Caviezel) and an ever-exasperated Fusco (Kevin Chapman) on wild goose chases. It gets worse when The Machine proves unable to put actions in context, causing it to turn on its "assets"—Finch, Reese and Root (Amy Acker)—and seeing them as threats. Will Finch be able to program his baby to understand the depths of moral ambiguity? For their sake, let's hope so.
Bates Motel (9/8c, A&E): Freddie Highmore continues his bid for an overdue Emmy nomination in another exceptional and chillingly pivotal episode, as the fate of unhinged Norman Bates (Highmore) threatens to tear his family apart. Brother Dylan (Max Theriot) and Sheriff Romero (Nestor Carbonell), who recently married Norma (Vera Farmiga) in a selfless act that refuses to go unpunished, are convinced Norman would be better off leaving home to go back to the mental hospital, but Norma's not hearing it. "No one knows Norman better than I do," she insists. "We are two parts of the same person." Lady, if you only knew. Not sure how they'll top this week's cliffhanger in next week's season finale.
Castle (10/9c, ABC): Castle's (Nathan Fillion) latest case involves an axe-wielding escapee from a looney bin—any relation to Norman Bates purely accidental—but this investigation leads the sleuth to suspect the work of the Antichrist. (Funny: Many Castle fans suspect that entity may reside at ABC, considering recent developments on the show.)
Inside Monday TV: A new animated series based on Charles M. Schulz's iconic Peanuts characters begins airing daily (11:30 am/10:30c) on Boomerang. … The judges coach the remaining teams on ABC's Dancing With the Stars (8/7c), picking their songs and dance styles, and for the first time, the celebrities will have to perform by themselves in a solo for part of their routine. … In other musical reality news, The Voice coach Blake Shelton introduces his new song, "Go Ahead and Break My Heart," with fellow coach Gwen Stefani (sounds not the least bit autobiographical) in this week's live performance episode (8/7c, NBC). Florida Georgia Line will also take the stage to perform their new single. Oh yeah, the top nine singers are also part of the show. Sometimes it's easy to forget.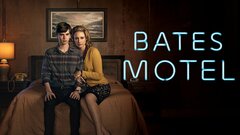 Powered by