Shonda Rhimes: Real-life Presidential Election is Crazier than 'Scandal'
"It feels like the election is mirroring our writing," Rhimes said last night at a Washington, D.C. event for Scandal fans. "Every Republican debate we've seen is crazier than what we've done." In fact, Rhimes says a storyline for next week's episode already played out line for line "like three days ago."
The Office alum will play Tom Clancy's iconic CIA hero on the proposed drama series from the producer of Lost and Bates Motel. According to Deadline, "the show is not a direct adaptation of the books as were the first Jack Ryan movies but a new contemporary take on the character in his prime as a CIA analyst/operative using the novels as source material."
Obama and The Nightly Show host have a lot in common: they're both African-American guys who are the same age (54) with daughters going to college in the fall. As Krissah Thompson points out, "fifteen months into his stewardship of Comedy Central's Nightly Show With Larry Wilmore, the comic has fine-tuned a strain of commentary that seems a perfect match for this moment — the close of Obama's presidency amid both a burgeoning movement for the sanctity of black life and a presidential campaign electrified by racial politics." PLUS: Wilmore says "Bring it on, Mr. President!," Wilmore says writing Trump jokes is a conundrum "because he's such a caricature himself," and Wilmore promises "I will be keeping it 100% real."
Ripa's Live return this week earned her a lot of good will, which she might lose if she continues sniping at ABC and Michael Strahan. "You've done yourself no favors in transitioning from entertaining to petty," Michael Starr says in an open message to Ripa. "Public vindictiveness is never pretty and it rarely accomplishes anything beneficial. And if the past week is any indication, we're starting to learn that — as your well-polished public veneer rubs off — it's all-about you. Or should be, anyway."
"I was getting messages from all over the place that if you want to keep doing the show, CBS will do it," she says. "And in the beginning of the year, (co-creators) Michelle and Robert (King) came to me and said we're writing the show as if it were ending, because we're out. So suddenly I felt like I was put in this very precarious position. If I say yes, I'm screwing them over, because they had a vision for the show, and it's their baby. And if I say no, the network's going to be angry, and so is the cast and the crew. But then CBS made that decision for me, and I didn't have to do a thing." PLUS: Good Wife cast members reveal their fave moments.
Ashton Kutcher, Danny Masterson, Sam Elliott and Debra Winger will be back for a second season in 2017.
"They actually sort of put a rush on it," he says. "I don't think they've announced the dates, but they're going to be a lot sooner than we released last year's."
It usually takes a while for late-night shows to find their groove, but Colbert seems to have been eclipsed by everybody from James Corden to John Oliver.
Conan O'Brien was shocked to learn from Timothy Olyphant on his show Wednesday that Ellen DeGeneres had her own underwear that she gives to celebrities. PLUS: Ellen hosts a Saved by the Bell reunion — with pies to the face.
Fusion is developing a weekly show based on The Onion's spinoff pop-culture website.
Tina Fey's classic comedy turns 10 years old in October, but it's already losing some of its luster because it relied on topicality and pop-culture ephemera.
There were two Season 6 premiere scenes that rang false that wouldn't have happened in Martin's books, says Andrew Prokop. Brienne's action sequence, for instance, used Hollywood action tropes while Martin's books are all about subverting tropes. The Dorne storyline is also problematic because the characters are far more compelling in the books than on the TV show. PLUS: Isaac Hempstead-Wright teases Bran's return on Sunday, why Jon Snow is dead — even if he lives again, a GoT fan tried to bribe Sophie Turner with cake, Jonathan Pryce explains High Sparrow's connection to Pope Francis, why has the Dorne storyline been so terrible?, Jon Snow blood theory is terrible, and GoT seems to be in love with violence — unlike the books.
"We should all be lucky to have someone we can watch the same shows with," says Sarah Crow, adding: "Can you watch TV alone? Sure; you can drink alone and have sex alone, too. But if two people can't put aside their differences for 22 minutes to enjoy one of life's greatest pleasures, the fundamental mismatch in the relationship will only continue to drive a wedge between them. TV is good. TV is love. TV should be the glue that bonds us together, not what tears us apart."
Maher's HBO show is frequently overlooked despite him doing it for 13 years, perhaps because of its Friday timeslot.
Highbrow television gets most of the attention these days. But middlebrow shows like Supergirl, The Flash, The X-Files, Orphan Black and Outlander don't "get much in the way of award recognition or break into the larger cultural conversation," says Angelica Jade Bastién. "Midbrow is considered good for right now, not for posterity."
An open casting call will be held next week to find human performers to scare visitors at the new Walking Dead attraction.
Each Unbreakable Kimmy Schmidt episode seems to contain a new name created by Titus.
Holt is now "Mrs Kaplan."
The Showtime horror series is all over the map when it returns Sunday, but it never loses focus. PLUS: Penny Dreadful excels with its treasure trove of acting talent.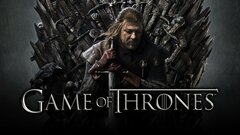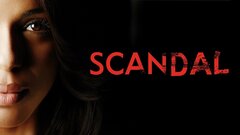 Scandal
where to stream