'Wet Hot American Summer: Ten Years Later' Coming to Netflix (VIDEO)
Part of the charm of the 2001 cult classic, Wet Hot American Summer, is watching the all-star cast of funny folks at a time when many of their careers were just budding. To see today's household names Michael Ian Black, Amy Poehler, Bradley Cooper, Paul Rudd and Elizabeth Banks when their were in their twenties and early thirties adds to the comedy of the film about teen camp counselors.
RELATED: Wet Hot American Summer: First Day of Camp's Best Moments, Episode by Episode
When Netflix got the gang back together for 10 episodes of the prequel, Wet Hot American Summer: First Day of Camp, it was even more outlandishly funny to watch the actors — now huge successes (and in their forties!) — return to their neophyte roles. And still playing teens. And still wearing tiny 1980s shorts.
RELATED: Wet Hot American Summer Characters: Movie Versus TV Series
Netflix is capitalizing on the success of the franchise by announcing another eight all-new 30-minute episodes. The wet, hot fun will be based on the original film's post-credit epilogue, when the gang promises to get together 10 years later. The streaming service has announced that Wet Hot American Summer: Ten Years Later will premiere sometime in 2017.
Just to show you exactly how old everyone will be while supposedly playing people in their late 20s, we created the handy chart below. Let's just say that, with the possible exception of Paul Rudd, all of these folks will have to do a really good acting job to pretend that they're not 30 yet.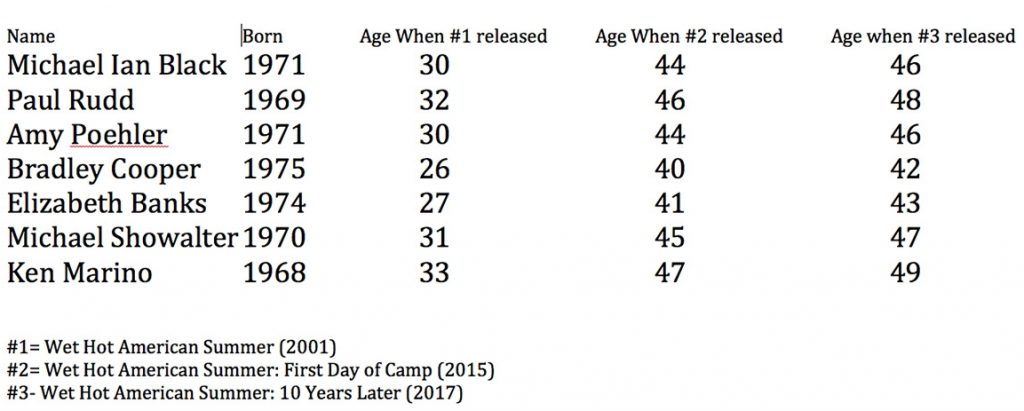 Check out the scene that launched the new eps below:
What do you think about watching Paul Rudd play a twenty-something when he'll be almost 50? Can he pull it off, or is that part of the fun?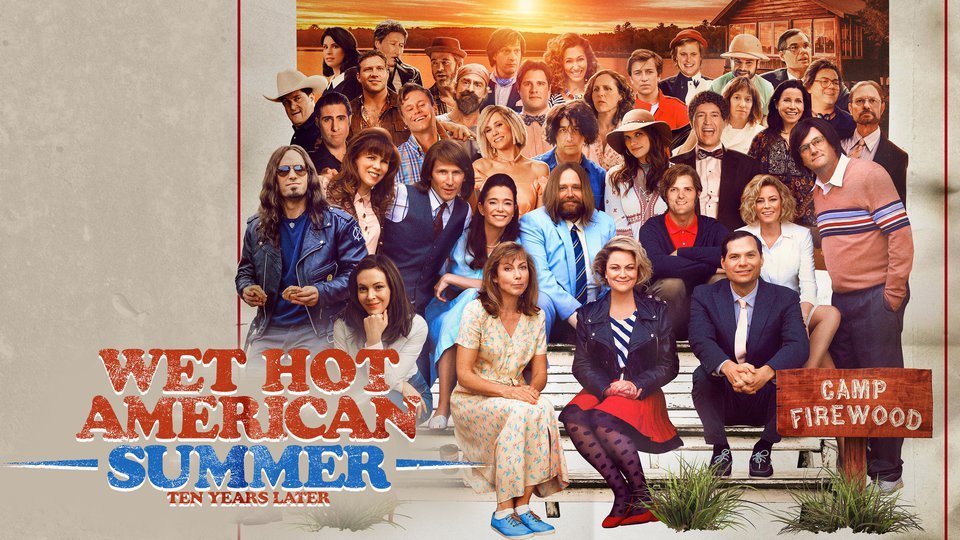 Powered by