'Game of Thrones' Sets a New Record with Season 6 Premiere
Counting streaming numbers and two encores from Sunday night, the Season 6 premiere attracted 10.7 million viewers, which is 400,000 more than last year's Game of Thrones season finale.
Instead of sticking around through the summer, as was originally planned, Strahan will leave Live in just 2 1/2 weeks, according to People.
Ripa declared "our long national nightmare is over" this morning, and called it a "bizarre time." "I needed a couple days to gather my thoughts," she said of her abrupt absence. In doing so, as Emily Yahr points out, "Ripa returned to her show with a speech that was funny, sincere, emotional, practical, relatable and — unexpected for anything in showbiz– extremely candid. It was so pitch-perfect that it should be taught in morning show TV host schools. In other words, she did some seriously impressive damage control." PLUS: This was "genuinely riveting television — not reality-show staged but compellingly real."
Riggle could join fellow Daily Show alums Samantha Bee and Jason Jones on TBS, if Rob Riggle's Sportsbook is picked up. The weekly show will mock the 24-hour sports news cycle from the "sports and entertainment capital of the world": Las Vegas.
Ray, who has been confused with possible real Becky Rachel Roy, posted an idea for serving Lemonade, while Fuller House's Lori Loughlin posted "Wasn't me. #beckywiththegoodhair #lemonade" PLUS: James Corden joined Stephen Colbert and Jimmy Kimmel in late-night poking fun of Beyonce's Lemonade.
The show's Instagram account weighed in on the Patriots QB's upheld suspension.
The Girls star has threatened to move to Vancouver if Trump becomes president. To which The Donald responded this morning: "She's a B-actor, and has no mojo. I heard Whoopie Goldberg said that too. That would be a great, great thing for our country."
The initial plan was to hold the twist for this fall, during Season 2.
Prince's reps once called The Tonight Show host to challenge him in a game of ping-pong — in private. PLUS: Watch Ellen's touching tribute to Prince, and Questlove also shared his favorite Prince stories.
This will be Lauer's 11th Olympic games, while Vieira will be on hand for her third opening ceremony.
There are many "Past Lynchians" making their Twin Peaks debut. But there are also a number of omissions, including Lara Flynn Boyle, Michael Ontkean and Joan Chen.
FilmStruck will be aimed at film buffs.
The remake of the 1987 Elisabeth Shue film, Disney Channel's 100th original movie, debuts on June 24.
"She's rewriting her happy ending," says the teaser that aired during Dancing with the Stars.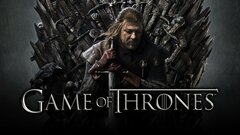 Powered by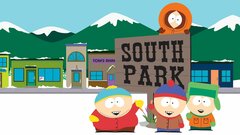 Powered by