What's Worth Watching: 'Bates Motel', 'Jack Irish', 'Dancing With The Stars' and more for Monday, May 2
Bates Motel  (9/8c, A&E): The heater's not working in the big house, but that's not why the blood is running cold when Norman Bates returns home in a searing episode written by Norman himself, the talented Freddie Highmore—who has made this iconic character his own this season, with a truly chilling self-awareness of his madness that can bode well for no one. Especially when it comes to his new stepdad, Sheriff Romero (Nestor Carbonell), who stokes Norman's jealousy and wife Norma's (Vera Farmiga) anxiety as she tries to compartmentalize the men in her life—with predictably dire results.
Jack Irish (Streaming Mondays, Acorn TV): Like an Australian Jim Rockford, the title character of this six-part caper is a perfectly imperfect hero, a private eye and occasional debt collector scraping by on the margins of Melbourne. Jack is played with sheepish but seriously charismatic relish by Guy Pearce, who graces even the most grim twists with an undercurrent of sly humor. His latest case involves a mega-church that's a front for deadly schemes extending all the way to the Philippine island of Mindanao, where his on-off journalist girlfriend Linda (Marta Dusseldorp of Acorn's Janet King) has gone to pursue a lead on a homegrown terrorist. As their stories converge, Jack (formerly seen in a series of TV-movies) proves itself the whole package of romance, exotic suspense and dry wit.
Dancing With the Stars (8/7c, ABC): The eliminations will come harder in the back stretch of another entertaining season, and this week there's a double elimination. But not before the remaining eight participate in "Icons Night," which includes team dances split between male and female celebs: the men forming Team James Brown and the women Team Beyoncé.
Inside Monday TV: It's Jane's (Gina Rodriguez) first Mother's Day on The CW's Jane the Virgin (9/8c), but she didn't plan to spend it at a brunch organized by Petra (Yael Grobglas) … CBS's NCIS: Los Angeles (10/9c) wraps its season by sending Sam (LL Cool J) and the team to San Francisco to help rescue Sam's son Aiden (Tye White) when the boy's school is overrun by extremists. … In anticipation of Holocaust Remembrance Day later this week, two documentaries: HBO's Claude Lanzmann: Spectres of the Shoah (9/8c), nominated for a Documentary Short Subject Oscar, in which the French filmmaker reflects on the grueling 12-year process of making his epic 1985 Holocaust documentary Shoah; and from PBS's Independent Lens, the premiere of My Nazi Legacy (10/9c, check local listings at pbs.org), which explores the relationship between human-rights lawyer Philippe Sands, whose family perished during the Nazi regime, and two sons of high-ranking Nazis, who have very different views of their respective father's crimes against humanity.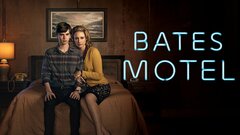 Powered by