'Silicon Valley's Thomas Middleditch Downloads His Tech Preferences
Season 3 of HBO's dry-witted gem won't be too kind to Thomas Middleditch's coder-turned-tech upstart Richard Hendricks. The Pied Piper board has ousted him as CEO of his own company, his lawyer (Matt McCoy) has gone off the rails and he's endured the world's least productive meeting with Pied Piper's new boss. Things must be looking up though, since the actor was clearly in a jokey mood when we grilled him on his own tech profile.
What is the tech gadget you can't live without? My Holodeck. I'm one of the first people to own one and it's so awesome. Makes Oculus Rift suck its d–k.
Vine, Periscope or Snapchat? Instagram. You know they do videos, right?
If Richard could name an Instagram filter, what would it be? Jittery.
RELATED: Silicon Valley's T. J. Miller Hosts the Critics' Choice Awards—and Gets Funny Advice From Michael Strahan
What is your current video obsession? Digital Combat Simulator World. If you like complicated flight simulation, you'll be a welcome addition to the community.
Pied Piper has really screwed Richard over this season. What's the best revenge: Hacking their servers, a Pied Piper parody account on Twitter or a deal with rival Hooli? Let's [email protected] their !fserve
Steve Jobs or Bill Gates? Gates. Zero debate. Gates is my boy.
Android or iOS? I have been compensated over 30 million dollars to say Pager. Pager is the best operating system.
RELATED: Twitter's Ex-CEO, a Former Comedian, Is Consulting on Silicon Valley
Which app do you use the most? Father's Kisses. It's an app that allows you to be kissed virtually by your father. Or anyone else's father. It's great if you've always wanted the comfort of someone else's dad.
[Ed Note: This is not a real app. Thank God.]
Silicon Valley, Season Premiere, Sunday, April 24, 10/9c, HBO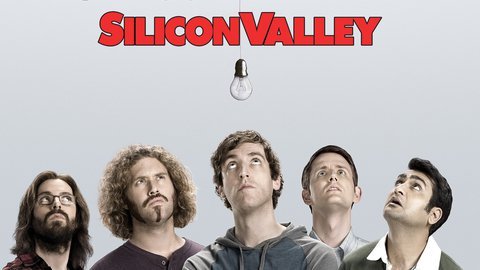 Powered by