It's All for You, Damian, in This 'Pretty Little Liars' Deleted Scene!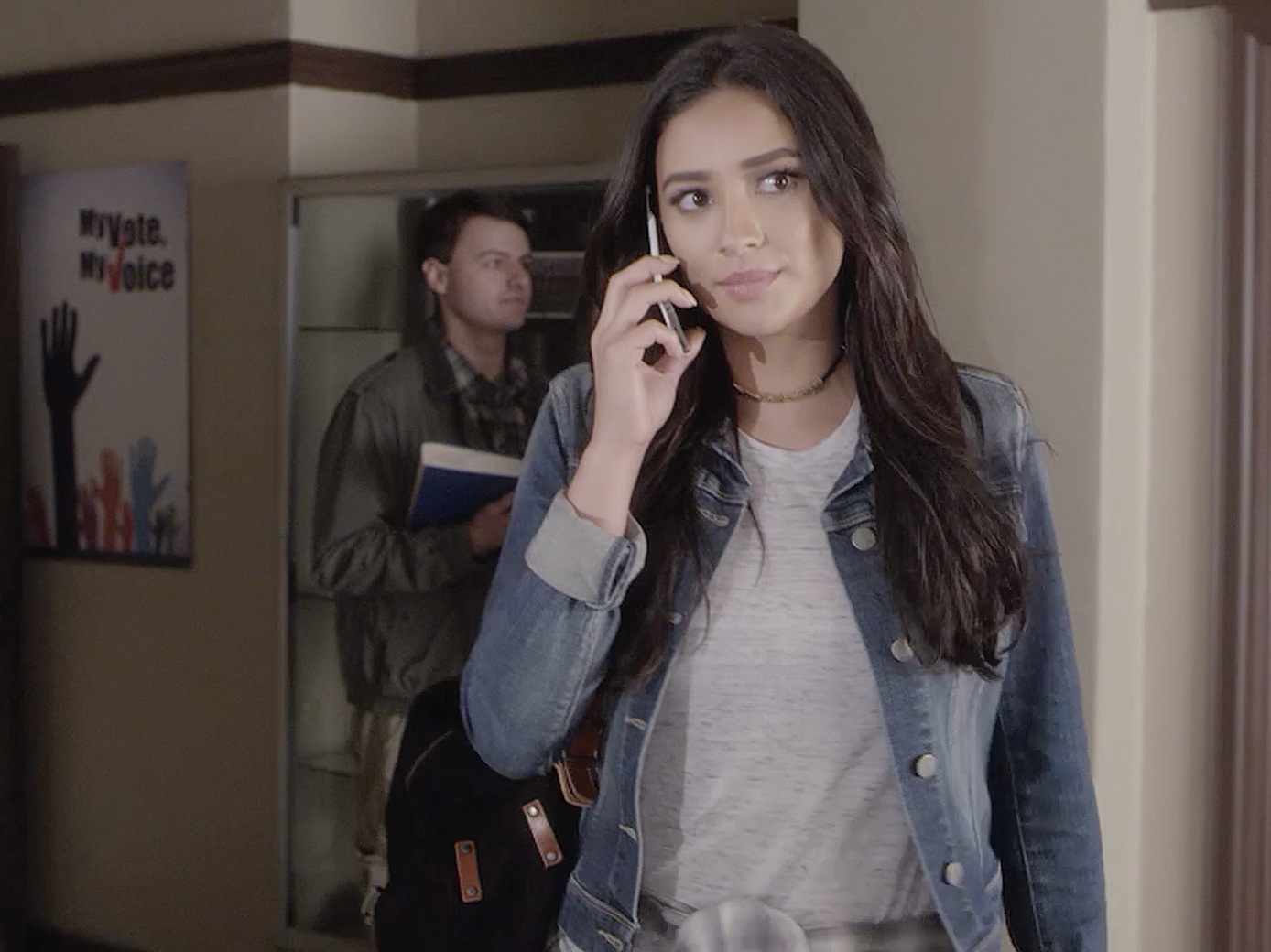 First off, a journalist named Damian? We approve! But we do not sign off on the sketchy ways the Hollis student (Blake Berris) went about getting interviews with Emily and Spencer, even if it was to maybe over their horrifying experiences in the Dollhouse. (Everyone knows, if you want to talk to a Liar, you contact their personal reps!)
In this never-before-seen deleted scene—available on Pretty Little Liars: the Complete Sixth Season, out on Tuesday on DVD—the sweetest Rosewood returnee (Shay Mitchell) does her own snooping to find out what the college reporter was working on and we gotta say, it's nice to see Em getting her gumshoe on. Especially since we still don't know what Damian was really up to.
If you want to see what other clips and extras are contained in the DVD set, sign up here for a chance to win your own copy and a sweet TV to watch it on!