Naomi Watts to Star in Netflix's Upcoming Thriller 'Gypsy'
Movie mega-star Naomi Watts will be starring in Netflix's upcoming psychological thriller Gypsy, set to premiere in 2017.
The Academy Award nominee and Mulholland Drive star will play therapist Jean Holloway, who develops rocky – and often closely intimate – relationships with her patients and the people in their lives. So basically, not the first person you'd want to hire to analyze your problems.
RELATED: Why Joel McHale is the Perfect Guy to Play Chevy Chase in the Netflix National Lampoon Movie
Season 1 will feature 10 hour-long episodes and will be executive produced by Liza Chasin, Lisa Rubin, Watts, and Working Title's Tim Bevan, Eric Fellner and Andrew Stearn. Sam Taylor-Johnson (Fifty Shades of Grey) will direct the first two episodes.
RELATED: Drew Barrymore and Timothy Olyphant Will Play a Married Couple on a Netflix Comedy
Even though Watts will also be reuniting with David Lynch in his Twin Peaks revival, premiering in early 2017, the TV-turned-film actress isn't ready to give up her movie madness yet. She's currently starring in Demolition with Jake Gyllenhaal, and will be seen in upcoming film The Glass Castle alongside Brie Larson.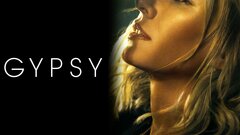 Gypsy
where to stream
Powered by