Emojis Tell the Story in New Promo for Season 4 of E!'s '#RichKids of Beverly Hills'
As a middle-aged man, I'm not much of an emoji user myself, aside from the occasional smiley or winky face. Nor am I generally a regular viewer of programming that seems to primarily thrive on the social media habits of millennials. But when I got a release from E! News featuring a new, emoji-filled promo for the upcoming Season 4 premiere of E!'s reality series #RichKids of Beverly Hills—a series that even has a social media hashtag in its title—I was inspired to open my emoji pop-up menu here for the first time and weigh in on what appears to be a real 💩-show.
RELATED: This Week's Lip Sync Battle Features a Reality Diva-Off Between NeNe Leakes and Todd Chrisley (VIDEO)
In the video, which you can watch below, we see how each of the cast members of #RichKids—Morgan Stewart, Brendan Fitzpatrick, EJ Johnson (son of basketball legend Magic), Jonny Drubel and Dorothy Wang—have been "emojified" to match their personalities (Jonny and Dorothy are pictured at top), with voiceovers from the stars themselves bringing the emojis to a life of sorts as they catch us up with their terribly busy lives.
Generally, reality shows about very rich people tend to make me 😴, even if, as EJ tells us in the trailer that—despite people thinking that their lives all revolve around black cards, shopping sprees and Birkins—"We have real motherf—ing issues!" That I can actually believe; whether they are issues I care about is probably beside the point, as I am clearly not the target demo.
Actual fans of #RichKids, though, will likely be interested when EJ says in the trailer that he has lost 180 pounds (😲) and is, in his words, "a new bitch."
RELATED: Sharknado Producers and Mark Cuban Team to Bring Elvis Lives! to AXS TV
Brendan and Morgan sound like they'll be busy planning their wedding 💍 (with Brendan expressing some concern over taking on Morgan's "expensive tastes"), while Dorothy offers the sage advice of not dating a man who has a baby mama (then wonders if that is an offensive thing to say 😳).
It is a clever trailer, especially for its intended audience. For my part, though, even with the promo running only a minute, the annoying, upspeak-voices coupled with the cutesy images tended to make some of the folks who already seem to be kind of 🍆-ish appear more obnoxious.
Then again, I may just be a grumpy 👴.
#RichKids of Beverly Hills, Season 4 Premiere, Sunday, May 1, 10/9c, E!.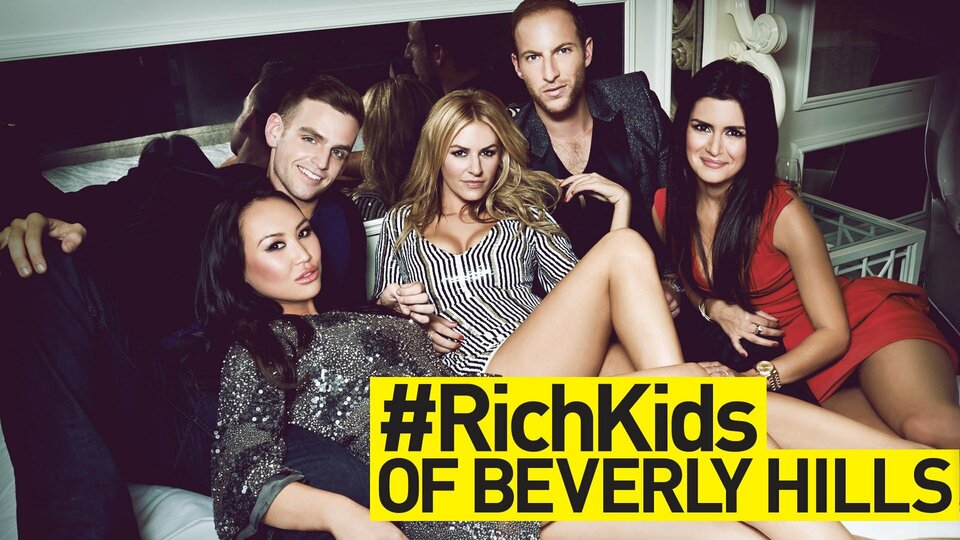 Powered by