This Week's 'Lip Sync Battle' Features a Reality Diva-Off Between NeNe Leakes and Todd Chrisley (VIDEO)
In the battle for Atlanta supremacy, you better work! That's what Real Housewives of Atlanta star NeNe Leakes mouths as she struts her way around the Lip Sync Battle stage. This week, the dynamic Bravo diva is facing off against another reality TV diva: Chrisley Knows Best star, Todd Chrisley.
Todd starts the night with Robin Thicke's "Blurred Lines" ft. T.I. & Pharrell. There's plenty of grinding from the outspoken "patriarch of perfection," but hopefully he'll amp up the production even more in Round 2. He needs some lovely ladies behind him. Todd's not afraid to be loud, so this the peacock's chance to strut.
And in round 2, Ms. Leakes performs "Supermodel (You Better Work)" by RuPaul and is luuking hella fierce in a red dress cut up to there, and jewels that are probably real. Because NeNe don't do fake.
RELATED: NeNe leakes exits Real Housewives of Atlanta
Can we get a slow clap for someone finally paying homage to RuPaul — the person who invented dressing up crazy, lip syncing and throwing shade? That's basically the entire premise of RuPaul's Drag Race. So you go NeNe, pay homage to the creator; because the time has come for you to lip-sync for your life.
I wonder if Todd's gorgeous daughter Savannah is one of NeNe's backup dancers. The 2016 Miss Tennessee Teen USA certainly has the looks of a supermodel, but NeNe probably doesn't want anyone stealing her spotlight! Take a look…
Lip Sync Battle, Thursday, April 14, 10p/9c, Spike.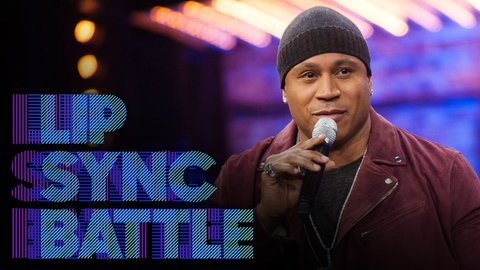 Powered by