'Orphan Black': Where We Left Off and What to Know for Season 4
Alright, Clone Club, it's been nearly 10 months without any new episodes of BBC America's Orphan Black, and that Season 3 finale was intense. We've put together a quick refresher on everything you should know before watching the Season 4 premiere on April 14, and before watching the first four minutes that BBC America released. Following the premiere, you can have Ajay Fry, Morgan Hoffman and Teddy Wilson explain the episode to you in Orphan Black's new after-show After the Black (Yes, yet another after-show. At least Chris Hardwick isn't hosting it).
Here's what you should remember before watching the season opener, and there are spoilers for those who haven't caught up yet!
Where We Left Off
Most of CASTOR is Gone

With the exception of Mark (Ari Millen) who ran away with his wife Gracie (Zoe De Grand Maison), the evil parts of CASTOR have been eliminated… mostly. Millen is bringing a new clone into Season 4, the likes of which will shake up Sarah & Co., so we'll see how that pans out.
Delphine (Evelyne Brochu) is Maybe Dead
The lovely, well-groomed scientist and Cosima's (Tatiana Maslany) OTP risked her hide all season long while working for Dyad. Although Delphine was gunned down by a mysterious assailant, there's always hope since we didn't see her final moment of life. Whether she'll return or not for Season 4 has remained sketchy.
Sarah's (Tatiana Maslany) on the Lam
Our fearless LEDA (ha) is on the run from Topside and the Neolutionists (and pretty much every other threat in her life), but luckily for the time being she's in Iceland with Kira (Skyler Wexler) and Mrs. S (Maria Doyle Kennedy) getting some well-deserved family time.
Helena (Tatiana Maslany) is Still a Preggers Badass
The wildest—and hungriest—clone is going to be even closer to motherhood when we pick back up, but for now it's worth remembering her finally killing Rudy and then lying down next to him to watch him die. Some things never change.
Rachel (Tatiana Maslany) is Working With Neolution
Because, of course she is. Her mum Susan Duncan (Rosemary Dunsmore), previously thought to be dead, is the puppetmaster behind Topside, Dyad, the whole shebang. and With a new eye and a child to care for (mini-LEDA clone Charlotte, played by Cynthia Galant), Rachel is ready to become a threat again to her seestras.
What to Know for Season 4
There's Some New Players, and the Return of Old Ones
Most importantly, a new LEDA clone, M.K. (played by Maslany, of course). She's a hacker-type that lives under the radar and wears animal masks a bunch. We'll also meet another hacker Dizzy (Joel Thomas Hynes), Evie Cho (Jessalyn Wanlim) a bioengineer with power, a lawyer with a drinking problem named Adele (Lauren Hammersley), a detective with ties to Neolution named Det. Duko (Gord Rand), and Neolution's creepy clean-up crew members Frank (Ian Matthews) and Roxie (Miranda Edwards).
Also, get ready for the return of the hilarious and side-swapping Ferdinand (James Frain), big seestra Kendall Malone (Alison Steadman), Cosima's cat-owning lab parter Scott (Josh Vokey) (no word on his kitty yet), and master mother Susan Duncan. And of course, more Art (Kevin Hanchard), Donnie (Kristian Bruun), and Felix (Jordan Gavaris), because what would Orphan Black be without its leading men?
A Big Return to Neolution
The LEDA clones won't be able to make heads or tails of the genetically modified super fans of Dr. Leekie (Matt Frewer) once again when the series returns, but the Neolutionists are starting off as this season's Big Bad Threat, so here's to figuring out what that's all about, again.
Those Bio-Tech Worms Are Important
Remember that creepy techie worm that Dr. Nealon (Tom McCamus) tried to drop into Delphine's mouth in the finale? Well, those little buggers will be returning in Season 4, bringing a new definition to the phrase "creepy-crawlies."
Orphan Black, Season 4 premiere, Thursday, April 14, 10/9c, BBC America.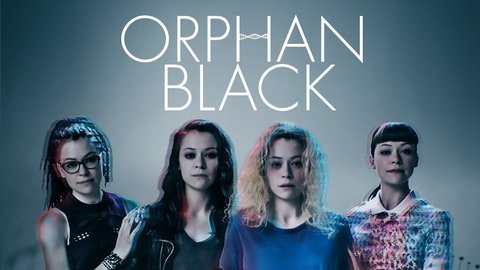 Powered by