She's with Child, Dammit! Ellie Kemper's 'Tonight Show' Reveal
It's a miracle!
With Season 2 just about to drop on Netflix tomorrow, The Unbreakable Kimmy Schmidt's Ellie Kemper broke some news of her own last night on The Tonight Show when she told host Jimmy Fallon that she and her husband Michael Koman are expecting their first child.
RELATED: Kimmy Schmidt's Tituss Burgess Wants You to Drink His "Pinot By Tituss"
Celebrating over a conveniently placed pint of Fallon's Tonight Dough ice cream, the Ben & Jerry's addicted Kemper confessed that she told boss Tina Fey about her condition even before telling her own mom and explained how they had to covertly work around a real roller coaster of a storyline to protect the adorable actress' early pregnancy.
Check out the clip here and send your congrats to Kemper in the comments below.
The Tonight Show Starring Jimmy Fallon, Weeknights 11:35/10:35c, NBC
Unbreakable Kimmy Schmidt, Season 2, Debuts April 15, Netflix.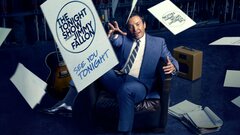 Powered by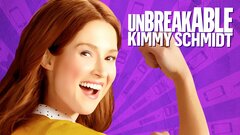 Powered by