'Kimmy Schmidt's Tituss Burgess Wants You to Drink His "Pinot By Tituss"
Caviar, Myanmar, mid-sized car…now you can be popu-lar with Pinot Noir in the budoir. Or wherever really, thanks to Pinot By Tituss, the new line of wine from Unbreakable Kimmy Schmidt's Tituss Burgess.
Yes, this is a real thing and it is as fabulous as Kimmy's bestie, Titus Andromedon. Inspired by "Peeno Noir," the Emmy nominee's onscreen anthem to, umm, dark meat, Pinot by Tituss is a 2014 Santa Barbara County Pinot Noir that's been stainless-steel fermented then oak-barrel aged for eight months. Described as containing "aromas of dried fruits, slate, subtle rosemary, coriander and roses [that] lead to flavors of plum and black cherry cola" with "tones of toasted oak and leather," the bevvie is a collaboration between Burgess and Anthony Allport, the owner of the Fine Wine Agency, Bespoke Wine Services and Fun Wine Co.
Bottles, shipping Monday, March 14th, are available for pre-order here and are meant, as Burgess states, "to be enjoyed by all the fabulous Kings and Kweens. Pinot makes things fun."
Still, someone should make sure Jacqueline Voorhees doesn't go to HAM on the stuff.
The Unbreakable Kimmy Schmidt returns to Netflix on April 15.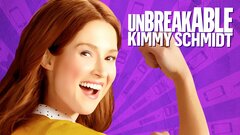 Powered by