Where to Watch the Golden State Warriors Try to Break the Chicago Bulls' Regular-Season Wins Record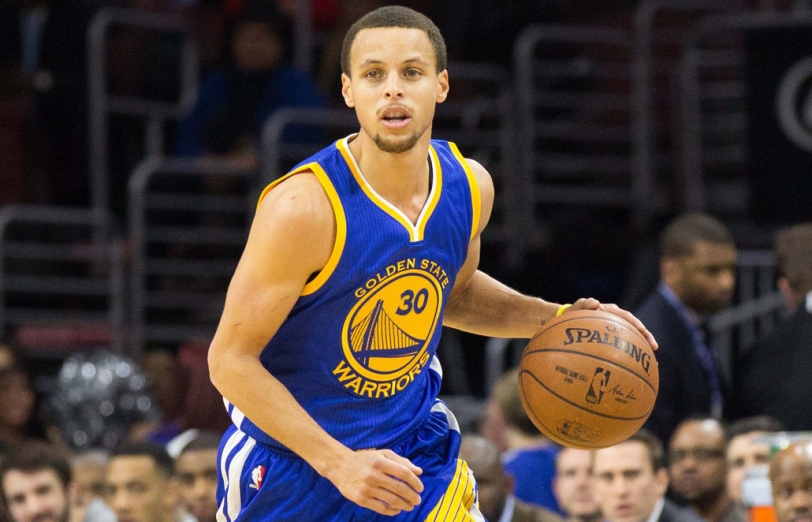 Bill Streicher/USA TODAY Sports
There have been a couple of great reasons to watch the Golden State Warriors this season, when you've had the chance (given that many of their games are played in the Pacific Time zone, it may have been hard for many in later time zones to stay up for the games).
First, there has been the continually unreal play of point guard Stephen Curry. Even if you haven't been able to watch Warriors games, you've more than likely seen Curry on numerous highlight reels on any given morning. The NBA's clear MVP has been mesmerizing to watch, and is a large part of why there is a second reason to watch the Warriors this season.
RELATED: Charles Barkley Goes on an Anti-CNN Rant During TNT's NBA Coverage
And that reason is: The team is on the brink of history. With their win over the San Antonio Spurs on Sunday (the Warriors dealt the Spurs their first home loss of the season, and savored their first victory over the Spurs in San Antonio since 1997), the Warriors tied the NBA's regular-season wins record set by the 1995-96 Chicago Bulls. Now, with a record of 72-9, the Warriors host the Memphis Grizzlies on Wednesday night and have just one game to set the regular-season wins record at 73.
So this is a must-see TV situation even if you are not the biggest sports or NBA fan. Given that the Warriors are playing at home in front of what is sure to be a raucous crowd, the energy and anticipation should be amazing. Both teams have made the playoffs, which begin Sunday. And while the Warriors have history to play for, will the Grizzlies rest for the upcoming playoffs, or fight to stand in the Warriors' way? And when all is said in done, even if the Warriors do set the record, will this season have worn them down too much to successfully defend their NBA title?
So it's a game worth watching, even if you have to be a little tired the next morning (the game is on the West Coast) or set your DVR. But where to watch? There are a few options.
The game will be nationally broadcast on ESPN and WatchESPN beginning at 10:30/9:30c. Mike Breen, analysts Jeff Van Gundy and Mark Jackson, and reporter Doris Burke will provide commentary.
RELATED: 3 Big Trends of College Basketball
If you live in the San Francisco Bay Area, the ESPN broadcast is subject to blackout, but you can watch the game on CSN Bay Area.
(Also of note for hoops fans: At the same time this game is going on, ESPN2 and Watch ESPN will broadcast Kobe Bryant's last game, as the Los Angeles Lakers host the Utah Jazz. Mike Tirico, Basketball Hall of Famer and analyst Hubie Brown, and reporter Lisa Salters will call the action.)
A big night of basketball!
Memphis Grizzlies at Golden State Warriors, April 13, 10:30/9:30c, ESPN/WatchESPN