'The Mindy Project': Mindy Kaling and Matt Warburton on Mindy-Danny, and the Return of Seth Meyers
The Mindy Project has returned to Hulu for the second half of its fourth season, and things are shaking up.
In the first half of the season, Mindy (Mindy Kaling) and Danny (Chris Messina) attempted to settle into life as new parents—and an engaged couple. But Mindy had troubles putting her career on the backburner, while Danny headed to California to take care of his sick, estranged father … And the duo couldn't agree about potentially having another child.
The final moments of the midseason finale had Mindy pondering whether she should move herself and her son, Leo, back into her old apartment. In the show's return, it "kind of answers some questions, and then throws forward a little bit," Kaling says in the video below. "The end of the season was pretty heavy with emotional things, and we were like, we're going to go back to our roots of super big, funny episodes. A lot of fun surprises."
As Mindy and Danny try to navigate the next step in their relationship, the show will continue to find humor in their differences. "We're really lucky: even when Mindy and Danny are fighting, that's hilarious," executive producer Matt Warburton says. "The way they're bickering with each other is just endlessly funny to us. We take these characters very seriously, and whatever we do with them, we want to make sure that it's honest and plausible. We care about them just as much as the audience does."
Also in the show's return? A special guest appearance from Seth Meyers, who first appeared in the show's first season as an architect, and now is playing a version of himself. "Someone could write a really good piece of fan fiction about those two characters meeting: 'You look really familiar,'" Warbuton jokes.
Check out the video for more from Kaling and Warbuton!
New episodes of The Mindy Project stream Tuesdays on Hulu.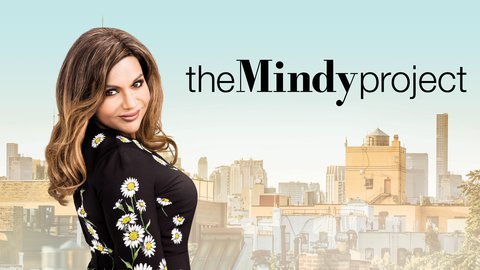 Powered by