Costuming Hallmark Channel's 'When Calls the Heart'
Dressing a historical drama on a budget can be a nightmare for costume designers, but for When Calls The Heart's Barbara Gregusova, it's a fun challenge that allows her to use all of her creative talents and problem-solving skills.
The Slovakia-born artist is new to the production this season, but she has over a decade of experience costuming theatrical and film productions, and is also a noted jewelry designer. Her specialty is period costuming, which she's used on productions ranging from a film set in the 1910s, to the 1960s (for retelling of Shakespeare's As You Like It) and even a fantasy-filled production of the fairytale Cinderella.
RELATED: Tom Selleck's Jesse Stone Franchise Moves to Hallmark Channel
And in Season 3 of When Calls the Heart, Gregusova reveals that the show's costuming is a blend of Seasons 1, which was accurate to the 1910 time period, and Season 2, which was more modern. "Hallmark wanted me to still do 1910 but with a modern feel. I usually call it a 'stylized 1910 period' because we are trying to keep some of the period silhouettes, but when it comes to the color palette, it's definitely brighter and very Hallmark-ish because it's very colorful," she told TV Insider.
The series has faced criticism for some fans for not adhering to 100% period accuracy, but that decision to dress the cast in clothing that was historically-inspired, rather than entirely historically accurate was a request from the network. Hallmark Channel asked Gregusova to keep within the network's romantic design aesthetic to ensure that all Hallmark Channel's productions maintain a signature look and feel.
RELATED: How Costume Designer Katie Irish Creates '80s Fashion for The Americans
If you stand several of the network's heroines next to each other, they all would have vibrant, texturally interesting, and well-made wardrobes with a similar design aesthetic that is easy for viewers to relate to. I can tell you that while I have never worn a corset like Erin Krakow's character Elizabeth Thatcher, I certainly find pleasure in a crisp, clean blouse and a bright, beautiful coat — and cleanliness and color weren't top priority in a dusty 1910s frontier town.
One of the most challenging aspects of Gregusova's job is budgeting: both time and money. "We don't really have a budget for me building costumes from 1910," she said, "so that's why it's easier to incorporate that modern feel; because I can go to a store and buy something. While it's not necessarily the right silhouette, we can re-cut it."
Gregusova recalls blue coat of Elizabeth's that underwent a major overhaul before making it to screen. "What I bought was basically a loose-fitting coat which didn't have any buttons. I really liked the fabric and it worked for the character, so I basically re-pinned the entire thing, and we made it fitted, and we added buttons and fastenings." The result was a garment that was custom for the wants and needs of the actress and character, but at a fraction of the cost of building the item from scratch. And the results are stunning.
Another challenge is the constant shortage of time. A film or theatrical production may have months of pre-production, but television's quick production schedule means that Gregusova is usually working on the preproduction of two episodes while concurrently filming two episodes "We always have some sort of big event every two episodes," she added, noting that the final two episodes of WCTH's third season presented a particular challenge.
"Our last two episodes are really big, for wardrobe," she hinted. "We needed to dress a lot of the cast in multiple outfits. If you need multiple outfits, that means something is going to happen. Either they get dirty or there is some action going on. Basically, for the last episode, we needed multiples for most of the cast, even the guys, and Abigail and Elizabeth!"
Babbling About Brooke
And in Sunday's season finale, Gregusova had a fun challenge in dressing statuesque beauty Brooke Shields, who makes a visit to Hope Valley as Jack's (Daniel Lissing) Annie Oakley-like mother.
"She has a very different look from every lady in the whole valley, so we wanted something more manly," she said. Gregusova was able to alter a pair of Ralph Lauren riding pants, which she says, "had really nice detail and were historically accurate," and made them better suited to the actress. And she and her team created two signature jackets for Shield's strong character. "We wanted a duster coat. We found something that was in the right size, and then we just needed to make sure her waist was seen. Usually, dusters have a loose fit."
"We found another coat, it was suede, and vintage," she says and notes that you buy vintage; you don't have a choice in size. "Brooke is very tall, and sometimes with tall actors you have problems with the sleeves. On this suede coat, we were short, I think, two inches."
The necessary alteration required the designer to get creative with the too-short arms. "We added a little corduroy strip with a little button detail on it. It actually worked fine," and adds with a laugh, "but we had to cut up some pants because that was the only fabric that was really close to the jacket!"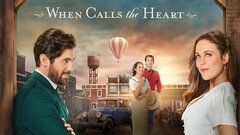 Powered by