This Time, John Oliver Sent Sharks and Unicorns to Yankee Stadium
It's two outs for the New York Yankees as, for the second day in a row, winners of Last Week Tonight with John Oliver's #IHaveNeverSatInAPremiumLocation contest to purchase premium seats at Yankee Stadium for 25 cents showed up at the game. On Tuesday, at the Yankees' home opener, two young men were in the prime seats dressed as Teenage Mutant Ninja Turtles. At last night's game, four young women made an appearance — two of them dressed as unicorns, and two dressed as the sharks from Katy Perry's famed Super Bowl appearance last year.
RELATED: John Oliver's 'Donald Drumpf' is Beating Marco Rubio and Ted Cruz in Google Searches
According to the New York Daily News, the "sharks" were Ashley Lewis and Jennifer Sedgley; the "unicorns" were Hannah Lee and Michelle Munera. The two pairs of winners did not know each other beforehand.
It looks like other fans in the area, like the gentlemen in the photo below, asked to take selfies with the ladies, so that seems to go against the Yankees' original theory that fans paying full price for those seats would be uncomfortable sitting next to "riff raff." Although, to be fair, at this point this stunt has become so popular that most people probably are happy to get in on it; if an average person showed up dressed like this for no reason, who knows what the reaction would be.
Best night! @LastWeekTonight @iamjohnoliver #unicornpower #sharks pic.twitter.com/8zHsgD0YoA

— Hannah Lee (@hannahsungmi) April 7, 2016
RELATED: Is 'Janice From Accounting' Back? John Oliver on 11 Things You Need To Know About the Return of Last Week Tonight
The Yankees finish their series with the Houston Astros later this afternoon. If you are interested in possibly catching a glimpse of what crazy, John Oliver-inspired fans show up next in the good seats, you can tune in at 4:05 ET on the YES Network or MLB Network (depending upon your area).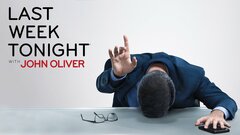 Powered by