'iZombie' Cast, Producer Tease Liv's 'Return' to Her Pre-Zombie Persona
iZombie's Liv (Rose McIver) has been on numerous brains during the run of the show (so far), but in this week's episode, she'll have her weirdest experience yet: she eats the brain of someone very similar to her pre-zombie state.
"We get to see her in her original look, and she gets to also be who she was," executive producer Diane Ruggiero-Wright says. Through the experience, she gets to dig a bit into the changes between her former self and who she is now: "[She wonders,] 'How does this fit now that I know what I know about the world? It doesn't feel quite the same.'"
RELATED: More Details About Matchbox Twenty's Rob Thomas on iZombie (PHOTO)
"What I really enjoyed is Liv feels like she lost so much when she became a zombie," McIver adds. "She feels like she gave up this whole world. But the reality is, I think she became a much more interesting and textured person in her new life. To be able to go back and get that perspective and see how uptight she was in some ways, rather than just celebrating and glorifying who she used to be, it's her way of moving forward and seeing some of the limitations and how far she's come as well."
RELATED: iZombie: Could Blaine's "Cure" Be Worse Than Death?
And though the experience is bittersweet for the people who knew Liv before her turn, the shift also allows Ravi (Rahul Kohli) and Clive (Malcolm Goodwin) to get to know the woman she used to be. "It's a great dynamic to play, especially for Clive and Ravi, because it's like, 'Would you have liked me before?'" Kohli points out. "It's a really smart move of the writers. And for the audience, for the first time you get an episode of Liv before…it's great for the audience to see a whole episode of Liv, the character you've been watching, what's she's about when she's not influenced by a brain."
iZombie, Tuesdays, 9/8c, The CW.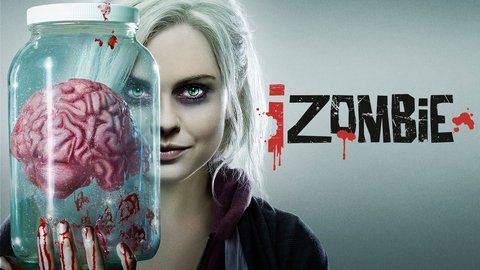 iZombie
where to stream
Powered by