Cheers & Jeers: 'The People v. O.J. Simpson' Edition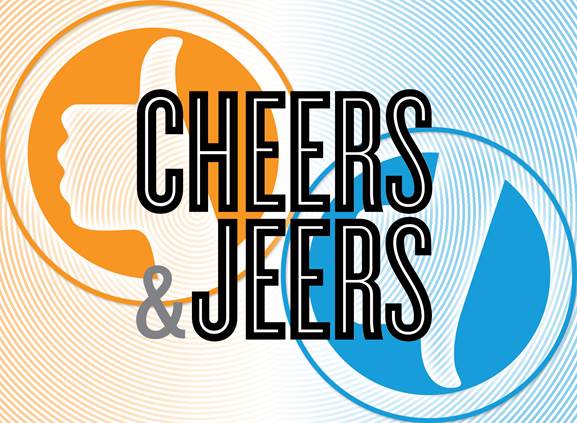 Cheers to John Travolta for raising his game — and eyebrows
In his first regular TV role since Welcome Back, Kotter, the A-lister gave us a Tuesday night fever every week with a colorful, creepy as hell turn as the Dream Team's bushy-browed bigwig Robert Shapiro.
RELATED: John Travolta Open to Doing TV Again After The People v. O.J. Experience
Cheers to Courtney B. Vance for acquitting himself so perfectly as Johnnie Cochran
It takes a force of nature to top Seinfeld's spoofy Jackie Chiles take on the famed litigator, and Vance, one of this generation's greatest actors, did it with such riveting intensity he could be charged with stealing the whole show.
RELATED: Read More Cheers & Jeers
Cheers to the Sarah Paulson-Sterling K. Brown chemistry class
With these two sparking and sparring as Marcia Clark and Christopher Darden, the prosecution never took a rest from keeping us captivated. It's nice to see the biggest losers from the trial of the century finally get some sort of win.
Cheers to doing the jury some sort of justice
An entire episode focused on the sequestered Los Angelenos who were tasked with deciding Simpson's fate gave viewers an idea of how it felt to basically be locked away for as long as an accused killer.
Jeers to the canonization of Robert Kardashian
We're sure he was a lovely man, but there is no way anyone associated with this situation was as earnest, anti-fame and emotional as the Ross Geller with a law degree that we got from David Schwimmer.
Jeers to the Connie Britton shortage
Faye Resnick may have been only a small part of the big picture, but with the Nashville favorite bringing so much juice to her few scenes as the tell-all opportunist, we wish Resnick had stolen a bit more media attention back in the day just so we could have had more Britton.
Jeers to those damn Isotoners!
The gloves didn't fit because O.J. was stretching out his hand and was wearing latex gloves underneath them. Twenty-plus years later and this still blows our minds that nobody pointed this out!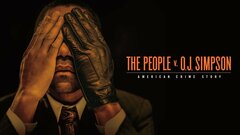 Powered by