Ask Matt: New Twists for 'Nashville', Plus: 'The Good Wife' as Bad Girl, 'NCIS', 'Daredevil' and More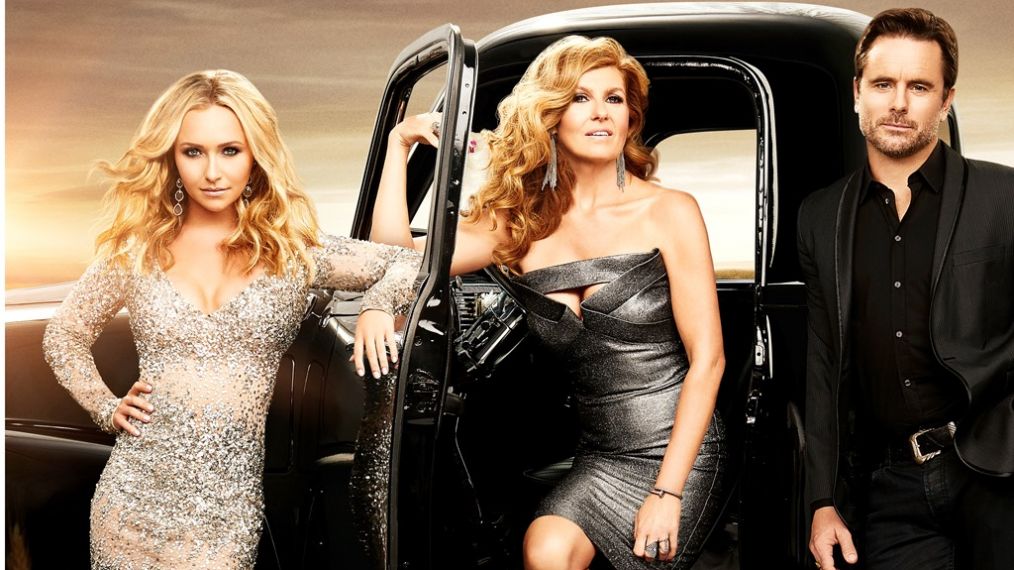 Welcome to the Q&A with TV critic (also known to some TV fans as their "TV therapist") Matt Roush, who'll address whatever you love, loathe, are confused or frustrated or thrilled by in today's vast TV landscape. One caution: This is a spoiler-free zone, so we won't be addressing upcoming storylines unless it's common knowledge. Please send your questions and comments to [email protected] (or use the form at the end of the column) and follow me on Twitter.
Question: Since you last addressed the future of Nashville, recurring player Ed Amatrudo (who plays Juliette and Layla's manager, Glenn Goodman) tweeted on his Twitter account that the script for the season (or series?) finale episode of Nashville was a "jaw dropper" and will have "multiple cliffhangers!" Are the writers really that delusional to end what could possibly be the final ever episode of Nashville on multiple cliffhangers? Why are they torturing us to end the show on a bunch of cliffhangers instead of bringing closure to its storylines and characters? I just hope there will be rewrites to the script for the final episode of the current season so the show won't end with any conclusions to the show's storylines! – Chris
Matt Roush: If this is true, I'm less than thrilled at the prospect of Nashville playing that tiresome let's-try-to-top-ourselves game instead of giving this season some sort of satisfying resolution, whatever happens next. But the situation appears to be less dire than I imagined for the show, if another report bears fruit, that ABC and the Lionsgate studio have signed (of all people) Marshall Herskovitz and Ed Zwick of thirtysomething, Once and Again and My So-Called Life fame to take over the show next year should it be renewed, which now might actually be a possibility. I honestly don't know what to make of this. I enjoy Nashville as a guilty pleasure, but this sort of soapy melodrama doesn't seems to mesh with this producing team's deeply felt, slice-of-life approach to storytelling. I'd be fascinated to see what they might do with this world, and maybe it would end up more like Robert Altman's 1975 movie classic, which might be a tougher sell but something I absolutely would watch.
---
Debating The Good Wife's Turn Toward Bad Girl
Question: I'm also loving the Alicia-Jason storyline on The Good Wife. She certainly has that glow about her, and I hope the series ends with that connection intact. Jeffrey Dean Morgan has definitely added a spark to the show. I still love the action in the courtroom and wish it could continue. It's still a quality show. – Peggy H
Matt Roush: And how ironic that (judging by the trailer for Sunday's Walking Dead season finale) this same actor is about to show his more deadly side with his first appearance as the dreaded Negan, even as he's heating things up with his sexy charm on The Good Wife. (He won't be going head-to-head, since CBS is airing another country music awards show this Sunday.) But amazingly enough, there are those out there resisting his appeal, and his effect on Alicia.
Question: I am not liking Alicia's behavior on The Good Wife, and it's causing an internal struggle. Do I think a woman should enjoy her sexuality with a partner of her choice? Obviously! But I can't stand the way Alicia's personality only seems to change or spike when she's sleeping with someone. I also feel like the scenes are very unnatural and forced with Jason. Like, "Oh don't you just love seeing us together, ohhhh." Um, no. And now especially after learning Jason is sleeping with another woman or whatever (since we weren't told), I'm repelled by this coupling. If it doesn't bug her, great! But that's not Alicia to me. Now in the final season we're supposed to dismiss everything we've seen, her personal journey, career arcs, and accept she's just a sexual animal? PUHleeze. I don't like this side of Alicia because it's not the character we have come to know. So it does not feel authentic or satisfying to me. Jason is a creep to me now, and I absolutely love Jeffrey Dean Morgan. Usually. Just all so disappointing if it ends like this. Barf. – Maria
Matt Roush: While I understand (though don't empathize) with these reservations, the abandon with which this show is depicting Alicia's new relationship is so exhilarating to me that I can look past even the fact that Jason was smacking on someone else, because Alicia could. To be honest, so much of what I watch these days is so dark and twisty and unforgiving that I'm thrilled to see Alicia in a happy place (at least for now) as the series nears its end. That she didn't just shut the door on him, given how reckless and rules-free their relationship has been, was actually kind of refreshing, I thought. But thanks for the reminder that never is there a unanimous opinion on anything where TV is concerned.
---
Cyber's Future, and NCIS After Tony
Question: I didn't like CSI: Cyber when it first started because it was too technical with little action. Now it has better stories and a lot more action. Because of this, I hope it doesn't get canceled. And while I am sad about Michael Weatherly leaving NCIS, I believe it would be smart if replaced him with a good-looking younger guy so they could teach a new probie. What do you think? – Mary
Matt Roush: I'm afraid it may be too little too late for Cyber, which was noticeably absent from the recent long list of CBS renewals. But this is the last remaining remnant of a franchise that has been very good to the network, so you never know. Regarding NCIS: I pity whoever is hired to fill Tony's shoes (just scan any of the fan feedback when Bishop was brought in after Ziva's departure). Your idea is a solid one, but it might be even better to bring in an experienced agent (handsome, of course) instead of a new probie, someone with charisma and sex appeal but a new attitude who could shake up the team a bit—or maybe a seasoned agent and a probie, because Weatherly certainly leaves a bigger void than most.
---
Real Fond of O'Neals
Question: I love The Real O' Neals. Its funny and fresh, and the whole cast puts a smile on my face. However, the ratings are not that spectacular. Does this show have any chance getting a second season (or having the complete Season 1 be seen on TV before being yanked). I think it might do better on Wednesdays, but I don't think The Powers That Be will change up the schedule. – No Name
Matt Roush: As discussed in an earlier column, ABC isn't likely to mess with a lineup as successful and compatible as the current two-hour family comedy block on Wednesday, though I'd love to see O'Neals in that company as well. I like the show a lot, and I've given up sweating the ratings, since there are so many more variables anymore than same-night viewing. I can't imagine ABC would yank this before completing the first season's run, but I wouldn't want to lay odds just yet on renewal. Too soon.
---
In the Dark on Code Black
Question: I thought that I read that Code Black was renewed, but no premiere date has been set. Has it been renewed? I can't believe that NBC renews those contrived and ill-acted Chicago shows and CBS would let Code Black go. – Basbostons
Matt Roush: Earlier in the season, Code Black was picked up for several episodes beyond its initial 13-week order. (At 18 episodes, that comprised less than a normal full season.) The show has not yet been renewed for next season, and given that it was left off the recent list of renewals, we'll probably have to wait until May, when the new fall lineup is announced, to see whether this and some of CBS's other freshman shows (Limitless, Supergirl, Life in Pieces) make the cut. We're in that weird spring limbo right now, and I wouldn't hazard a guess.
---
Pros and Cons of Daredevil
First of all, I just finished watching Daredevil Season 2 on Netflix. I wanted to comment on Charlie Cox's terrific performance as the blind Matt Murdock. His ability to emote with that vacant look in his eyes is amazing. So much acting is done through the performer's eyes, so kudos to him for pulling this off so well. My question is about Kevin Anderson of the wonderful series Nothing Sacred (1997). Do you know what happened to him? There is little I can find out online, other than he is in some kind of legal and financial trouble. He has not acted much since 2010. — Patty
Matt Roush: Agreed on the appeal of Charlie Cox, though I haven't made my way through Daredevil's second season yet. Too busy with an entirely new batch of streaming shows and other premieres this very busy spring. (I felt Boardwalk Empire was never the same once they prematurely dispatched Cox's character.) As for Kevin Anderson, I'm afraid I don't follow the personal lives of most actors, so don't know what he has been up to. But I thought he was tremendous in the short-lived Nothing Sacred, and I've enjoyed his occasional work on stage (a high point was as Biff in the Brian Dennehy production of Death of a Salesman), so would be happy to see him again in anything.
And here's more on Daredevil, excerpting from a lengthy analysis by Rod, who weighs in from Brazil (reminding us of Netflix's international reach), which I'll leave without comment.
"I loved the first season, and also Jessica Jones last year. I'm only four episodes in and felt the urge to comment, if only to see if I'm alone in my huge disappointment. The main problem I see is that these first few episodes seem overwritten and quite gimmicky. … Why waste so much time on the whole "Catholic guilt" thing that has already been treated in Season 1? And when Elektra is first introduced, I saw that coming from a mile away with zero suspense. … Now to what felt truly unbelievable to me. One of the high points in Season 1 was that magnificent corridor fight in episode 2, the scene that kind of stated, "We're not in Kansas anymore." Now we get another bigger, longer, clunkier corridor fight just for the sake of it: artificial, gratuitous. I mean, could they be any lazier? The feeling of spontaneity and freshness that promptly defined the first season is almost completely lacking in the beginning episodes of the new season, as if the producers literally didn't know what to do with the characters and went for unwelcome repetition and exposition. Now I'm conflicted, both expecting a lot more and not much for the remaining episodes. What a waste."
---
Lamenting ABC's Fallen Kings
Question: Are you as upset as I am that Of Kings and Prophets got taken off the air by ABC after only two episodes aired? Do think there is any hope that HBO or Netflix can save this wonderful show and air it again? —Stephanie
Matt Roush: I'm afraid I don't share your enthusiasm for this instant flop. This was by all accounts a troubled production that many thought might never air at all. I'd be happy to welcome a well-told story of the Biblical era to prime time, but this overheated approach didn't satisfy me as drama or epic camp. (And it was being marketed as if it were the next Game of Thrones or Spartacus to emphasize the sex and violence.) There's no way HBO would rescue it, though if enough episodes were in the can, I'd think they might be released either on ABC's On Demand platform—as has happened before with quickly canceled series—or on a streaming service like Hulu (where the first two episodes can currently be seen) or Netflix, if the price is right.
That's all for now. We'll pick up the conversation again next week, but I can't do this without your participation, so please keep sending questions and comments about TV to [email protected] or shoot me a line on Twitter (@TVGMMattRoush). Or submit your question via the handy form below: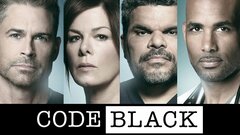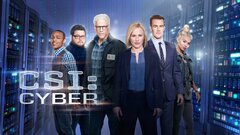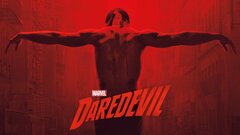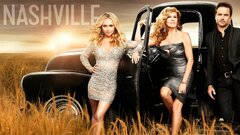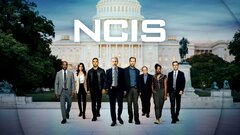 NCIS
where to stream